Inside Tiffany Haddish And Common's Split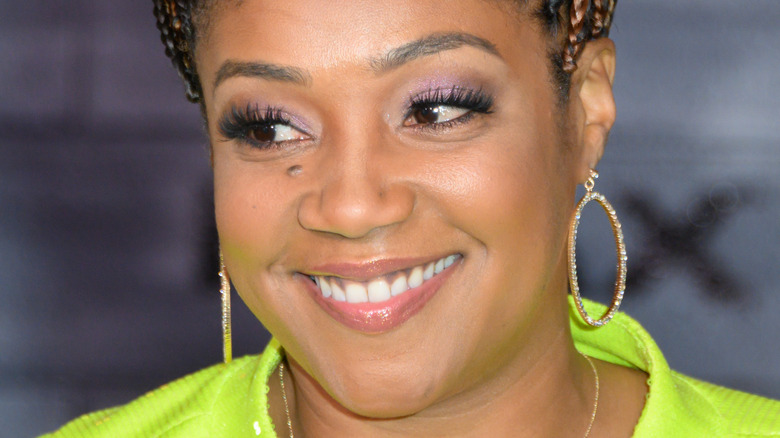 Silvia Elizabeth Pangaro/Shutterstock
In the immortal words of Tyra Banks, we were all rooting for Tiffany Haddish and Common's relationship. But alas, according to sources close to the couple, the two have now called it off.
Though they first met on the set of "The Kitchen," Haddish revealed on "Steve-O's Wild Ride" podcast (via People) that there initially wasn't any sexual chemistry between them because she "had her eyes set on something else." But over time, they became close enough that things took a turn for the romantic. The "Girls' Trip" star confirmed their relationship on an August 2020 episode of the podcast, noting that she and Common went on a virtual Bumble date while in quarantine. Things went so well that they both got COVID tested and decided to meet up IRL and officially began dating. For his part, the rapper couldn't help but gush about Haddish on "Live With Kelly and Ryan," calling her "a wonderful woman, a queen, and just a beautiful person." 
Clearly, the two cared for each other a lot, but now things are over. What went wrong?
Tiffany Haddish and Common split 'amicably'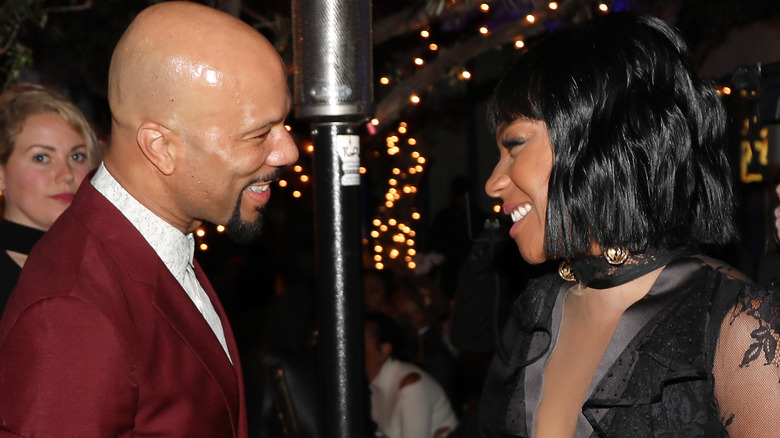 Jerritt Clark/Getty Images
Although they got close during quarantine, it looks like Tiffany Haddish and Common just couldn't make it work. A source told People, "They are never in the same city together and both of them are just too busy for a serious relationship." An E! insider echoed the sentiment, calling the breakup "amicable," and adding that "they both still think very highly of one another, work obligations simply proved to be too much for them to move forward."
According to IMDb, Haddish has about six projects in post-production, which means she's been wildly busy filming things for at least the past year. Common also has a new album out, so it does check out that their schedules — and not a lack of feels for each other — really was the cause of their breakup.
Still, there have been some subtle hints that things might have been changing between the two of them. Back in September, Haddish said on the "SmartLess" podcast (via People) that she hoped to be "friends" with Common forever. Then, in October, the Daily Mail reported that Common was nowhere to be seen when Haddish left Cardi B's birthday party. A month later, Haddish told Us Weekly that she had been planning to adopt a child, but put the plans on hold for her career. No word if her relationship with Common, who has a daughter, affected those plans.