Why NBC Didn't Initially Want Pat Sajak To Host Wheel Of Fortune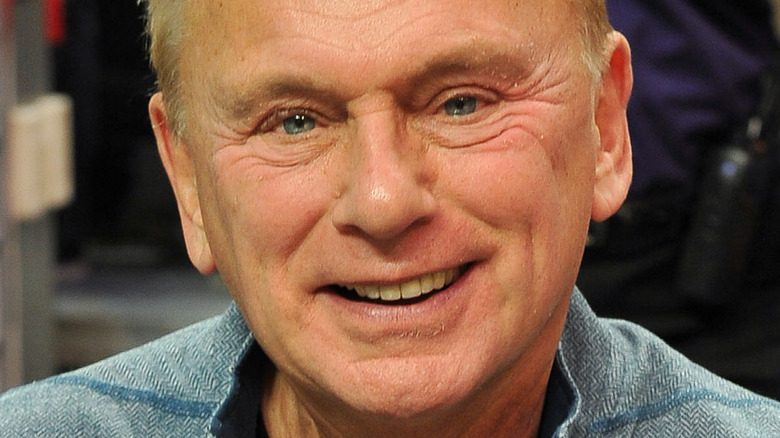 Allen Berezovsky/Getty Images
It would be hard to imagine anyone other than Pat Sajak hosting "Wheel of Fortune" seeing how he has been with the show since it's conception. He's seen plenty of contestants make memories, both good and bad, and has made headlines himself for some of the things he's said in the past. In 2012, Sajak was forced to clarify his words after he jokingly said in an interview that he and Vanna White used to get drunk on margaritas before taping the show. Sajak said that he was joking and exaggerating when he made this statement, only to tell ABC News Radio later that year, "To be honest, and I hate to put an end to this drinking thing because we've gotten a lot of mileage out of it, but it was probably a half a dozen times we went across the street and had a margarita. But when you're telling a story on the air, you want to make it sound more exciting than it was. In truth, you really can't do television if you're stumbling all over the place."
And while Sajak has certainly been lucky to have gotten a lot of mileage from his television gig over the years, many fans would be surprised to hear that NBC initially didn't want Sajak to host "Wheel of Fortune." Here's why.
Pat Sajak almost didn't get the job on Wheel of Fortune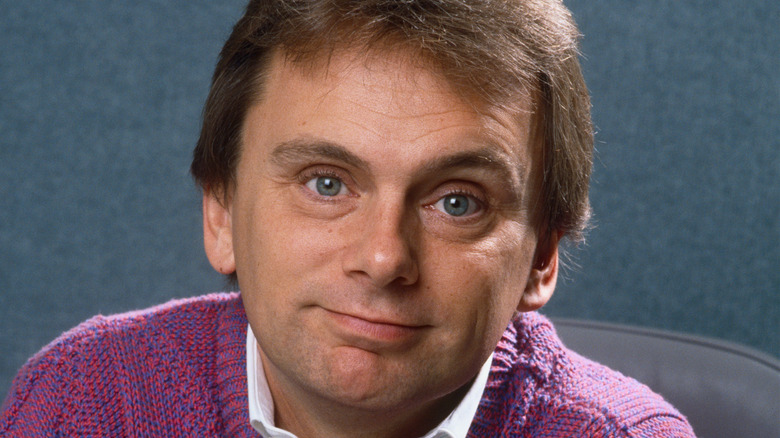 George Rose/Getty Images
Before Pat Sajak became the household name that he is today, he went from one radio job to another during the early years of his career, according to The New York Times. While working as a weatherman for KNBC in Los Angeles, he was approached by none other than Merv Griffin to replace Chuck Woolery on "Wheel of Fortune" when it was still a daytime television show. However NBC wasn't sold on the idea of having Sajak host "Wheel of Fortune" because he was only a "local" weatherman who they thought did not have enough appeal for a nationwide and syndicated show. 
Clearly, Sajak proved everyone wrong because, almost four decades later, he's still telling people to either spin the wheel or buy another vowel in the hopes that they will win a cruise to the Caribbean or an all-inclusive vacation to Hawaii by simply figuring out a common phrase or noun before someone else. According to the book, "This Day in Game Show History – 365 Commemorations and Celebrations," even Sajak himself knows that this job ultimately became his television destiny. He said, "Sometimes you just stumble into something that works, and here I am a quarter of a century later." But now, fans really want to know how long Sajak would be willing to stay on the job.
Pat Sajak isn't ready to retire from the wheel just yet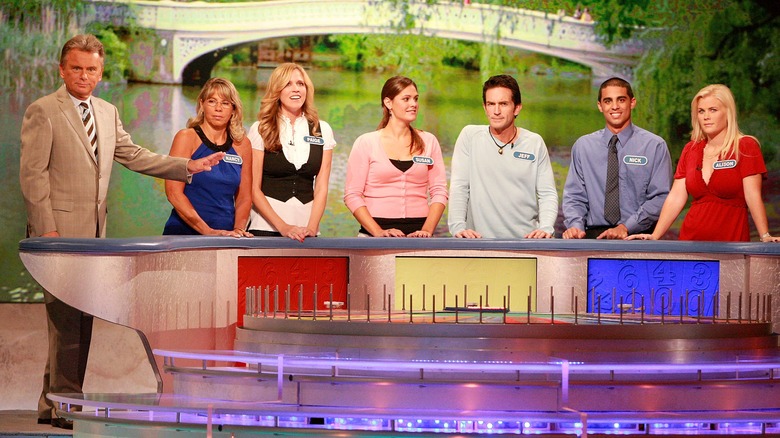 Astrid Stawiarz/Getty Images
During an interview with Entertainment Tonight from September, Pat Sajak admitted that he's certainly closer to his retirement years now than ever before, even though he and Vanna White did sign a contract to continue hosting the show well into 2024, per ABC News. Sajak put it this way: "I'd like to leave before people tune in and look at me and say, 'Ooh, what happened to him?' I wouldn't bet on seeing us in, like, 10 years, I would say," Sajak continued, before asking his letter-turner, "Is that fair [to say]?"
To this day, Sajak still makes headlines for the quirky things he does and says — like when he was accused of throwing Joey Fatone "off his game," per TV Insider, or when he accidentally solved a puzzle on air, according to Us Weekly. After so many years on the job, no one can blame him for taking one for the team, right?