This Is Who Turned Letters On Wheel Of Fortune Before Vanna White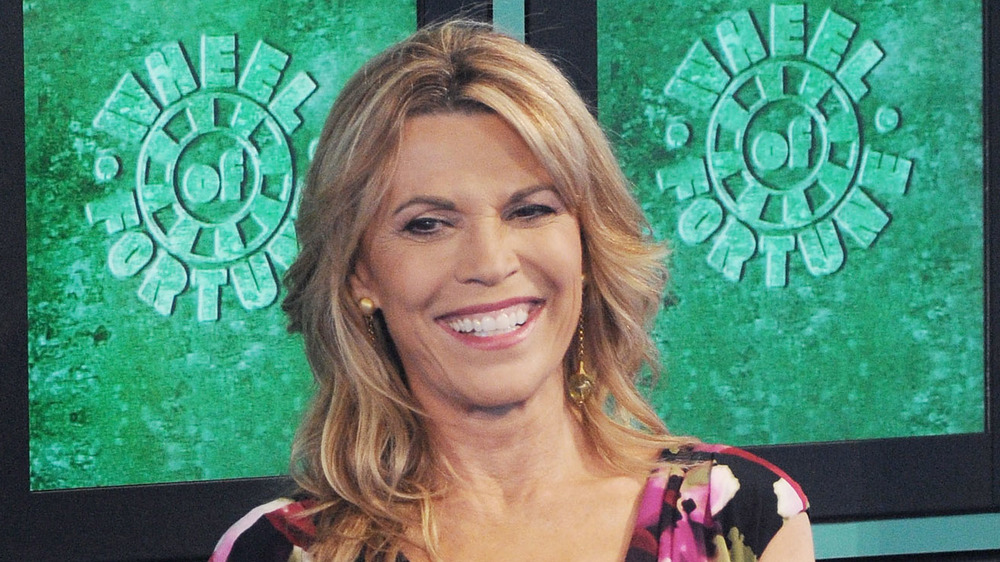 Gerardo Mora/Getty Images
In 1975, the game show phenomenon Wheel of Fortune debuted on NBC. The show ran for 14 years on the network, before moving to CBS, then back to NBC before officially getting canceled on Sept. 20, 1991. However, for eight years, along with the show's daytime version, there was a nighttime syndicated version of the show, which debuted on Sept. 19, 1983. Confusing, right? The nighttime Wheel of Fortune has been a syndicated hit ever since.
Pat Sajak became the longest-running host of a game show when his 38th season premiered on Sept. 14, 2020. Sajak also hosted the network version of Wheel eight years after replacing the original host, Chuck Woolery. Vanna White has been with Sajack since the show's syndicated debut. However, she debuted the network version of the game show in 1982. During her time on Wheel of Fortune, Vanna White made it into the Guinness World Book of Records. On the May 24, 2013, episode of Wheel of Fortune, Guinness World Records presented White with a most frequent clapper certificate. As of Jan. 31, 2013, it was estimated she clapped at least 3,480,864 times across the show's 30 seasons. White not becoming a spokesperson for The Clapper seems like a missed opportunity, TBH.
Although White has been a fixture of Wheel of Fortune since 1982, she was not the first hostess on the game show. Keep scrolling for all of the details on Vanna White's letter-turning predecessor.
Susan Stafford was the original letter turner
Although Vanna White has become a game show icon, thanks to her almost four decades on Wheel of Fortune, Susan Stafford was the original Wheel letter-turner. Stafford, born on Jan. 27, 1944, started her career as a model, which led to acting roles on the 1970's TV series staples Ironside, Love American Style, Police Story, and Marcus Welby, MD.
Stafford's time on Wheel of Fortune ran from 1975 to 1982, when she decided to leave the hit game show after reassessing her life priorities. Of her decision to leave Wheel, in a February 1987 interview with The Chicago Tribune, Stafford said, "I mean, for seven years I stood there and turned letters. I had to ask myself if that was any way for a grown woman to live her life."
Despite second-guessing her life choices, in 1987, Stafford became the first woman to be nominated for an Emmy on a game show. Looking back, does she have any regrets since Vanna White became a household name? "Do I kick myself?" Stafford told The Chicago Tribune. "No, I like myself too much for that. Do I miss the money? You bet I do." After leaving Wheel of Fortune, Susan Stafford did a total 180. Continue reading for more on her drastic life change.
Susan Safford became a born-again Christian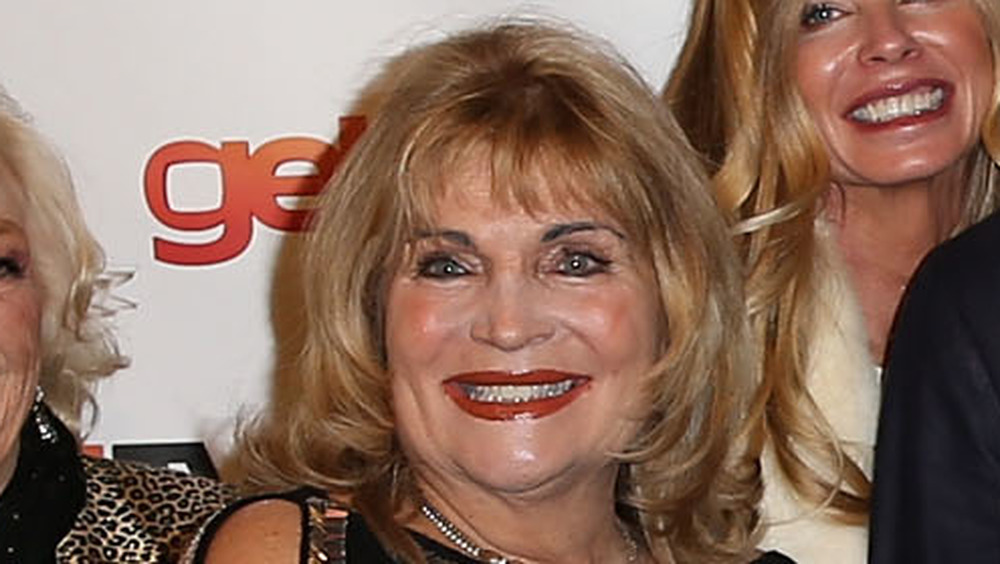 Phillip Faraone/Getty Images
After leaving Wheel of Fortune, Susan Stafford went to work at St. Joseph Hospital in Houston, Texas, where she specialized in pastoral care education and working with dying cancer patients, The Chicago Tribune reported. Stafford revealed in her 2010 memoir, Stop the Wheel I Want to Get Off, that when she left Wheel, her bosses were quite surprised. Of the news, her boss allegedly said, "You're going to Houston to take care of cancer patients, people who are dying? 'Susan, you can't be serious. Even for you, this is a stretch.'" She replied, I'm very serious Murray, I can't expect you or anyone for that matter to understand. It's like a special 'calling from God.'"
Stafford became a born-again Christian, and according to her website, she earned a master's degree and a Ph.D. in Psychology. She is also a motivational/inspirational seminar speaker and Spiritual Counselor. Stafford formed a non-profit organization called Wheel of Grace Unlimited and continues to reach out daily as a Chaplain and counselor. 
One of the most interesting stories involving Susan Stafford involves the late actor Rock Hudson. She was allegedly was present when a Catholic priest led Hudson in the "sinner's prayer" to receive Jesus Christ into his life just hours before his death at 59 on Oct. 2, 1985, from AIDS complications. "Yes, it is true that Rock Hudson accepted Jesus Christ on his deathbed," she revealed in an interview with ASSIST Ministries. I wonder if Vanna White has any stories that can top that one?