Jamie Foxx Takes Heat For Allegedly Mocking Sign Language On TV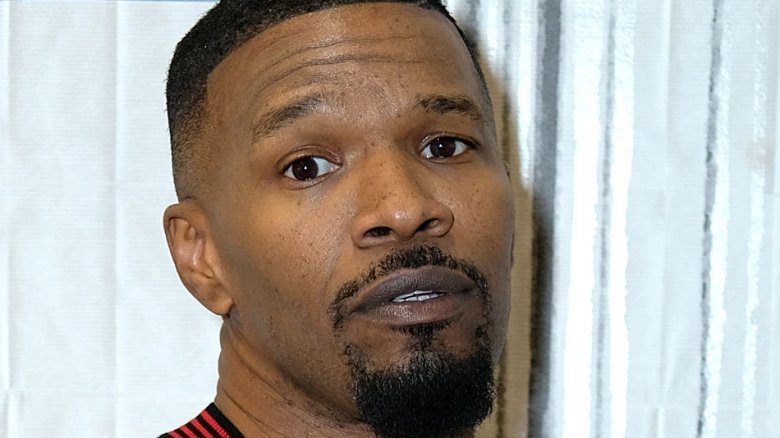 Getty Images
A few days after Justin Bieber rudely replaced Spanish lyrics of "Despacito" with gibberish, Jamie Foxx appeared on late night TV and appeared to mock sign language.
Foxx visited The Tonight Show Starring Jimmy Fallon on Thursday, May 25, 2017. In a clip shared by America's Next Top Model winner Nyle DiMarco, Foxx, 49, can be seen moving his hands in an attempt to jokingly communicate what host Jimmy Fallon was saying to viewers. However, as DiMarco, a deaf model and activist, points out, there's nothing funny about it.
"It is straight up disrespectful to make up sign language," he tweeted out on May 27. "Everything is in gibberish."
"How was this allowed?" DiMarco, 28, continued. "Where's the cultural sensitivity. Not comedy when you make fun of others."
DiMarco, who won season 22 of Dancing With the Stars, also shared an open letter on his Twitter page, stating that Foxx's behavior "should not be tolerated anywhere." The letter reads, "We simply do not make fun at the expense of other cultures, especially those with a history of being marginalized. When we do this, progress takes a step backward."
Switched at Birth actress Marlee Matlin, 51, also called Foxx out on his unacceptable behavior, tweeting, "Mr. @iamjamiefoxx. I'd be happy to give you sign language lessons so you could be funnier."
Unfortunately, this isn't the first time Foxx's jokes have landed him in hot water. While hosting the 2015 iHeartRadio Awards, Foxx targeted Caitlyn Jenner, who was still going by the name Bruce Jenner at the time, telling the crowd, "He's doing a his-and-her duet all by himself." Not funny, Foxx.