Why Prince Harry Said Princess Diana Would Be 'Deeply Grateful'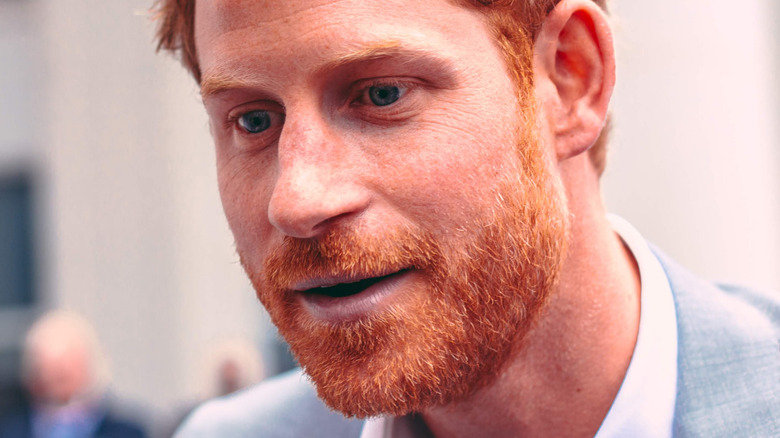 AU Media/Shutterstock
Prince Harry is looking back at his late mother with fond memories. At just the young age of 12, the Duke of Sussex lost his mom, Princess Diana, to a tragic car accident that rocked the royal family, the nation of England, and the world around us. It was a death so heavy that its weight is still felt today, and its presence is ever-resonant.
Diana, who endured tireless media scrutiny, had recently undergone a tumultuous divorce battle with Prince Charles and was coming just two years off of her jarring interview with BBC prior to her death. The interview saw her claim "there were three of us in this marriage" — citing Charles' affair with now-wife Camilla Parker Bowles (via the Independent). What transpired thereafter was an expedited divorce with Charles and ultimately culminated in her untimely death in 1997.
Some might say he's disobedient, some might say he's rebellious — but since then, Prince Harry has grown up to become a strong, independent figure within the royal family. From his extensive military career to his profound philanthropy work, Harry has worked tirelessly to fill the void Diana left alongside brother Prince William. And now, Prince Harry is offering some poignant reflections on his late mother.
Prince Harry says Princess Diana would be 'deeply grateful' in an important message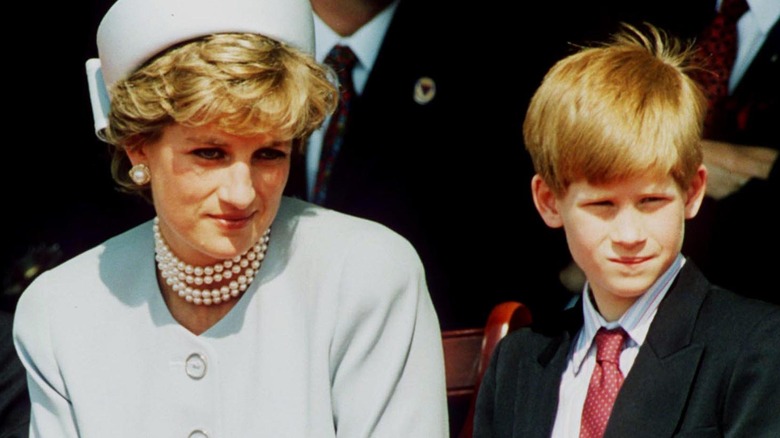 Anwar Hussein/Getty Images
The world has been rocked by COVID-19 since March 2020, and the lingering specter of the Omicron variant still looms above the world's head. Taking aim at the worldwide vaccine response, Prince Harry penned a letter that was read aloud at UNAIDS World AIDS Day. "Vaccinating the world is a test of our moral character and we are experiencing a spectacular failure when it comes to global vaccine equity," Harry penned, posting the message to Twitter. Entailing COVID and drawing comparison to the AIDS epidemic, "We've yet again revealed over the past year, that the value of life depends on whether you were born and/or live in a rich nation, or a developing country."
He initially opened the letter by evoking the spirit of late mother Princess Diana. "We ... reaffirm our commitment to a scientific community that has worked tirelessly against [AIDS]," adding that "My mother would be deeply grateful for everything you stand for and have accomplished." He then praised "the world's leading AIDS activists [who] are also leading the call for COVID-19 vaccine equity."
Diana was a prominent champion in the fight against HIV/AIDS. Per Oprah Daily, Lady Di played an integral role in destigmatizing HIV/AIDS when she glovelessly shook the hands of patients plagued with the illness. She would go on to travel the world, speaking at events to spread awareness and delivering hugs to those in need.