Gina Rodriguez Opens Up About Anxiety In Candid Video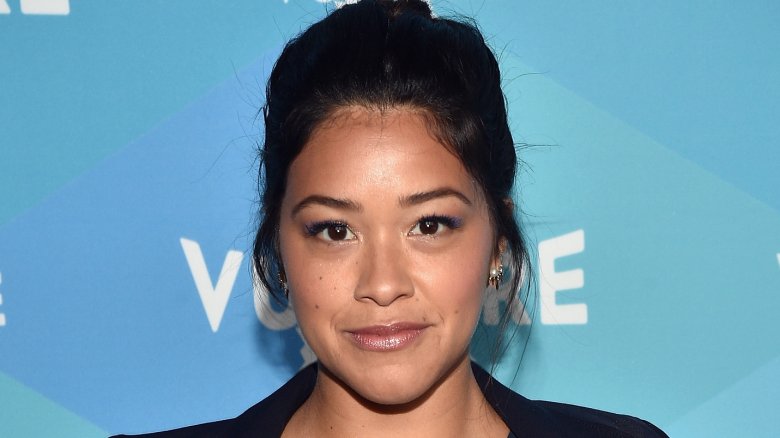 Getty Images
Gina Rodriguez has opened up about her struggle with anxiety in a big way—and her honesty is incredibly inspiring!
The Jane the Virgin star shared a touching silent video on Instagram on Saturday, May 27, 2017. Directed by her friend and Norwegian photographer Anton Soggiu, the video is part of his "Ten Second Portraits" art project.
The short clip features the makeup-free actress, donned in a simple New York Yankees hat and blue jacket combo, facing the camera head-on. Surrounded by a bustling street in Los Angeles, she alternates between flashing a big smile and biting her lip.
In the video's caption, the 32-year-old explained, "My beautiful friend @antonsoggiu came to visit from Norway and he included me in his magical art. TEN SECOND PORTRAITS. It's always great to be in front of his lens but this time it was just me. Bare and exposed in the streets of LA. No makeup. No styling. Just me." 
But this act is no small thing for the Golden Globe winner. "I suffer from anxiety. And watching this clip I could see how anxious I was but I empathize with myself," Rodriguez revealed in a moving message. "I wanted to protect her and tell her it's ok to be anxious, there is nothing different or strange about having anxiety and I will prevail."
"I like watching this video," she confessed. "It makes me uncomfortable but there is a freedom I feel maybe even an acceptance. This is me. Puro Gina."
This isn't the first time Rodriguez has talked openly about the importance of self-care and finding her inner strength. She recently revealed her love for Muay Thai boxing, which helps her to do just that. In early 2017, she showed off her fighting skills in a photo shared on Instagram.
"I came here to face my demons and bad habits....Everyday I want to grow stronger, I may fail but I will try," she expressed in the caption. "Everyday I want to grow wiser, I may fail but I will try. Life knocks you down and it can hurt but that has never stopped me before."