The Real Reason Maddie And Mackenzie Ziegler Left Dance Moms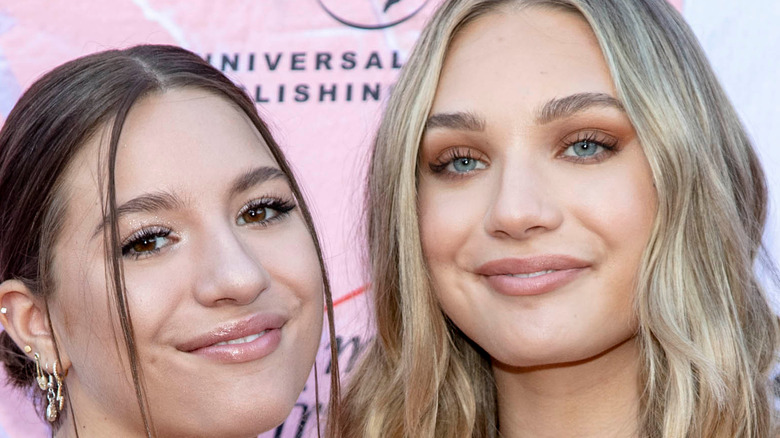 Eugene Powers/Shutterstock
After premiering on Lifetime in 2011, "Dance Moms" quickly became a hit series with a loyal fanbase, and catapulted the cast of the show into international fame. The series centered around the young dancers and mothers of the Abby Lee Dance Company (ALDC) and the competitive nature of their dance world. Two fan favorites of the show were sisters Maddie and Mackenzie Ziegler, who were top dancers of the ALDC. The girls started dancing very young, with Maddie picking up this pastime at the age of just 2 years old, and Mackenzie starting with the ALDC at age 6, as per UnBilgi and Bustle. While filming "Dance Moms," they were both very invested in the show and barely even had enough time to attend school. In a 2021 interview with Bustle in which the sisters interviewed each other, Maddie recalled this arduous schedule, as well as how she noticed when the show began gaining recognition from the public.
"[Mackenzie and I] got pulled out of school every day to go to dance and film a TV show, so that was not normal at all," Maddie said. "Then once we started traveling, people started recognizing us. I remember we were in an ice cream store and someone called our names, and we were so freaked out. Like, how did these people know us? And then we realized, 'Oh, there's a lot of attention around our show.'"
The Ziegler girls became big stars from Dance Moms fame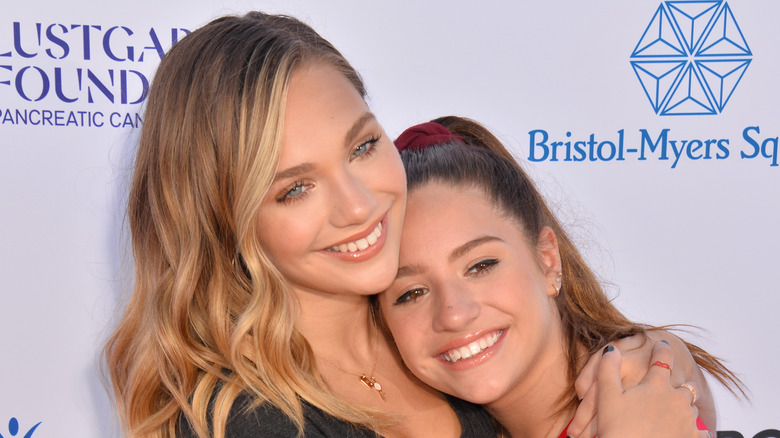 Featureflash Photo Agency/Shutterstock
Maddie and Mackenzie Ziegler were stars of the series who received a strong amount of attention from viewers. Although their "Dance Moms" popularity gave them a larger following and made them household names, the five years they were on the show were not always easy. When speaking to J-14 about their experiences with the Abby Lee Dance Company (ALDC), Maddie expressed the positives and negatives of growing up in the high stakes atmosphere of "Dance Moms."
"We had such a great time with all of us girls. I feel, like, even when we were tutoring together — we'd do school together every day — it was really fun," she said. "But I would say, obviously, the worst part is just, the competitive nature is not fun. We're so happy we're out of that now, because now there's no negativity around our lives."
While some may look at the girls' high ranking status on the show as an incentive to keep going with the ALDC, this pressure eventually became too severe for Maddie and Mackenzie to continue with the show. They made the decision to walk away from "Dance Moms" during its sixth season on the air. When this departure took place, the girls didn't release a statement elaborating on their choice to break away from the hit reality series. In a 2020 interview, however, the Zieglers' mother, Melissa Gisoni, explained to ET why she allowed Maddie and Mackenzie to leave "Dance Moms."
"We left [during] Season 6 because my girls said they didn't want to do it anymore and I said 'OK then we'll leave,' Gisoni stated.
Maddie and Mackenzie have stayed on top since their Dance Moms exit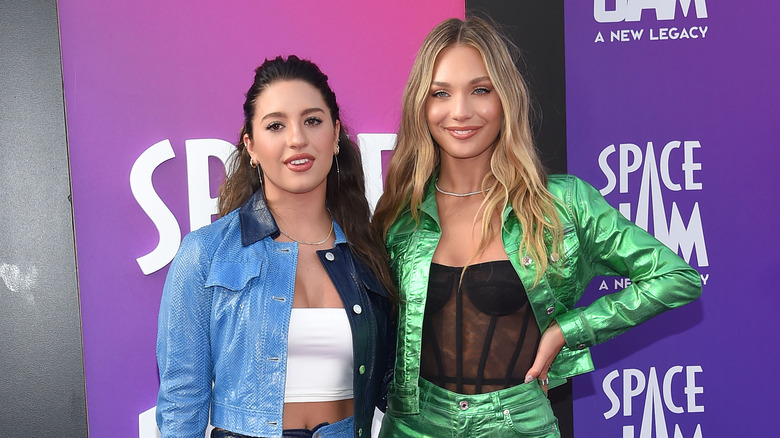 DFree/Shutterstock
Both Maddie and Mackenzie Ziegler have continued their successful entertainment careers through various projects since their "Dance Moms" departure. Maddie has starred in music videos for recording artist Sia, including her videos for singles "Chandelier" and "Elastic Heart," per TheThings. She also wrote a book called "The Maddie Diaries: A Memoir," which discusses her career beginnings and evolution. Next, she will be playing the role of Velma in Steven Spielberg's remake of "West Side Story," which will be out on December 10, 2021.
After "Dance Moms," Mackenzie released her own pop song, "Day & Night," which she recorded with Johnny Orlando in 2016. She also starred in a drama series for Brat TV called "Total Eclipse," from 2018 to 2020, and competed on "The Masked Dancer."
Most recently, the girls have started a podcast together called "Take 20 With Maddie and Kenzie," in which they discuss all areas of life including family, friends, relationships, and more, per E! News.
It looks like Maddie and Mackenzie are thriving since moving on from "Dance Moms," and we're excited to see what their next venture holds!