Is Prince William Really Ignoring Prince Harry's Calls?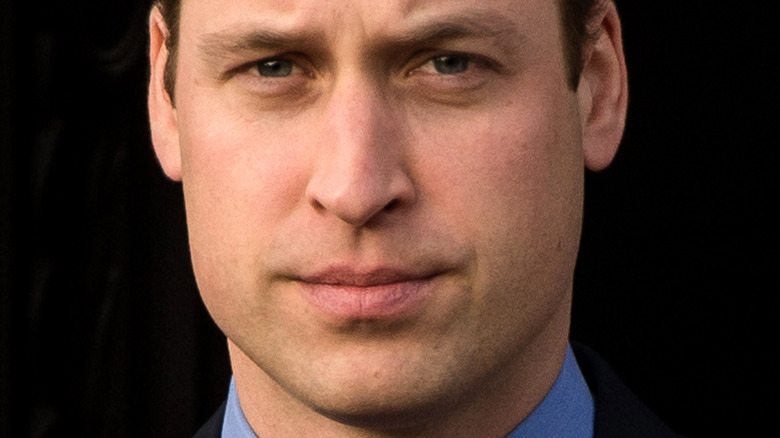 Richard Stonehouse/Getty Images
Prince William and Prince Harry have been at odds for a few years now, and it doesn't seem like their relationship is getting any better. During his sit-down interview with Oprah Winfrey that aired back in March, Harry revealed that things between him and his older brother were tense. "I love William to bits. He's my brother. We've been through hell together. I mean, we have a shared experience. But we– you know, we're on– we're on different paths," Harry said, according to Entertainment Tonight. "The relationship is space at the moment," Harry added.
Since that time, William and Harry have been together twice; once at Prince Philip's funeral in April, and again at the Princess Diana statue unveiling in July. And while the brothers seemed to put their differences aside for both occasions, sources say that their rift is very much ongoing. "I don't suspect that it is a priority for Prince William to patch things up with Prince Harry as they are at severely different stages in their lives," royal expert Kinsey Schofield told the Mirror back in August. And while there has been some chatter that William and Harry will mend their relationship — according to Newsweek — a new report suggests that William isn't quite there yet.
Prince William's loyalty to Prince Charles could keep him from working things out with Prince Harry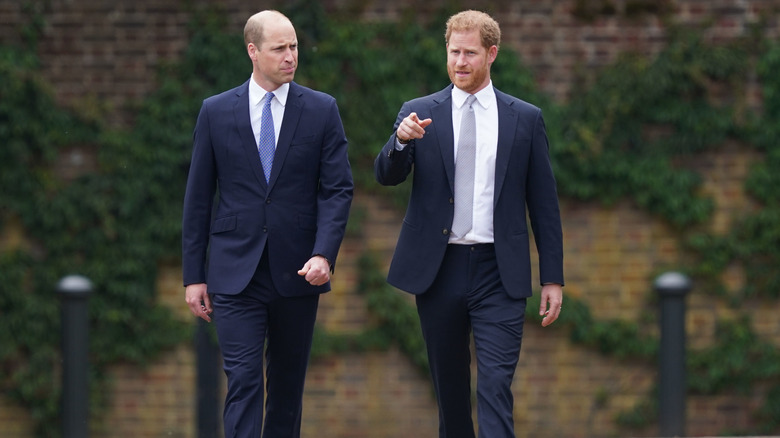 Wpa Pool/Getty Images
Biographer Andrew Morton told Newsweek that Prince William and Prince Harry will eventually find common ground thanks to their shared life experience — namely that if the tragic death of their mother, Princess Diana. "At some point when they are more settled and established I think they'll get back together again," Morton told the outlet. However, author Christopher Andersen revealed something interesting in his new book. Andersen claims that Harry has been trying to reach out to William with no success. "William is not returning Harry's phone calls and hasn't for months. Charles and Harry have not spoken at all," Andersen claims, according to Fox News.
Andersen goes on to say that "William is fiercely loyal to his father" (via Fox News), which could be the reason that he's not patching things up with Harry. "He thinks his father is a great historical figure who has been underestimated. And he feels for his dad. They all love the queen, but when you're maybe going to be king when you're almost 80 years old, it's a sad position to be in. So William has been by his father's side," Andersen said. Of course, with Harry living in the United States now, it's harder for him and William to connect. Nevertheless, royal watchers hope that the brothers can eventually repair their relationship, but it's clearly going to take time.