The Tristan Thompson Scandal Just Got Even More Complicated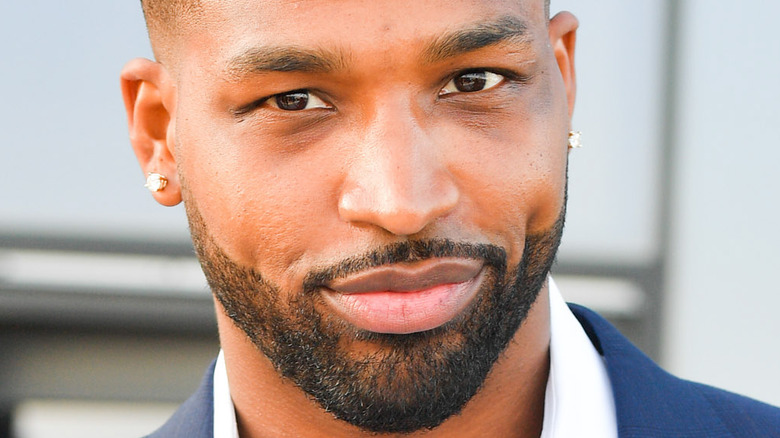 George Pimentel/Getty Images
Tristan Thompson's alleged infidelity just got even messier. Maralee Nichols, a Houston-based personal trainer, welcomed a baby boy on December 2, and reportedly the baby is Thompson's. Now, Nichols is suing Thompson for child support.
Nichols announced the birth of her baby boy on Instagram, via Page Six, though at the time of this writing, it seems Nichols has gone private or deactivated her account as her account can no longer be found. Nichols reportedly captioned the photo announcing the birth of her baby boy by saying, "Took this beautiful photo last night of my new town," which reportedly featured Marina del Rey, California. "I'm learning to focus on the beautiful things around me instead of all the negative things," she continued in her post, via Page Six. 
The personal trainer added that things feel extremely difficult right now, but that, "this will all be over and my baby boy and I can live a happy life," obviously hinting at the current situation with Thompson. Yet, despite the recent birth, the professional basketball player isn't going down without a fight, as Thompson reportedly threatened Nichols to drop the lawsuit against him. With a new baby, what does Nichols plan to do? And does Thompson plan to step up to the parent plate again?
Does Tristan Thompson plan to be a parent again?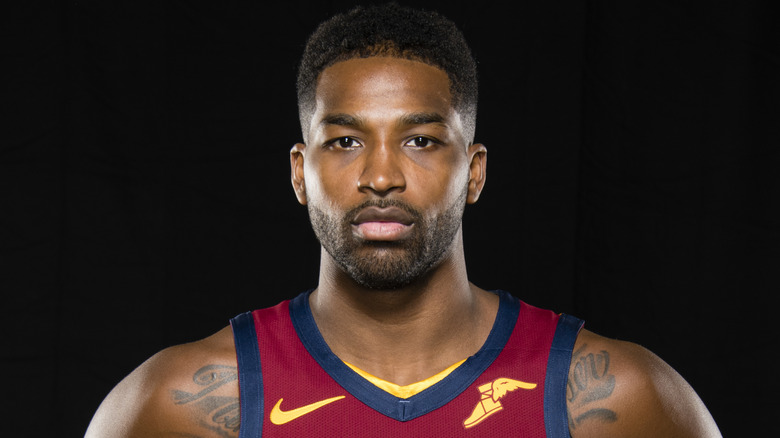 Jason Miller/Getty Images
Back in March, Maralee Nichols and Tristan Thompson had a fling during his 30th birthday celebration, according to Us Weekly. While Thompson admitted to having intimate relations with the Houston-based trainer during that time, Thompson was still dating Khloé Kardashian.
Now, as Nichols seeks out child support from Thompson, the Sacramento Kings player is threatening Nichols to drop the lawsuit in favor of $75,000. Thompson claims Nichols will receive less money if he has to pay child support under Texas law, rather than the $75,000 upfront, according to Page Six. "You are aware that I'm retiring after this season," Thompson texted Nichols, revealing his plans to leave the NBA. "So you better off taking this 75k I'm offering cause you won't get nothing near that with having a kid with a father who's unemployed."
Since Nichols relocated from Houston to California, where her baby was born, according to Page Six, Texas would have no authority over the child support. Despite that, Thompson told Nichols that filing for child support would leave her with "a baby with a father who has zero involvement with the child and a few hundred dollars of child support a month." Since the scandal broke, neither Thompson nor Kardashian — with whom he shares daughter True — have spoken out. Nichols reportedly added to her Instagram, "I made a mistake, but I'm human. I won't be posting any personal photos for a while as I don't want to hurt my family."