Andrew Garfield Backflips On Drag Show Stage While Lip-Syncing Whitney Houston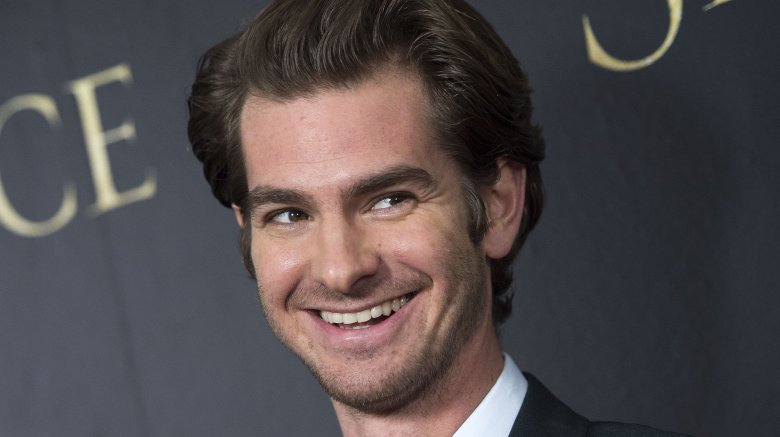 Getty Images
The Hacksaw Ridge actor strutted his stuff on stage in London, lip-syncing along to a classic Whitney Houston song.
Andrew Garfield got up on stage during a London show of the Werq the World Tour on May 30, 2017 and showed off his natural knack for entertainment. In a video shared by a concert attendee, Garfield, donning a curly wig, is introduced to the audience as Whitney Houston and then proceeds to mouth along to the late singer's hit song, "I'm Every Woman." 
But, while his lip-syncing is on point, his dance moves are what makes his performance stand out. Throughout his time on stage, Garfield bends it low, stretches his arms outward dramatically, and swivels his hips, allowing himself to go wherever the music takes him. He even lands a backflip, earning him major applause from the crowd.
No but seriously #AndrewGarfield as #Whitney. Thanks @michellevisage. #WerqTheWorld pic.twitter.com/G6J4Vzzlwu

— Michael (@mj_hewitt) May 30, 2017
Garfield, 33, attended the show with his Angels in America co-stars Nathan Stewart-Jarrett and Russell Tovey. According to E! News, his lip-syncing segment occurred during the drag show's "Wig in a Box" segment. Other stars of the stage included several RuPaul's Drag Race contestants, both past and present, such as Violet Chachki, Kim Chi, Shea Coulee, Detox, Shangela, and Sasha Velor.
The show's host, Michelle Visage, shared a photo on Instagram with Garfield and fellow show attendee Laverne Cox. "Andrew Garfield, you are my new friend," Visage wrote. "I am SO proud of you for not just lip syncing Whitney tonight in a wig no less, but for opening your mind and heart to all it has to offer."
We just have one question: Why hasn't LL Cool J signed Garfield up for Lip Sync Battle yet?