Did Kate Middleton Really Cry After Confronting Meghan Markle About Bullying?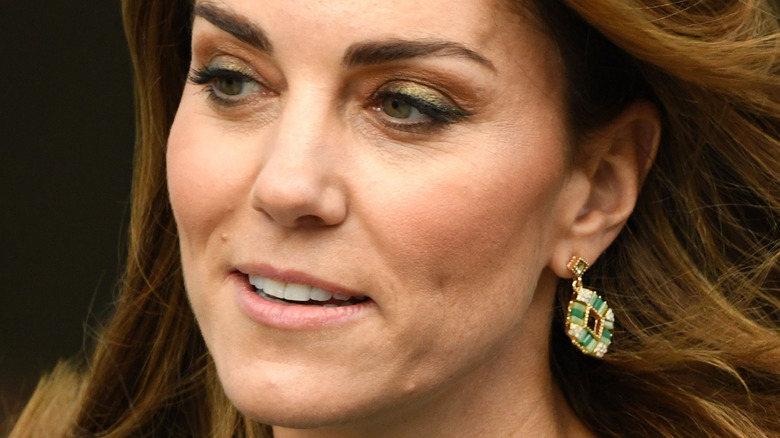 Bart Lenoir/Shutterstock
Kate Middleton and Meghan Markle's relationship has been a bit of an enigma over the years. While the two women appeared to get along during various public outings, there have been plenty of rumors that they don't actually like each other, according to Insider. There seemed to be a disconnect between the Duchess of Cambridge and the Duchess of Sussex around the time of Meghan and Prince Harry's royal wedding. A tabloid story claimed that Meghan made Kate cry over something to do with Princess Charlotte's bridesmaid's dress, but, back in March, Meghan told Oprah Winfrey that it was actually Kate that made her cry. "No, the reverse happened," Meghan told Oprah, according to Harper's Bazaar. "It was a really hard week of the wedding, and she was upset about something. But she owned it, and she apologized, and she brought me flowers and a note apologizing," Meghan added.
However, the bridesmaid's dress may not have been the reason for the argument between Kate and Meghan. In December 2021, a new claim suggests that there was something else that happened between the two women, and that the whole dress thing may have just been a cover.
Kate Middleton and Meghan Markle may have argued about the bullying claims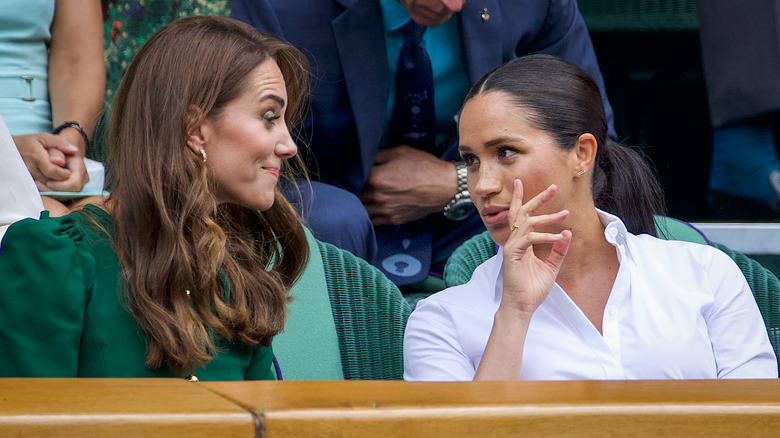 David Gray/Getty Images
In an interview with The Telegraph, television presenter Kirstie Allsopp shared what she claims was the real reason behind the fight that Kate Middleton and Meghan Markle had back in 2018. According to Allsopp, Kate actually confronted Meghan after hearing that Meghan had been unkind to palace staff. "Kate never ever loses her temper, but she found out Meghan was being rude to staff at Kensington Palace and she was angry with her," Allsopp said. "Kate burst into tears because she'd lost control and she did take Meghan flowers to try and patch things up," Allsopp added.
An investigation by the palace into those bullying claims has been ongoing for months. However, Meghan previously denied the claims. "The Duchess is saddened by this latest attack on her character, particularly as someone who has been the target of bullying herself and is deeply committed to supporting those who have experienced pain and trauma," a statement from Meghan read, according to Town and Country.
Meanwhile, the status of Kate and Meghan's relationship as we head into 2022 isn't exactly clear. There have been all kinds of rumors that the sisters-in-law have been chatting, according to Us Weekly, as well as rumors to the contrary that suggest that the two women are still very much at odds, according to Entertainment Tonight.