Meghan McCain Is Absolutely Fuming Over Alec Baldwin's ABC Interview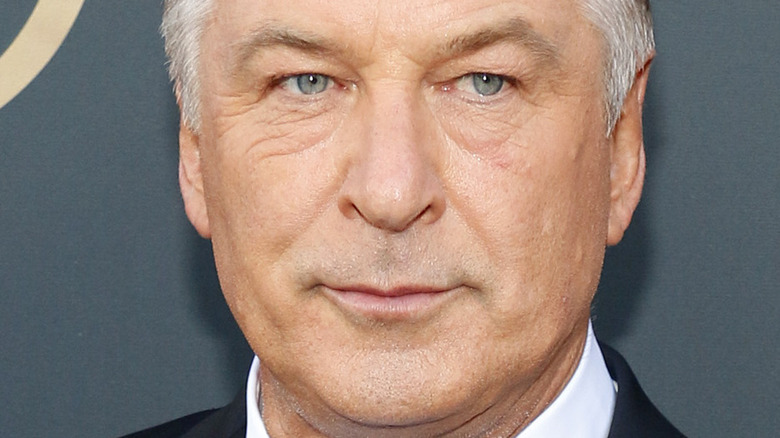 Tinseltown/Shutterstock
Meghan McCain is letting it all out. The new columnist for the Daily Mail made her thoughts extremely clear about ABC's recent interview with Alec Baldwin. On December 2, Baldwin sat down with George Stephanopoulos for his first exclusive interview since the accident on the set of "Rust" that killed cinematographer Halyna Hutchins and wounded director Joel Souza.
In the interview, Baldwin recounted the fateful day on set. He explained to Stephanopoulos that when he picked up the Colt .45 revolver and unexpectedly fired it, he was following directions Hutchins gave him, as she was trying to find the best position for the scene, per NPR. Baldwin continued, saying the team was going through what is called a "marking rehearsal." During that, Baldwin was to adjust the gun's position multiple times. Baldwin said during this process, he did pull the gun's hammer back, but said he never pulled the trigger. "I cock the gun. I go, 'Can you see that? Can you see that? Can you see that?' And then I let go of the hammer of the gun, and the gun goes off."
During the hour-long interview, Baldwin became emotional several times as he insisted he's not at fault for what happened, but he said "someone" is responsible. However, certain celebrities, like Meghan McCain, aren't exactly buying Baldwin's explanation.
Meghan McCain thinks Alec Baldwin's interview focused on the wrong victim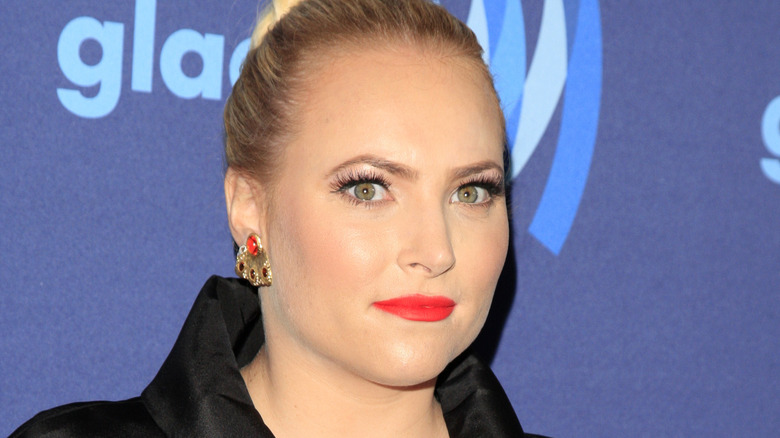 Kathy Hutchins/Shutterstock
One day after Alec Baldwin's interview with ABC News, Meghan McCain took to her Daily Mail column to let readers know she felt the interview was distasteful. 
While Baldwin insisted during the interview that he did not want to come off as the victim, McCain felt that the true tragedy of this incident — the death of Halyna Hutchins — was not given the sincerity it deserved. Instead, to McCain, Baldwin was all talk, as he spent most of the time discussing his life instead of focusing on the victim, she wrote. But McCain also heavily criticized Baldwin on his insistence he did not pull the trigger. "The first rule of any use of any guns of any kind is to never point a gun at anything you don't intend to shoot or kill... I do know when you pull a hammer back on a revolver or any pistol, it is with the intention to pull the trigger... So one way or another, Alec was aiming to shoot," McCain wrote. McCain explained that, having been around guns her entire life, she isn't convinced with Baldwin's explanation about how he didn't shoot the gun.
McCain finished her column saying she feels bad for Baldwin and the situation at hand, but any point of view in this situation doesn't make Baldwin look good or innocent, and ABC should have known better than to air this interview as Hutchins family continues to mourn.