Rob Kardashian Confesses Love For Blac Chyna With Throwback Photos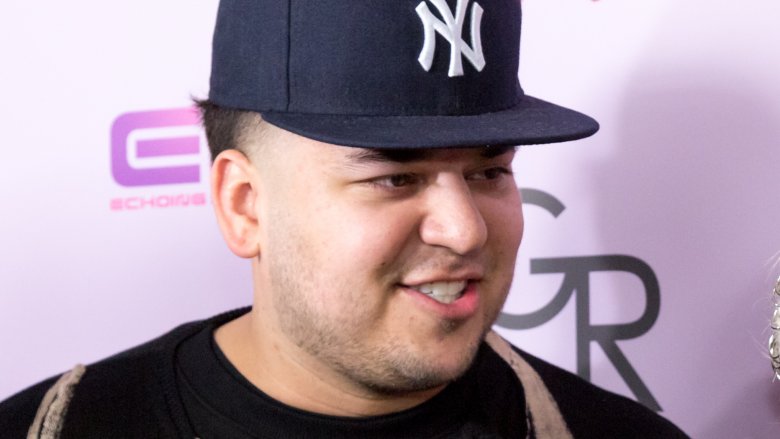 Getty Images
Are Rob Kardashian and Blac Chyna back together? 
The Arthur George founder certainly seems smitten with his ex-flame on social media. On May 30, 2017, Kardashian shared two throwback photos of Chyna on Instagram. "On my first episode of Rob's Random Cornball Thoughts," Kardashian wrote alongside a photo of a young Chyna, "is this young lady who grew up to be the woman I love and the mother of my child."
The 30-year-old continued, "She is beautiful and gave me my first child."
In another photo, featuring a teenage Chyna wearing Spongebob Squarepants boxers and a sports bra, Kardashian wrote, "Awww look at my little Angela at 14!!!!!! Hahaha I LOVE YOU!!!!"
A couple of weeks earlier, Kardashian wished Chyna, 29, a happy Mother's Day, writing, "I am so Thankful for our beautiful baby girl and so Thankful for YOU and never thought I could be this Happy so thank you for giving me Her."
If Kardashian and Chyna, who share daughter Dream, were like most ordinary couples, we'd guess that the two celebs are officially back together. But, since they've broken up and gotten back together so many times before, it's hard to tell how seriously to take Kardashian's most recent admission of love.