The Chris Cuomo Scandal Keeps Getting Messier And Messier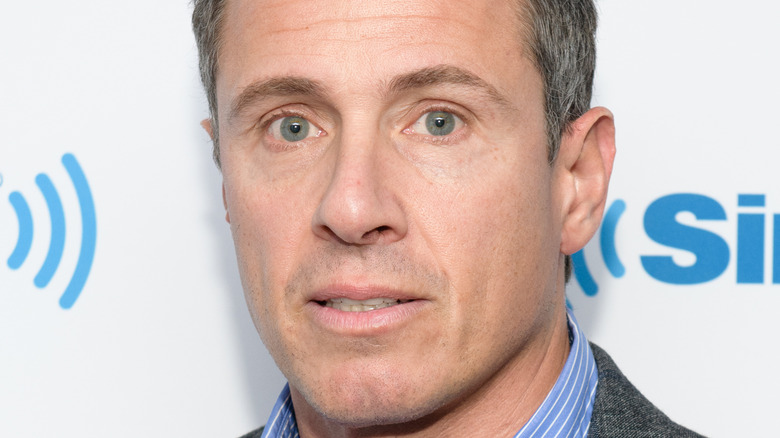 Noam Galai/Getty Images
While his brother, former governor Andrew Cuomo, was once hailed as the "King of New York" during the height of the global pandemic, Chris Cuomo has long been viewed as the poster boy for CNN. Therefore, the Cuomo brothers' fall from grace has been a highly-publicized scandal. 
Andrew resigned as governor of New York back in August due to at least 12 sexual misconduct allegations against him; Chris was fired from CNN on December 4 for his role in his brother's scandal. He was pink slipped from the network when he had advised the former governor on how to handle the allegations made against him, per Reuters, and he used journalistic sources to do so. If that weren't enough, a text exchange between Chris and Andrew's former aide Melissa DeRosa suggested that the news anchor wanted to get ahead of the curve before more people accused the governor of sexual harassment, as detailed in CBS News. 
Chris, meanwhile, has expressed his disappointment in getting axed by the network. He wrote on Twitter, "This is not how I want my time at CNN to end but I have already told you why and how I helped my brother." But helping his brother isn't the only thing that has gotten him into serious trouble.
Chris Cuomo is dealing with his own sexual misconduct allegations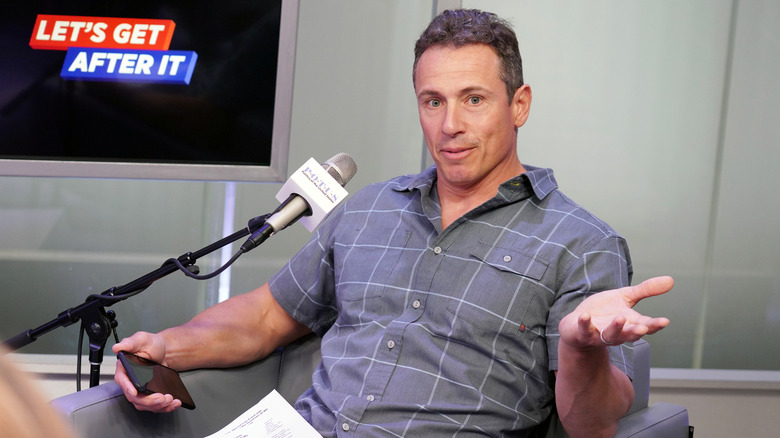 Cindy Ord/Getty Images
According to People, Chris Cuomo is accused of sexual misconduct by a former staffer. These allegations were brought before CNN pulled the plug, with the L.A. Times reporting that the allegations were "the straw" the broke the camel's back for the network. However, the New York Post notes that Chris' accuser was a junior colleague at another network — and that this is a totally separate case and not connected at all to the sexual harassment allegations made against Andrew Cuomo. 
Debra Katz, an attorney for Chris' accuser, claims that she was gathering evidence of the allegations made by her client — only to find out that CNN had fired him before she could even schedule an interview with the network's counsel. As Katz said in a statement, per People, "My client came forward at this time because she felt in sharing her story and related documentation, she could help protect other women," adding that the investigation will continue. She also quoted Chris' own statement about how he has "always cared very deeply about these issues and profoundly so" back when his brother was accused. 
And these most recent allegations against Chris aren't the first. Shelley Ross, a former television executive, had previously accused the former CNN anchor of "sexual harassment." In a New York Times essay in September, she alleged that Chris groped her at a work party in 2005 — shortly after she had left a job where she had been his boss.
If you or anyone you know has been a victim of sexual assault, help is available. Visit the Rape, Abuse & Incest National Network website or contact RAINN's National Helpline at 1-800-656-HOPE (4673).