Did Venus Williams Just Reveal The Sex Of Sister Serena's Baby?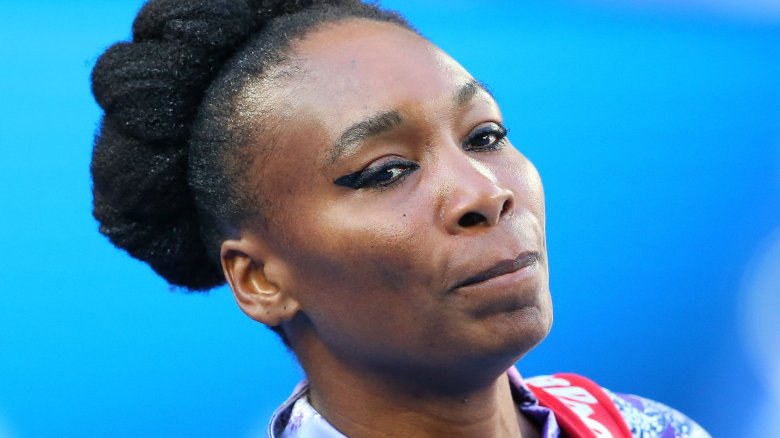 Getty Images
Uh-oh. Venus Williams may have just let one big detail about her sister's pregnancy slip.
During an interview with Eurosport (via Us Weekly), Venus was asked about her sister Serena's future child. "What is the baby going to call you?" the reporter asked the tennis champ.
"She's going to call me 'favorite aunt,'" the 36-year-old joked, adding, "We're all like, 'Baby V, baby Lyn, baby Isha.' We all want the baby to be named after us."
Did you hear that? She. And while, we'd normally attempt to excuse the slip as just the accidental use of a random pronoun—or maybe that Venus is hoping for a little niece—the list of female baby names can't be ignored. 
But Venus shouldn't feel too bad about the accidental reveal. Serena's initial pregnancy announcement was all one big mistake. She'd simply hit the wrong button and shared a private Snap, showing off her barely-there baby bump and admitting that she was 20 weeks along.
"On social media you press the wrong button and ... 30 minutes later I missed four calls and I'm like, 'That's weird,'" Serena told Gayle King in April 2017 about the big reveal, explaining, "I have this thing where I've been checking my status and taking pictures every week to see how far along I'm getting. I've been so good about it, but this was the one time it slipped."
However, news of the sex of Serena's baby is surprising since the athlete and her fiancé, Alexis Ohanian, previously said that they wanted to keep it a surprise—even to themselves. "We're waiting," Serena explained on the 2017 Met Gala red carpet.
So maybe Venus is just really hoping that Serena has a baby girl? It's hard to tell for sure. Maybe Serena will reveal the truth on Snapchat.