CNN Fires Kathy Griffin From New Year's Eve Program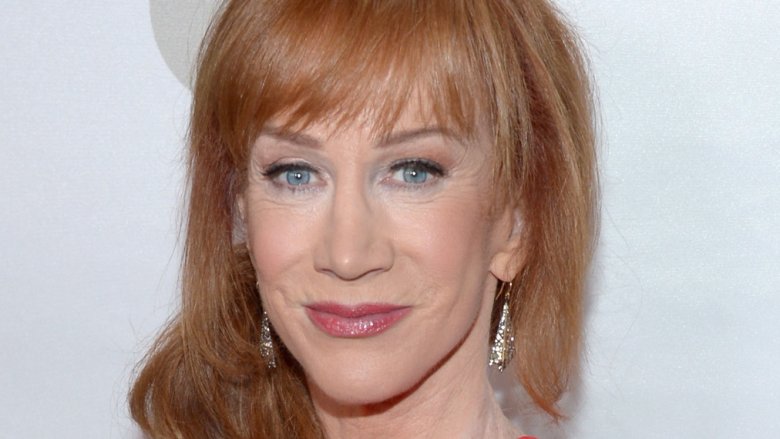 Getty Images
After the comedian shared a photo of herself holding a bloodied replica of President Donald Trump's head, people were not happy—including, apparently, some top dogs at CNN. 
The major broadcasting network dropped Kathy Griffin from their annual New Year's Eve program. "CNN has terminated our agreement with Kathy Griffin to appear on our New Year's Eve program," the network said in a statement on May 31, 2017. Prior to her dismissal, Griffin had maintained her hosting gig for a decade, working alongside Anderson Cooper since 2007.
A spokesperson for CNN had previously condemned the image as "disgusting and offensive."
Cooper also spoke out against the photo. "For the record, I am appalled by the photo shoot Kathy Griffin took part in," he tweeted. "It is clearly disgusting and completely inappropriate."
Griffin, 56, initially defended her participation in the controversial shoot with photographer Tyler Shields. "I'm merely mocking the Mocker in Chief," she said in a since-deleted tweet (via the Daily Mail).
However, not long after, she apologized. "I'm just now seeing the reaction to these images. I'm a comic. I cross the line. I move the line then I cross it. I went way too far," she stated in a video posted to Twitter. "The image is too disturbing. I understand how it offends people. It wasn't funny. I get it. I've made a lot of mistakes in my career, I will continue. I ask your forgiveness."