In SNL's History, This Controversy Caused The Most Backlash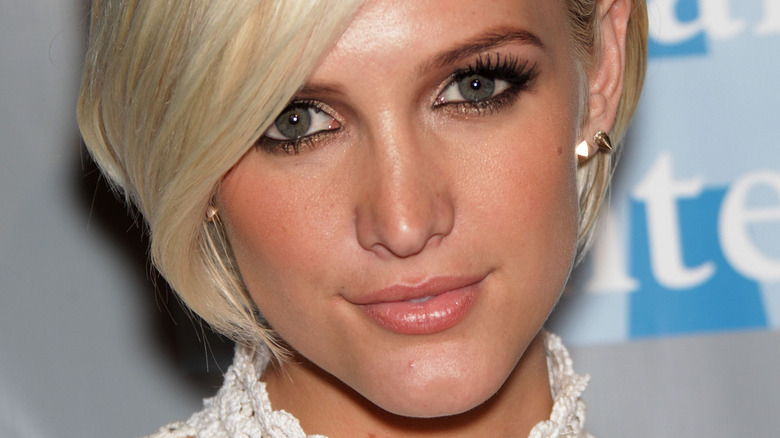 DFree/Shutterstock
"Saturday Night Live" has given a platform to some of the biggest names in the entertainment industry today, including Ed Sheeran, The Weeknd, Jimmy Fallon, Adam Sandler, and Pete Davidson — just to name a few. Since 1975, "SNL" has brought entertainment and laughter to late-night television. However, that's not to say that there haven't been some controversial moments in Studio 8H too.
From Jimmy Fallon's Chris Rock impression (which involved donning blackface) to Chevy Chase and Bill Murray fighting backstage, one would certainly need a pen and paper (accompanied by some coffee) to jot down every time "SNL" and members of its cast have made headlines for all the wrong reasons. That being said, there's one infamous moment involving Ashlee Simpson that seemingly stands above the rest. It was so cringe-worthy, in fact, that it left Simpson believing the world "hated" her for well over a decade.
Ashlee Simpson did a 'hoedown' on SNL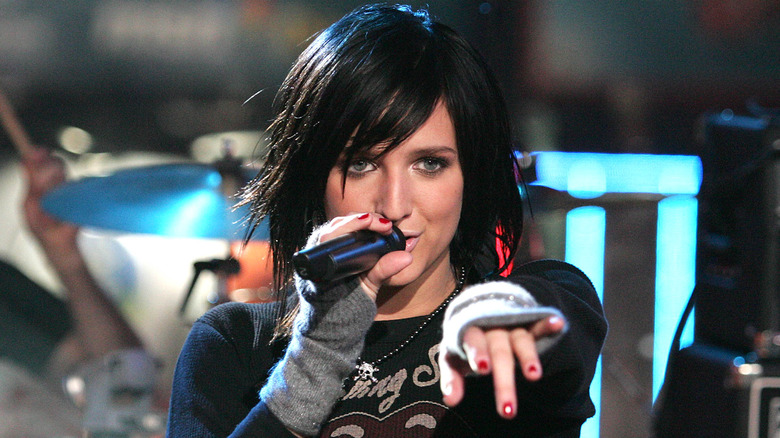 Peter Kramer/Getty Images
In 2004, Ashlee Simpson was seemingly just beginning to discover who she was as an artist, crawling her way out of the shadows of older sister Jessica Simpson. For that reason, performing on a stage like "Saturday Night Live" had the power to skyrocket her career, taking her to all new heights. That is, if it had actually gone as planned.
After performing her single "Pieces of Me," Simpson got ready to sing her second song of the night. However, "when vocals of her hit single 'Pieces of Me' played before she had even raised the microphone to her mouth," per People, it was clear that she had been lip-syncing during her previous performance. Confused and embarrassed, Simpson did a little dance and scurried off the stage. Before the show was over, Simpson came out and tried to do damage control, telling the crowd (via People), "I feel so bad. My band started playing the wrong song. I didn't know what to do so I thought I'd do a hoedown." 
According to People, Simpson ultimately "revealed that she had completely lost her voice due to an acid reflux flare-up," but that seemingly only made matters worse as the masses began to demolish her online for "using pre-recorded vocals."
Ashlee Simpson opens up about her SNL performance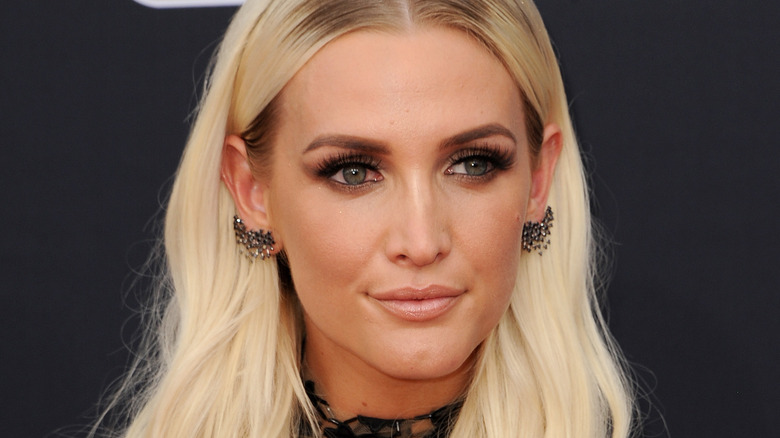 Tinseltown/Shutterstock
In 2018, more than a decade after her "Saturday Night Live" mishap, Ashlee Simpson opened up about the situation on her E! reality show "ASHLEE+EVAN," sharing how it affected her mentally and touching on how it impacted her career.
In a clip for the show, Simpson said (via E! News), "You know, I had finished my album and it was out and 'Pieces of Me' was number one and then all of sudden, you know, s**t happened and it was like boom." She added, "And the world hated me for this 'SNL' moment I had." Per People, to this day, Simpson is "the first (and still, only) musician to walk out of a ['SNL'] performance."
Of stepping back into the spotlight for "ASHLEE+EVAN" Simpson told People, "I definitely have enjoyed the longest break ever from cameras and everything." She continued, "But I think this was a decision Evan and I came with. People haven't seen me in 10 years and I do want people to have a closer look into our lives and be able to understand where I've been, where I'm at, and where we're going."