Ice Cube To Confront Bill Maher About Using Racial Slur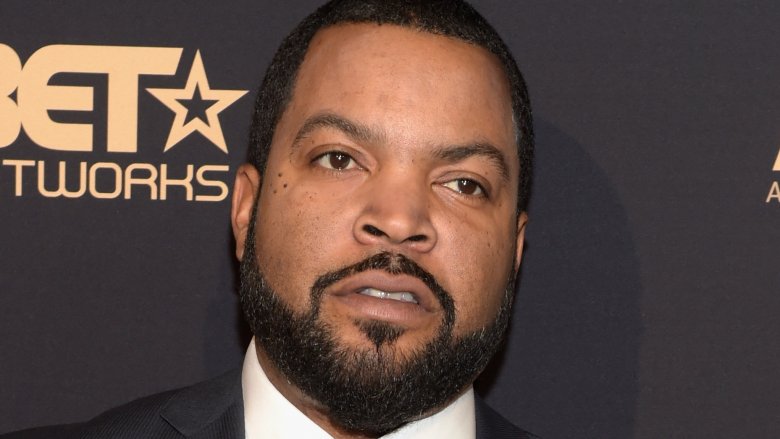 Getty Images
While other guests, like Minnesota Senator Al Franken, may be cancelling their appearances on Real Time With Bill Maher, Ice Cube is not backing down. 
According to TMZ, Cube (real name O'Shea Jackson Sr.) will still pay a visit to Bill Maher's HBO talk show on Friday, June 9, 2017. While Cube was initially scheduled on the show to discuss the 25th anniversary of his album Death Certificate, the gossip site reports that Cube wants to also speak with Maher about his recent use of the n-word.
On Friday, June 2, Maher infamously used the racial slur on live television in an interview with Republican Senator Ben Sasse of Nebraska. After Sasse told Maher that he'd love to have Maher visit the state sometime soon and "work in the fields" with his team, Maher replied, "Work in the fields? Senator, I'm a house n****."
Though Maher attempted to clarify that his remark was a joke, the damage was done. Audiences didn't find anything about Maher's use of the word funny—and rightfully so.
Maher released a statement the next day, apologizing for his comments. "Friday nights are always my worst night of sleep because I'm up reflecting on the things I should or shouldn't have said on my live show," he said. "Last night was a particularly long night as I regret the word I used in the banter of a live moment. The word was offensive and I regret saying it and am very sorry."
HBO condemned Maher's comment as "completely inexcusable and tasteless" and announced that they'd be removing that segment from later airings of the episode. However, the network doesn't seem to have dished out any other punishment for the talk show host. TMZ notes that, since HBO is a subscription-based network and does not use advertisers, they don't stand to lose much money, as it's doubtful viewers would cancel their subscriptions over Maher's language.
Luckily, Cube will be around to teach Maher a much-deserved lesson. A representative for Cube has commented on the appropriate timing of the anniversary of Death Certificate—which was released soon after the Rodney King beating—as it "sadly, speaks to many of the same race issues we as a society are still dealing with today."