Gotham Stars Ben McKenzie And Morena Baccarin Tie The Knot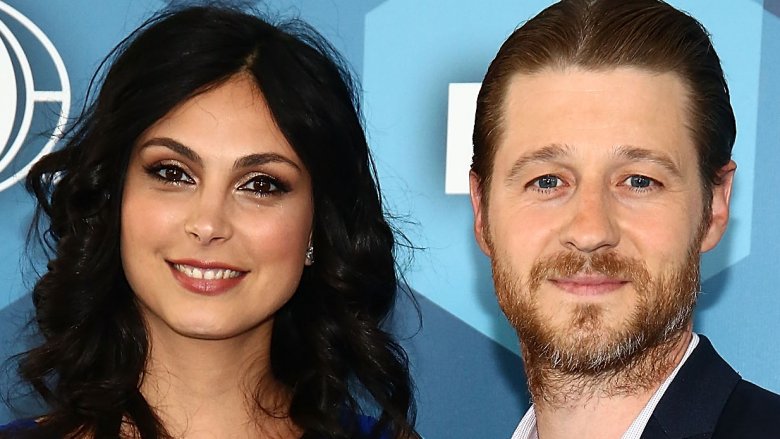 Getty Images
The two actors have gotten married! 
E! News confirms Benjamin McKenzie and Morena Baccarin are now husband and wife. The Gotham co-stars reportedly married in New York City on Friday, June 2, 2017—which just so happened to also be Baccarin's 38th birthday!
A source told E! News that close family and friends of the couple gathered at the Brooklyn Botanical Gardens for McKenzie and Baccarin's big day.
Though the pair connected while filming their CW show, they'd actually met once before years earlier. And, as Nicki Swift previously reported, their relationship didn't get off to a great start. In fact, McKenzie admitted on The Late Late Show that he initially dismissed Baccarin entirely—though he doesn't remember the moment well.
"We had met on the set of The O.C. apparently," McKenzie, 38, told host James Corden. "I apparently blew her off."
Though he couldn't recall having ignored Baccarin, he did come to realize why he might have done so. "So I'm thinking, 'What kind of idiot would blow off this beautiful, gorgeous, sophisticated, intelligent, successful woman?'" McKenzie explained. "Then I thought of what kind of boy I was at 25, and [I was] that kind of idiot."
Luckily, things have clearly worked out for the two lovebirds, who got engaged in November 2016 after dating for over a year. Not only are they married, but they also share a 1-year-old daughter, Frances Laiz Setta Schenkkan. Baccarin, 38, also has a son from a previous marriage.
Congratulations to the newlyweds!