Flip Or Flop Star Christina El Moussa Reportedly Dating Old Flame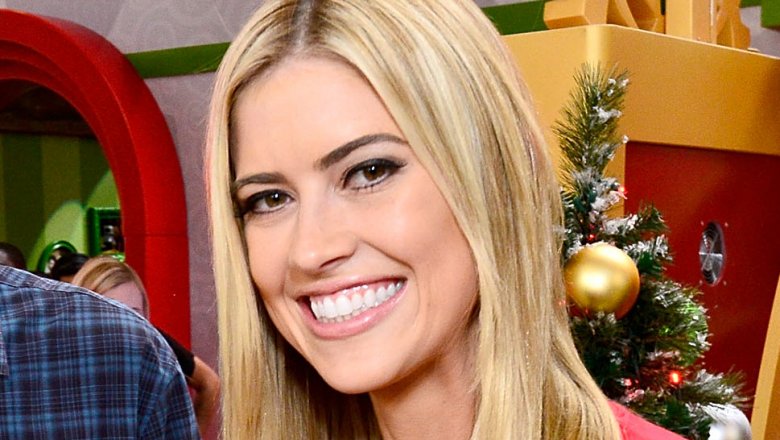 Getty Images
The reality TV star is reportedly back on the dating scene. 
Entertainment Tonight reports that Christina El Moussa has recently paired up with a former boyfriend—an Orange County businessman named Doug.
"It's new. They've been talking and seeing each other for a couple of weeks," a source told ET, noting that the two have known each other for over 10 years. "She dated him before her and Tarek were together."
But apparently, Christina's ex Tarek El Moussa is none too pleased. "Tarek has always had a sense of jealousy over her prior relationship with this person," the insider divulged, adding that Tarek has been retaliating by "spending time with young, attractive women."
"Tarek still can't move forward with the fact that Christina has moved on with her life and that she's truly happy with herself," the source stated. However, Tarek himself has dismissed these claims. "I do not want Christina back nor am I jealous," he told ET.
Christina and Tarek, co-stars on HGTV's Flip or Flop, separated in December 2016. They filed for divorce the following month. And while the former couple haven't been single for too long, both have seemingly moved on with their love lives. Christina reportedly dated their family's contractor, and Tarek allegedly had a fling with their children's nanny. Though, apparently, neither relationship worked out.
As Nicki Swift previously reported in March 2017, Tarek and Christina are enjoying a healthy relationship as co-parents and co-stars.
"The kids are happy, they're healthy, Tarek and I are in a good spot," Christina said at the time. "We have a lot of things that we're working on, cool things coming in the future, so we're just looking forward."