Signs Tom Hiddleston's Career Might Be In Trouble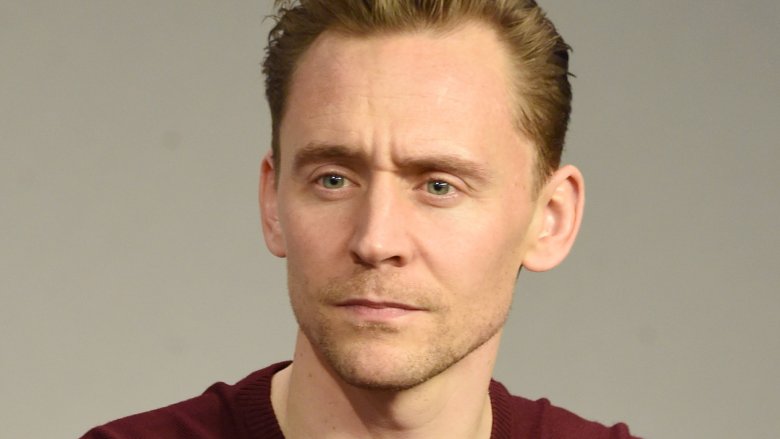 Getty Images
Tom Hiddleston, handsome Brit that he is, may not have the star power the whole world initially thought he did. Sure, he has dreamy eyes and a disarming smile, but something about him isn't quite hitting the mark. Perhaps he peaked early with his role as Loki in Marvel's Thor trilogy and The Avengers. 
And away from his superhero meal ticket, it seems Hiddleston has been doomed to get involved in the wrong projects. Remember I Saw The Light, his Hank Williams biopic? Nope. Neither does anyone else. Then there was his unfortunate, highly publicized relationship with Taylor Swift, which many believe turfed his chances at becoming the next James Bond.  
However, Hollywood is a fickle town, and Hiddleston's prestige project could be right around the corner. It's hard to know, but looking at some clues might answer these questions and more. These are the signs that Tom Hiddleston's career might be in trouble.
He isn't always Hollywood's first choice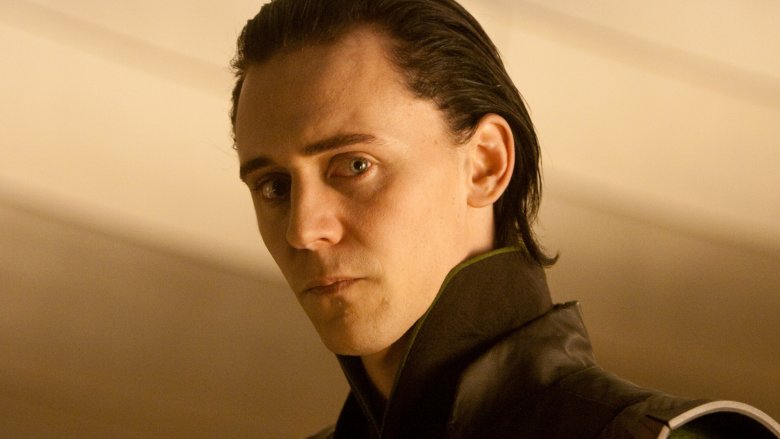 There's no denying that Tom Hiddleston 1.) is a terrific actor; and 2.) has movie-star looks. Sadly, though, that hasn't always been enough to put him on the top of Hollywood's most wanted list. He landed his role in Guillermo del Toro's Crimson Peak only after Benedict Cumberbatch dropped out. The same was true for Only Lovers Left Alive after Michael Fassbender left the project.
In fact, he wasn't even the first choice to play Loki in Thor. Some reports state that Jim Carrey was the favorite for Thor's trickster brother, while others claim that Josh Hartnett apparently tested for the role early on. 
If it's any consolation, at least, Hiddleston was the first choice to play F. Scott Fitzgerald in Midnight in Paris after writer-director Woody Allen sent him a letter with a few pages of script. Even though Hiddleston's role was brief, the film went on to become Allen's highest-grossing film and win an Oscar for Best Original Screenplay.
He has trouble making anything but Loki stick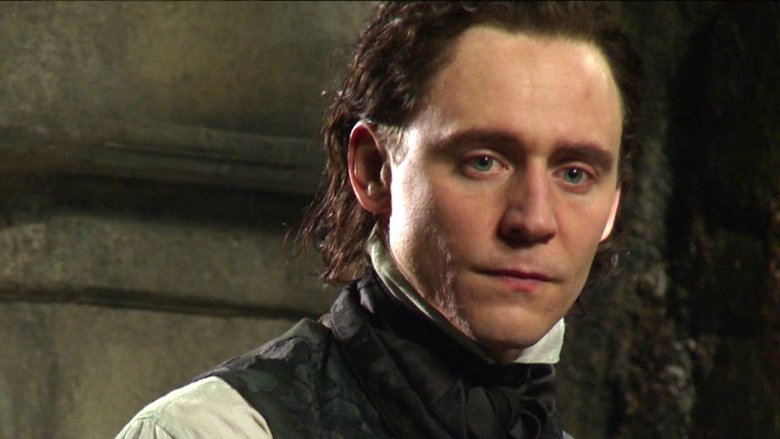 While Loki has become a fan favorite among Marvel moviegoers, Hiddleston has had a tough time finding projects outside the Avengers world that connect with critics and audiences. In 2015, Crimson Peak flopped at the box office, earning just $31 million off a $55 million budget. The following year, Hiddleston failed to capitalize on advance Oscar buzz when I Saw the Light, in which he played country legend Hank Williams, bombed with both audiences and especially critics. 
To be fair: Kong: Skull Island grossed just under $168 million at the box office in early March 2017, and there have been talks already of writing a sequel. Still, that wasn't enough to capitalize on the film's $185 million budget, forcing its (admittedly impressive) overseas performance to do much of the heavy lifting.
His relationship with Taylor Swift may have ruined him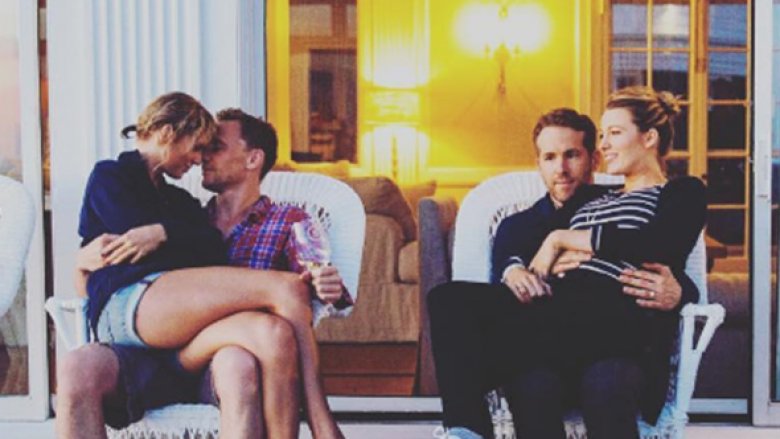 As Hiddleston is likely learning now, not all publicity can be good publicity. Case in point: his disastrous three-month relationship with Taylor Swift, which prompted accusations of a PR stunt as soon as it began. Indeed, throughout the summer of 2016, people were subjected to Hiddleston and Swift's (dubbled "Hiddleswift") whirlwind of a relationship, which involved meeting each other's parents, traveling around the world and, perhaps most infamously, a doomed Fourth of July vacation in which Hiddleston was photographed wearing a tank top that read "I [Heart] T.S."
During all of this, Swift was also dealing with bad press from her very-recent breakup from Calvin Harris, as well as her longstanding feud with Kanye West, and by the time Swift and Hiddleston split in September, pretty much nobody wanted to hear about either one of them ever again.
Of course, that hasn't stopped Hiddleston from trying to defend his actions. "It was a joke among friends," he said of the ill-fated tank top in a 2017 interview with GQ, adding later, "I just, I was surprised. I was just surprised that it got so much attention. The tank top became an emblem of this thing." GQ went on to write that the press fallout from his breakup was so intense that his family began to worry about him.
He will not be James Bond, but it's not because he doesn't want to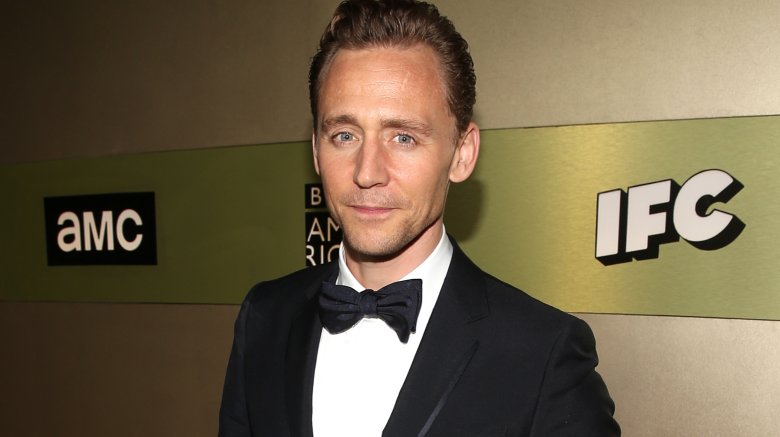 Getty Images
Whenever a handsome British actor finds success in Hollywood, people begin to wonder: will he become the next to play James Bond? Naturally, those rumors have followed Hiddleston for some time, especially after Daniel Craig begin hinting rather bluntly that he was sick of playing the iconic screen character.
Still, despite his good looks and talent, it looks like Hiddleston won't be taking the reigns from Craig anytime soon, not if Bond producer Barbara Broccoli has anything to do with it. "Barbara Broccoli doesn't like Tom Hiddleston, he's a bit too smug and not tough enough to play James Bond," a source told Page Six in April 2017.
Of course, that same report said that Broccoli had basically persuaded Craig to film one more Bond movie, anyway. In which case, Hiddleston may want to use the time to work on his image.
There isn't a lot in the hopper for him right now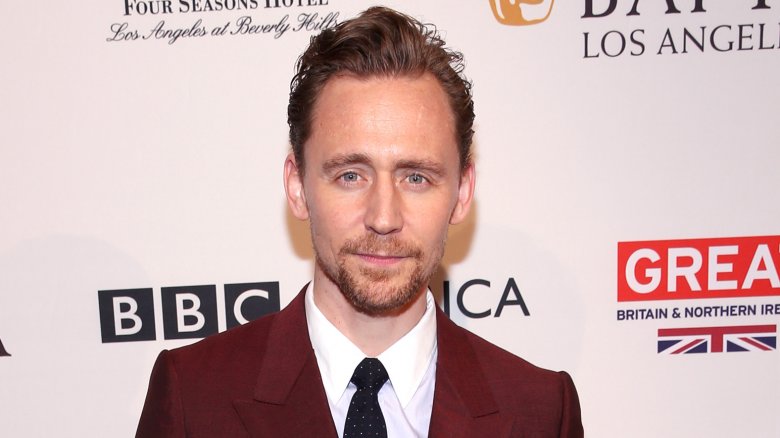 Getty Images
Given the success of the Thor movies specifically and the Marvel Cinematic Universe in general, and his recent Golden Globe win and Emmy nomination for The Night Manager, you'd think that Hiddleston would have about 50 movies in various stages of production. But nope, one look at his IMDb page (as of May 2018) shows he's got exactly zero upcoming gigs. The only thing Hiddleston might be attached to is a reported sequel to The Night Manager that's very early in its development. His most recent projects include Thor: Ragnarok, Avengers: Infinity War, and Early Man – an animated project from the makers of the Wallace and Gromit films. 
Compare that to the IMDb page (as of May 2018) of a similar British actor of a similar age and fame level, like, say, Benedict Cumberbatch. That chap has a jaw-dropping nine projects in the works, as well as recent Marvel movies and the miniseries Patrick Melrose. Whether by choice or chance, Hiddleston isn't keeping up.
Better villains came along and eclipsed him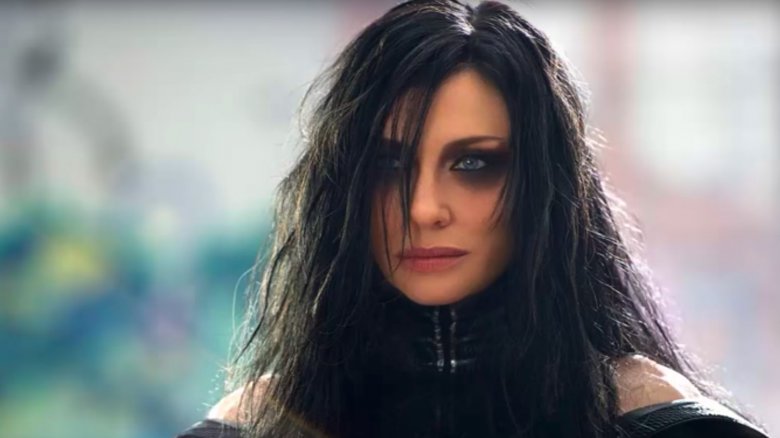 Between Cate Blanchett as Hela in Thor: Ragnarok and Josh Brolin as the shockingly ruthless Thanos in Avengers: Infinity War, Tom Hiddleston's Loki isn't so fearsome anymore. Screenwriter Joss Whedon stripped his character of any subtle intrigue, and with Marvel's inability to keep characters dead, he's yet to do anything in the role that would make him memorable, let alone someone to fear — at least not on the level of his successors. 
In the case of Hela, she's the Goddess of Death and can summon an army of the dead to help defend her interests. Since she's played by two-time Oscar winner Cate Blanchett, she likely going to be a force for the ages, and Hiddleston's portrayal of a roguish Loki may not stand a chance at looking tough next to her. As for Thanos, well, we don't want to spoil Infinity War, but he's probably the most heartless super-villain in comic book movie history.
As for Loki, depending on how the Infinity War films finish, it's possible the character will be a non-issue — or even non-entity — in future films. Sorry, Tom.
He seems a bit out of touch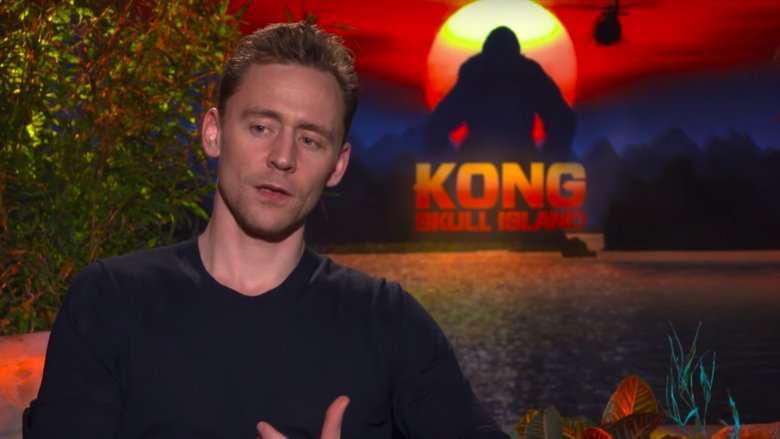 YouTube
Hiddleston's suave and posh British demeanor might make him perfect for Loki; but in real life, he often comes across as either too earnest or out of touch with the rest of the world — the kind of person who might go to prep school with a member of the royal family and then try to claim it wasn't all that posh. (Yep, that happened.) Take his profile for GQ, during which the author flatly described him as "uncool." 
"His vulnerability, his enthusiasm, his Bolognese, these are not trademarks of a dashing movie star. And yet here he is, a sweet-natured bookworm trapped in the second act of a movie where the overlooked geek has been given the face and body of the only man who should ever be allowed to wear a suit," the author wrote, adding later, "Tom Hiddleston's sincerity and eagerness to engage, to connect, go from making a confounding first impression to a genuinely winning second one."
Of course, nowhere was this on display more than during his speech at the 2017 Golden Globes, when he gave an awkward, rambling and tone-deaf anecdote about meeting doctors and nurses in Africa who had binge-watched The Night Manager. The speech baffled both audience members and the internet, prompting Hiddleston to issue a public apology just hours later. It was an awkward moment, for sure, and unlikely to win over fans who already have to shell out way too much money to go to the movies.