Olivia Wilde Discusses Her Relationship With Harry Styles For The First Time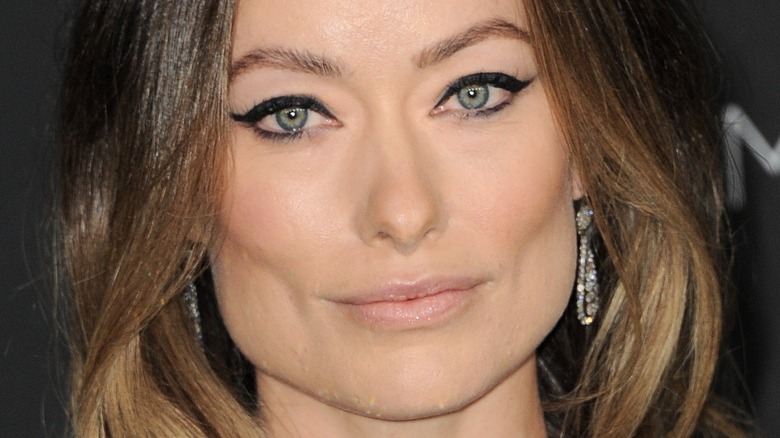 Tinseltown/Shutterstock
After being engaged for seven years, and having two children together, Olivia Wilde and Jason Sudeikis called it quits in September 2020. The split of two A-listers was enough to make headlines, but fans and media became very intrigued when Wilde was romantically linked to Harry Styles. The two met when Styles was cast in Wilde's movie "Don't Worry Darling," where they sparked a secretive on-set romance. "They were very careful about it and even sleuthy at times, although the small group of people who were on set with them every day eventually figured it out," a source told Us Weekly in January. By February, the director was spotted moving some of her belongings out of the home she previously shared with Sudiekis and into her new beau's place, per Page Six.
Wilde and Styles had worked hard to keep their relationship under wraps, and although they were spotted in public, they did not make their relationship publicly official. In July, the pair was seen enjoying time on a yacht together while they vacationed in Italy, per Page Six. It appeared their romance potentially had long-term legs. "It's obvious that this was not a rebound or a short fling," an insider told Entertainment Tonight in July. Although discretion was paramount. "They're pretty low key and have enjoyed being somewhat out of the public eye," the source added.
Almost a year after rumors surfaced that the two were dating, Wilde finally weighed in on her relationship with Styles.
Olivia Wilde feels 'happier' and 'healthier' than ever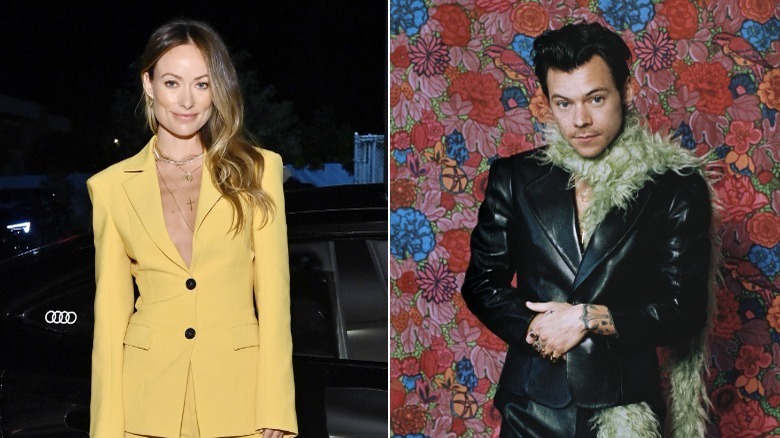 Stefanie Keenan, Anthony Pham/Getty Images
Olivia Wilde admitted she read some of the media coverage about her relationship with Harry Styles, and at times, almost felt compelled to respond. "It's obviously really tempting to correct a false narrative," she revealed in a cover story for Vogue released December 9. The "Booksmart" director has fought the urge to reply, and instead focused on her personal life. "But I think what you realize is that when you're really happy, it doesn't matter what strangers think about you. All that matters to you is what's real, and what you love, and who you love," she told the publication.
During the interview with Vogue, Wilde opened up, but did not refer to Styles by name and instead referred to a good "friend." Without directly naming Styles, the "O.C." alum mentioned how happy she was. "I'm happier than I've ever been. And I'm healthier than I've ever been, and it's just wonderful to feel that," she told the outlet.
A month earlier, in November, the "Watermelon Sugar" singer discussed the importance of separating his love life and career. "I've always tried to compartmentalise my personal life and my working life," Styles told Dazed for a feature story. While Styles tries to keep the two separate, Wilde and her two kids were spotted at a concert of his in November. They were joined by Styles' mom, who was seen dancing with Wilde's kids as the singer performed, per Us Weekly.