The Tragic Story Of Lily Rabe's Heartbreaking Loss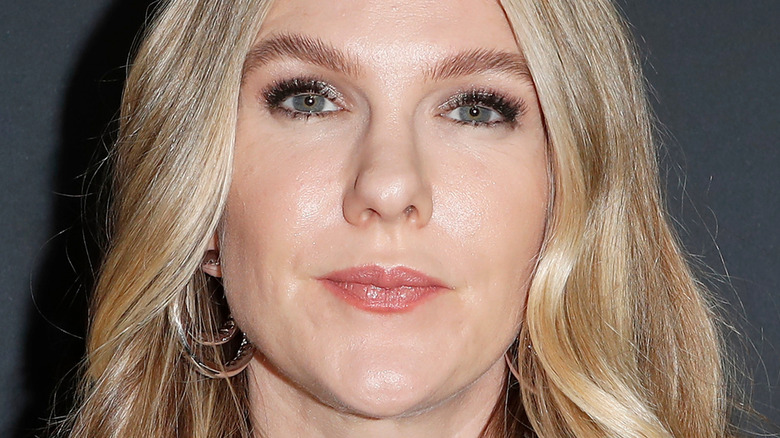 Kathy Hutchins/Shutterstock
Lily Rabe has shown audiences her major acting talents on "American Horror Story" over the past decade. The actor, who has embodied many freaky TV roles on "AHS" over the years, has also starred in films including "Miss Stevens" and "Vice," per IMDb. Rabe's acting credits don't stop at film, as the star also has an impressive rap sheet for stage roles on Broadway.
Rabe's knack for the performance runs in her family. Her mother, Jill Clayburgh, had an extensive background in theater and starred as the female lead in many films from the 1970s and 1980s, including "Starting Over," "It's My Turn," and "An Unmarried Women," which earned her an Academy Award nomination, People reports. According to the outlet, Clayburgh was also a TV star like her daughter, starring in an ongoing role in the series "Ally McBeal." Rabe's father, David Rabe, is also experienced in the biz as an acclaimed playwright. David has added hardware to the family trophy case with his Tony Award win for his 1972 play "Sticks and Stones," according to Internet Broadway Database.
Although the career accomplishments in the Rabe camp of artists are many, that doesn't exempt the stars from the tragedies everyday people face. The "American Horror Story" star suffered a heartbreaking loss in her famous family more than 10 years ago.
Lily Rabe lost her mother to leukemia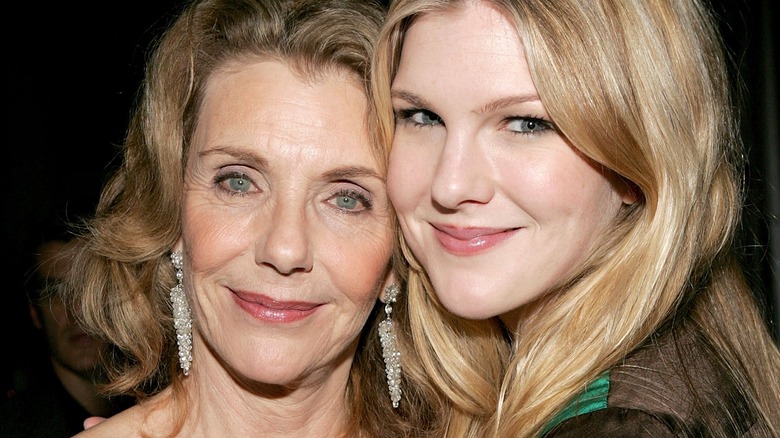 Paul Hawthorne/Getty Images
Lily Rabe's mother Jill Clayburgh died after living with chronic lymphocytic leukemia for 21 years, ABC News reported. Despite her acclaim, Clayburgh kept her experience with her illness mostly private. According to the outlet, Clayburgh passed away at age 66 on November 5, 2010 surrounded by her loved ones in her Connecticut family home. Clayburgh was survived by her daughter, her husband David Rabe, son Michael Rabe, and stepson Jason Rabe.
Clayburgh's tragic death was considered a loss for many in the Hollywood and Broadway communities. The Guardian reflected on Clayburgh's star-power and legacy following her death, calling the actor "one of the brightest female stars of the 1970s" and an "independent-minded, intelligent performer who refused to be pigeonholed."
Clayburgh's husband shared that the Oscar-nominated actor dealt with her fatal illness courageously, quietly, and privately, per the Los Angeles Times. The outlet reported that David said Clayburgh conducted herself with enormous grace through her illness "and made it into an opportunity for her children to grow and be human."
Lily Rabe took time to be with her mother before she died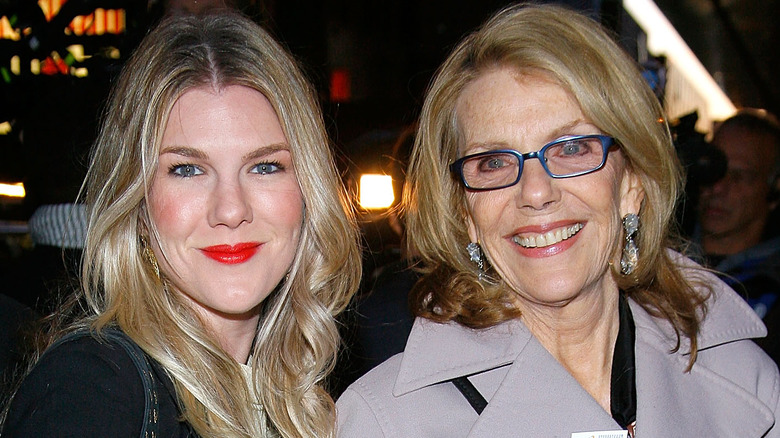 Andy Kropa/Getty Images
Lily Rabe stepped away from her leading role in the Broadway show "The Merchant of Venice" for a short period of time before her mother's death, leading to a delay in the show's official opening, per the New York Daily News. According to the outlet, Rabe put her starring role opposite Al Pacino in the Shakespearean play on hold briefly to be with her family. After her period of bereavement, Rabe returned to the stage the day after her mother's passing to put on a "sublime" performance in the Broadway show (per TheaterMania).
Rabe shared with The New York Times she felt extremely grateful for the time she spent with her family members leading up to Clayburgh's death. "I think the experience of those two weeks is something we're all going to be processing our whole lives," Rabe told the outlet. "I didn't know that I could feel closer to my brothers, or to my father, or even to my mother."