The Truth About Arielle Vandenberg And Matt Cutshall's Relationship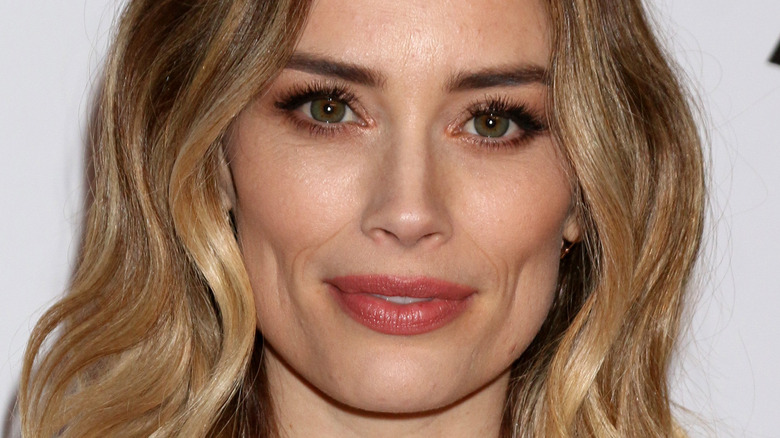 Kathy Hutchins/Shutterstock
Since 2019, Arielle Vandenberg has hosted the smash-hit U.S. adaptation of the dating show, "Love Island." On nabbing the amazing gig, Vandenberg gushed to Parade, "It was such an exciting time. I knew of 'Love Island' before I auditioned. So when I heard it was coming here, I was like, 'Oh, yes!'" Now with the increased popularity of the U.S. series, fans have begun to wonder more about Vandenberg's life, including the romantic side.
As it turns out, Vandenberg is currently engaged to social media comedian and musician, Matt Cutshall. She announced their engagement in an Instagram post in September 2019, flaunting the rock on her finger to her over 1.4 million followers. Although COVID-19 delayed the couple from tying the knot, their relationship seems to only grow stronger. In an exclusive interview with Pop Culture in 2020, Vandenberg gushed about their relationship being "really special" and a source of great happiness. But there was a time where the public wasn't sure what was going on with their relationship.
When did Arielle Vandenberg's relationship start?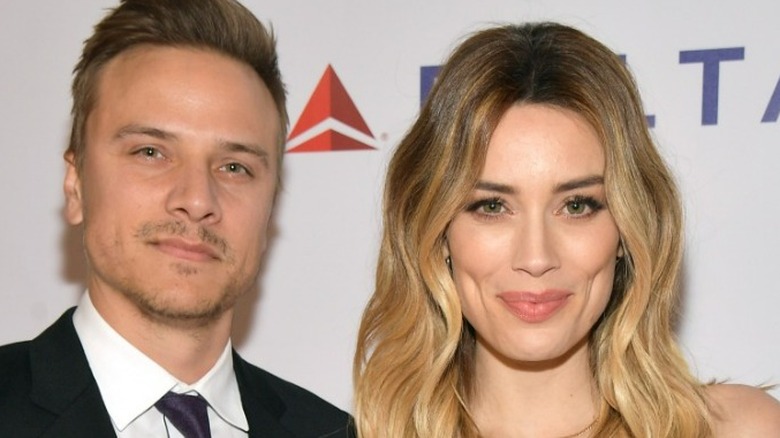 Matt Winkelmeyer/Getty Images
In 2013, the social media app, Vine, blew up for its innovative use of only 6-second long videos. Both Arielle Vandenberg and Matt Cutshall quickly gained followings for their comedic skits, and they often collaborated together. So it was only natural rumors soon surfaced about a potential romance. According to CNN, The Vine app ended up shutting down in January of 2017, so audiences no longer had the app to keep up with Vandenberg and Cutshall's funny antics.
The BFFs-turned-lovers then confirmed the relationship in a 2017 Instagram post. Vandenberg had previously dated other well-known celebrities like Adam Levine of Maroon 5 before she settled down with Cutshall, so she's no stranger to high-profile romances. 
Luckily for their adoring fans, the couple has continued their collab off of Vine, producing a comedic conversational podcast, called "Riled Up with Arielle & Matt." Vandenberg also frequently features her fiancé in her TikTok videos. However, their relationship doesn't completely revolve around work. Vandenberg described her ideal date night during an interview with Celeb Secrets, sharing, "Actually chilling together and watching TV. We don't get to do it that often because we're so busy, but it's nice to just chill with each other. And not be like always on camera."
Arielle Vandenberg's relationship isn't her only focus
While Arielle Vandenberg and Matt Cutshall have been planning their upcoming nuptials, Vandenberg's schedule has been stacked with new projects. Most notably, Vandenberg will once again be hosting the fourth season of "Love Island USA," and it's possible the international sensation will return to television screens in spring 2022. Outside of "Love Island," Vandenberg's IMDb credits reveal she has been acting since 2016 and has appeared in guest roles on shows such as "CSI," "Bones," and "Greek." Vandenberg is also the creator of a cruelty-free, organic, and vegan line of lip balm called Rel Beauty.
As for Cutshall, he dabbles in hosting, acting, and creating videos for his comedic Emo's Not Dead series. The venture also sells merch like hoodies and t-shirts.
With the couple being so preoccupied, who knows when they will tie the knot. But one thing is for certain — Vandenberg and Cutshall are in it to win it. "You're my soul mate and give me so much support!!" Vandenberg gushed on Instagram in July. "I can't wait to marry you!!!!"