Jay Z Misses Songwriters Hall Of Fame Induction Ceremony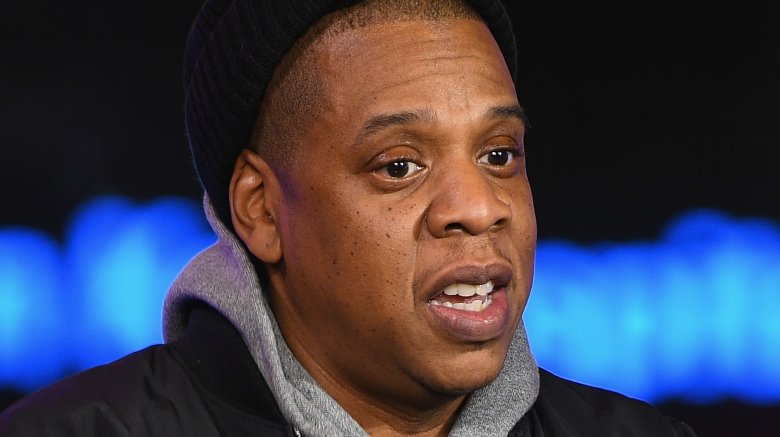 Getty Images
Jay Z backed out of a recent appearance on June 15, 2017, despite being set to receive a major honor. 
The superstar was supposed to attend the 48th Annual Songwriters Hall Of Fame Induction and Awards Gala in New York City, but instead skipped out, according to E! News. Jay Z was to receive the honor of being the first rapper inducted into the Songwriters Hall of Fame.
However, while he couldn't be there, he did post a speech of sorts on Twitter. "Thank you to all the people that have inspired me," he began, before listing the names of over 50 rappers.
"Okay I'm done. I'm deleting this app in the morning. S*** is impossible to get right," the 47-year-old tweeted, adding, "I promise I'm not drunk."
Jay Z also shared a video from former President Barack Obama, who gave a shout out to all of this year's inductees. "I'd like to think Mr. Carter and I understand each other," Obama stated. "Nobody who met us as younger men would have expected us to be where we are today. And so we try to prop open those doors of opportunities, so that it's a little easier for those who come up behind us to succeed as well."
Here's what the dropbox link @S_C_ posted.
(My President) Obama inducting Jay into the Songwriters Hall of Fame pic.twitter.com/BVY7nVyDtz

— New Life (@LordBalvin) June 16, 2017
Some fans believe that Jay Z missed the ceremony because his wife, Beyoncé, is in labor. And it certainly seems likely. E! News notes that Jay Z was spotted with his daughter Blue Ivy Carter at a Los Angeles hospital the same day he was supposed to be in New York City. A few days earlier, rumors first started swirling regarding the arrival of Jay Z and Beyoncé's twins, after the singer reportedly shut down an entire floor of UCLA hospital.
Hopefully, Jay Z will release news about his growing family soon!