Ben Affleck Confirms What We Suspected All Along About His Romance With Jennifer Lopez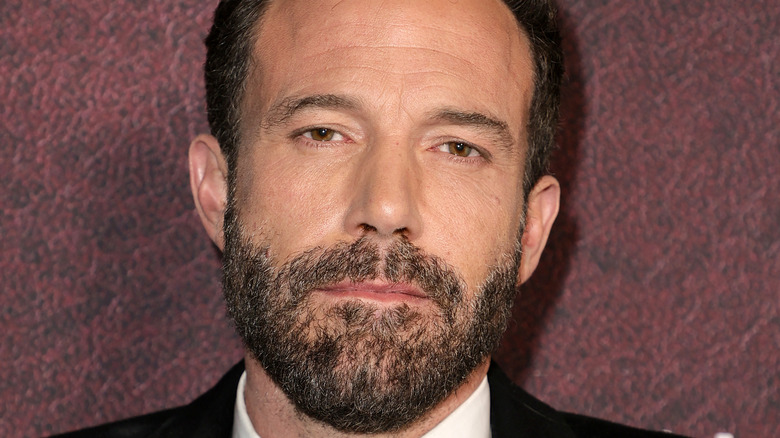 Kevin Winter/Getty Images
It's been quite the year for A-list celebrity Ben Affleck.
Ben Affleck first made headlines in January of 2020 when it was confirmed that he and actor Ana De Armas had split. Per Daily Mail, shortly after the news made headlines, Ben was spotted dragging a super-sized cut out of his former flame to the garbage cans in front of his home. Out with the old, in with the... older? Yep, that's right. Fast forward to April when rumors spread like wildfire that Affleck was officially in the business of recycling — recycling former girlfriends, that is. Enter: Bennifer 2.0. 
By September, however, there was simply no denying it. Ben and Jen (Lopez) were back! "I am in awe of what Jennifer's effect on the world is," Affleck told Adweek (via People) in September — the couple's very first interview since getting back together. "At most, as an artist, I can make movies that move people. Jennifer has inspired a massive group of people to feel they have a seat at the table in this country. That is an effect few people throughout history have had, one I will never know and one I can only stand by and admire with respect," he continued.
Ben Affleck was hesitant to rekindle his romance with Jennifer Lopez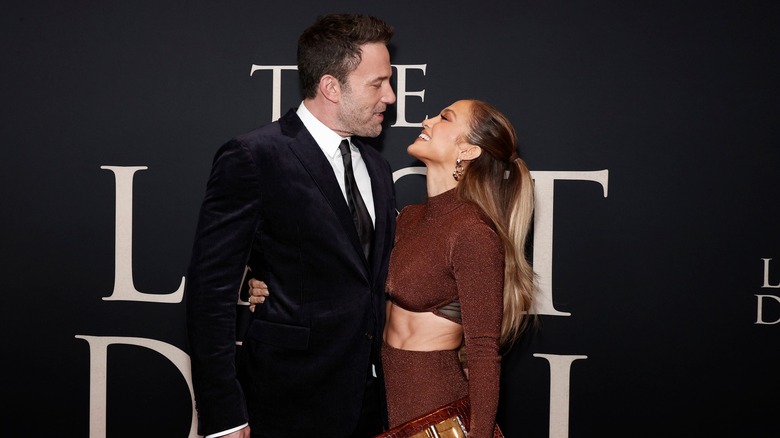 Arturo Holmes/Getty Images
To many outsiders looking in, Ben Affleck's decision to rekindle a romance with Jennifer Lopez was simply a no-brainer. As it turns out, however, nothing could be further from the truth.
While making the press rounds promoting his new movie, "The Tender Bar," Affleck spoke candidly during an appearance on "The Howard Stern Show" about his decision to dive back into the deep end with Lopez.  "It crossed my mind for sure. My responsibility to my children is the highest responsibility. I don't want to do anything that is painful or destructive to them if I can help it," Affleck told host Howard Stern (via Daily Mail) when asked whether or not he had any misgivings about the relationship. "My life affects them. Me and their mom are celebrities. That is hard. That is a cross to bear," he continued.
Unfortunately, Affleck is all too familiar with the pressures that come with celebrity coupledom. Following his split from his ex-wife and mother of his three children, Jennifer Garner, Affleck became the subject of tabloid fodder for months. "The truth was we took our time, we made the decision, we grew apart," he explained about the demise of their union. "We had a marriage that didn't work. We tried because we had kids. We did not want it to be the model of marriage for the kids. We did our best."