Jada Pinkett Smith Calls Tupac Shakur Biopic 'Deeply Hurtful'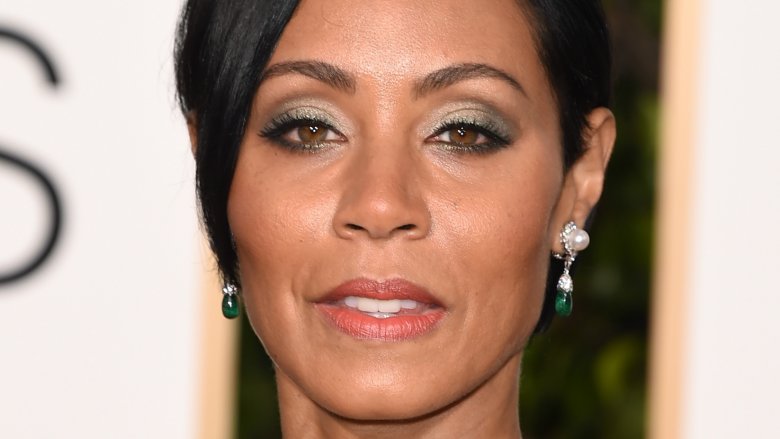 Getty Images
The Gotham actress is not happy with the recent film about Tupac Shakur's life. 
Jada Pinkett Smith tweeted out her frustration with the biopic, entitled All Eyez on Me, on June 16, 2017, citing multiple inaccuracies in the movie. "Forgive me... my relationship to Pac is too precious to me for the scenes in All Eyez On Me to stand as truth," she tweeted.
Smith knew the late rapper well. She and Shakur, who was killed in a drive-by shooting in 1996, were good friends back in the day, having gone to Baltimore School for the Arts together, E! News notes.
All Eyez on Me has been promoted as the "untold story" of Shakur, following his life from New York City to Los Angeles. But apparently, the film may not be all that truthful. At least, not according to Smith.
She's criticized several scenes in the film, including one in which Shakur reads a poem to her, or rather, the actress that plays her, before leaving to start his music career on the west coast. "Pac never read me that poem. I didn't know that poem existed until it was printed in his book," she shared on Twitter, adding, "Pac never said goodbye to me before leaving for LA. He had to leave abruptly and it wasn't to pursue his career."
Smith also added that she'd never been to any of Shakur's shows, so any scenes depicting the two of them backstage together are, allegedly, completely fabricated.
"The reimagining of my relationship to Pac has been deeply hurtful," Smith, 45, tweeted.
However, while she may not be happy with the movie itself, she had nothing but wonderful things to say about the actors in the film, Demetrius Shipp Jr. and Kat Graham. "To @KatGraham and @Dshippjr this is no fault of yours. Thank you for bringing so much heart and spirit to your roles," she noted. "You both did a beautiful job with what you were given. Thank you both."
It turns out that Smith's not the only one unhappy with the biopic. Rapper 50 Cent also panned the movie, calling it "Trash." "I watched the 2 PAC film, that was some bulls***," he wrote on Instagram. "Catch that s*** on a fire stick."
As of Friday, June 16, 2017—what would have been Shakur's 46th birthday—All Eyez on Me had a 28% rating on Rotten Tomatoes. Yikes.