Josh Peck Marries Longtime Girlfriend Paige O'Brien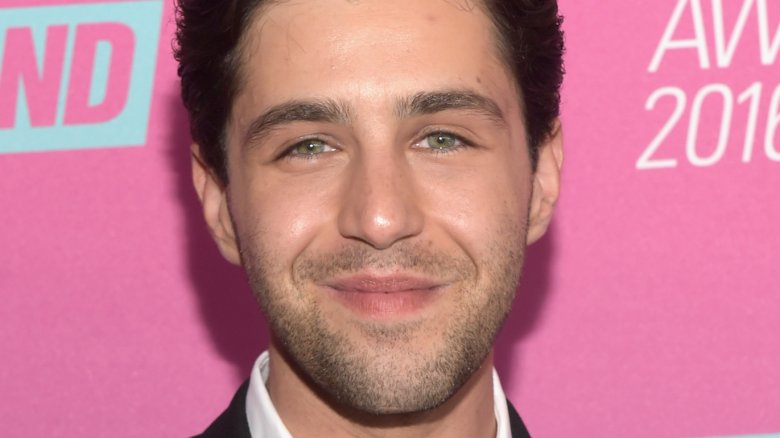 Getty Images
The Drake and Josh star has gotten hitched! 
According to E! News, Josh Peck married his longtime sweetheart Paige O'Brien in a ceremony in Malibu on Saturday, June 17, 2017. In addition to his family and friends, there was also a famous face or two at the wedding. His Grandfathered co-star John Stamos, who played his dad on the series, arrived with his girlfriend Caitlin McHugh. The real life mother of his TV child, played by twins Layla and Emelia Golfieri, also attended.
Unfortunately, the 30-year-old's former Nickelodeon co-star Drake Bell was not at Peck's wedding, and it sounds like he may not have been invited. The day after Peck's wedding, Bell tweeted (via the NY Daily News), "When you're not invited to the wedding the message is clear...."
"Loyalty is key," Bell went on. "ALWAYS remember where you came from."
His tweets have since been deleted. Guess there was a falling out between the two?
While there may be some bad blood between the TV stars, we doubt Peck was affected by Bell's words. Having just gotten married to the love of his life, we'd say that Peck is probably still over the moon.
Peck and O'Brien first announced their engagement on social media on June 20, 2016, with O'Brien sharing a sweet photo of the two—and her gorgeous ring—on Instagram.
Peck hinted to his followers that his wedding was around the corner earlier this month, posting a photo of himself in a tux. "What do you guys think of this look? Getting ready for a big night coming up, plus I'll be able to wear this when I eventually become a waiter," he joked on Instagram.
Congratulations to the happy couple!