Paris Jackson Lands First Vogue Cover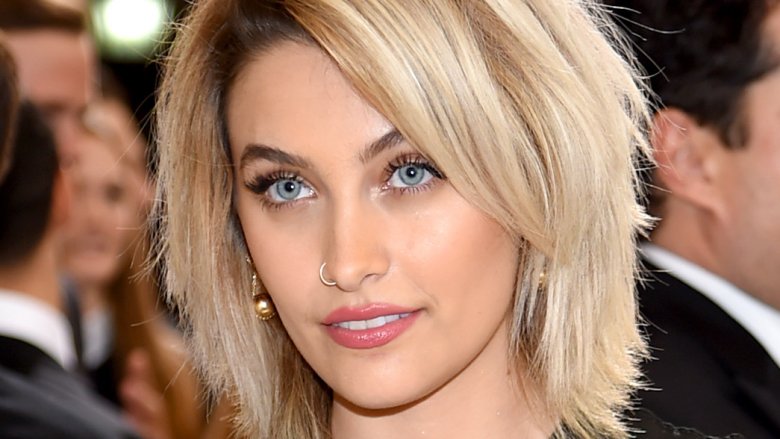 Getty Images
In case you didn't know, 2017 is the year of Paris Jackson. 
After signing with IMG Models in early March, snagging a role in her first feature film in May, and becoming the face of Calvin Klein that same month, the 19-year-old has now landed her very first Vogue cover.  
Appearing on the front of Vogue Australia's July 2017 issue, Jackson, photographed by Patrick Demarchelier, shows off her many tattoos in a gorgeous blue Prada number. And, in true Jackson fashion, her interview is anything but conventional. The entire interview occurs not in person, not over the phone, but through text messages. Editor-in-chief Edwina McCann admitted that this interview method was "something we have never before agreed to at Vogue," E! News notes. However, she added, it "seemed appropriate for someone of her generation."
In the interview, Jackson opens up about her many passions, though, she said, she's most interested in fashion. "I have so many causes that are dear to my heart and fighting for the people, I feel, is my duty," Jackson said (via E! News). "But right now since I'm doing the fashion thing, a huge focus—well, mostly what I'm putting a lot of effort into—is making sure my own personal creativity shows through whatever I'm doing while I'm working."
She also explains how she'd like to influence the world of fashion, especially now that she's a role model. "I really want to leave a positive imprint in the fashion world, mostly regarding the media and the stereotypical beauty standard that is blasted all over every magazine you see, every article that pops up on your phone screen, every billboard you see while you're driving down the street," she told the magazine. "I already have many young girls looking up to me and I want to be something their parents are OK with them looking up to."
The July 2017 issue of Vogue Australia goes on sale on June 26, 2017.