Prince Harry Finally Opens Up About His Grandparents' Romance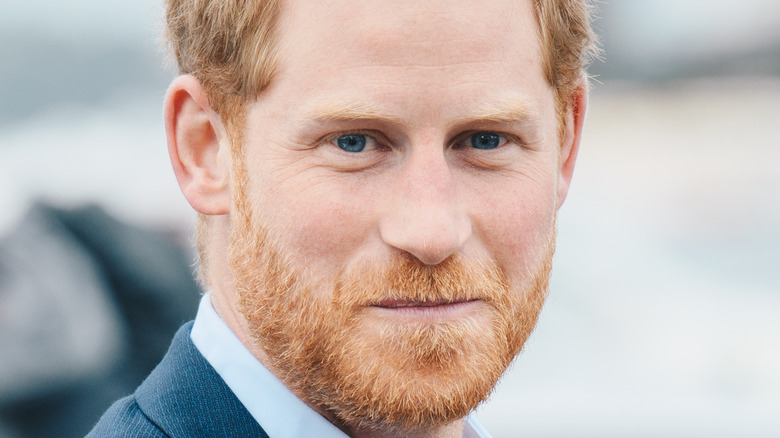 Shaun Jeffers/Shutterstock
Prince Harry has found a happy ending of his own, marrying actor Meghan Markle in 2018 and choosing to raise their family in California. However, his inspiration for finding love came not through his parents, Prince Charles and the late Princess Diana (whose rocky relationship infamously played out in the tabloids) but one generation back: his grandparents, Queen Elizabeth and the late Prince Philip. Although Harry has since chosen to step back from royal duties, he still has positive memories of seeing the way they interacted and loved one another.
Queen Elizabeth married Prince Philip back in 1947, when she was 21, according to Town & Country. Interestingly enough, Philip — who was actually born in Greece and was a part of the Greek/Danish royal family — gave up his titles to adapt into British life when he tied the knot with Elizabeth. (She would become queen a few years later, in 1952.) Sadly, after 73 years of marriage, Philip died in April at the age of 99. But Elizabeth — along with her grandson Harry, who recently opened up about them — still have very fond memories of the relationship that withstood time.
Prince Harry found his grandparents' relationship 'adorable'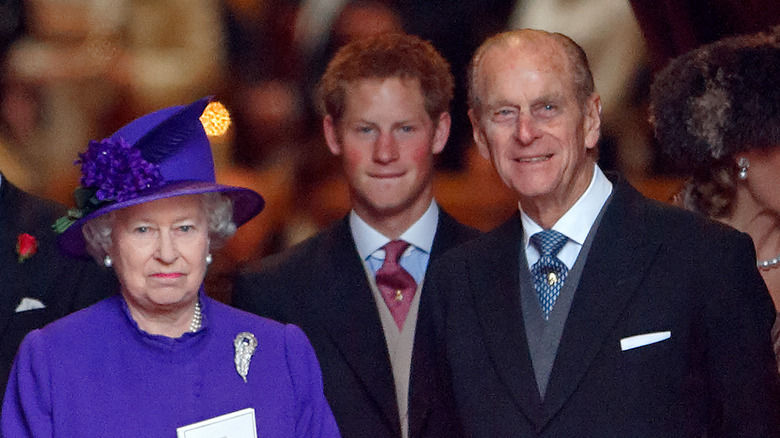 Max Mumby/indigo/Getty Images
During a new documentary about Prince Philip airing on streaming platform Discovery+, according to Today, his grandson Prince Harry makes an appearance. In the scene of "Prince Philip: The Royal Family Remembers," Harry speaks about the duke and Queen Elizabeth's relationship in very high regard.
"From my grandmother's perspective, to have someone like that on your shoulder for 73 years of marriage doesn't get better than that," Harry said. "The places that these two traveled, the things that they saw and the experiences that they went through, that is an incredible bond between two people."
He continued, "The two of them together, were just the most adorable couple. I don't know if anyone's ever described them as adorable," he joked, "but to me, knowing the cheekiness of him and knowing that behind what the world sees, you have two individuals who were very much in love and both who, at a very young age, dedicated their life to service."
Over the decades of their marriage, Elizabeth has spoken just as fondly of her life with Philip. "He has, quite simply, been my strength and stay all these years," she famously said in a speech marking the celebration of their 50-year wedding anniversary in 1997.