Fans Can't Get Over How Young This Charlie's Angels Star Looks Today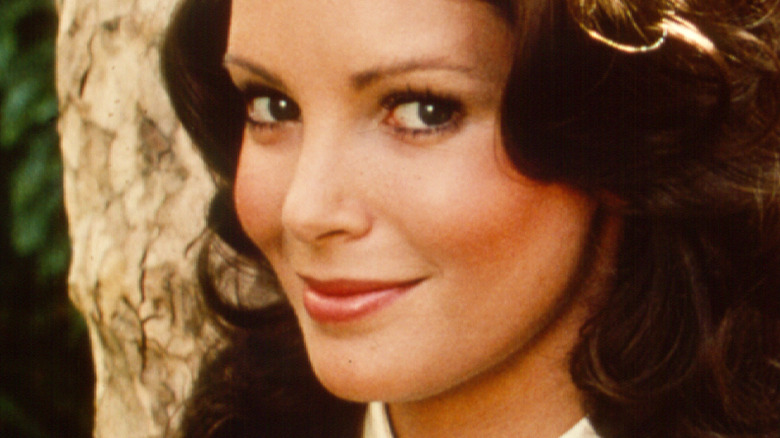 Michael Ochs Archives/Getty Images
The iconic television series "Charlie's Angels" only aired for five seasons, but the "angels" were never really forgotten by fans. The show aired from 1976 to 1981, per IMDb, and made superstars out of Farrah Fawcett, Jaclyn Smith, and Kate Jackson. And a December 15 Instagram post from one of those "Charlie's Angels" stars reveals she seemingly hasn't aged a bit since starring in the long-gone Aaron Spelling series.
As for Smith, she was the only original angel who made it to the end of the series. "Each of our characters had their own unique personality, yet the show was all very cohesive — it just worked," she gushed to Closer Weekly about the series. "We really were all good friends and that showed on the screen."
After the show ended, Smith continued to act, and as her website detailed, she went on to develop lines of apparel, home goods, skincare, and even wall coverings. Some might say her busy slate of projects kept her looking young, which certainly appeared to be the case, judging by that buzzworthy social media post she shared.
Jaclyn Smith looks flawless in a family snapshot
On December 15, Jaclyn Smith shared a stunning snapshot on her Instagram page. The "Charlie's Angels" star posed with her son, Gaston Richmond, and simply captioned the shot "My Son-Shine!" Smith's followers had plenty to say about the sweet photo, and many commented on how handsome Richmond was. A few even referenced remembering when he was born. As smitten as many were by Smith's son, her ability to age flawlessly did not go unnoticed though. "Getting better with age, beautiful," wrote one fan of the 76-year-old. "Why you still look like Kelly Garrett? Not one time did you age Ms Smith?" questioned someone else. Another fan of Smith's added, "Beautiful photo. You are radiant."
In the past, Smith has credited sleep and a good skincare routine for staying healthy. She pointed out to Closer Weekly in 2014 she didn't drink or smoke, adding, "Be good to yourself! Every week, or every day, just sit and read a book or soak in the bath." When asked about aging in Hollywood, Smith joked, "My mom always told me never to talk about money, religion or politics. Maybe now I should include anti-aging!" 
Despite that cautionary mention, Smith shared her perspective on the topic. "To dwell on looks or the superficial, I don't think brings happiness." She added, "What brings me joy and peace is family," a sentiment which was certainly apparent in the sweet snapshot she shared showing her with her son.