The Truth About Emma Thompson's Son, Tindy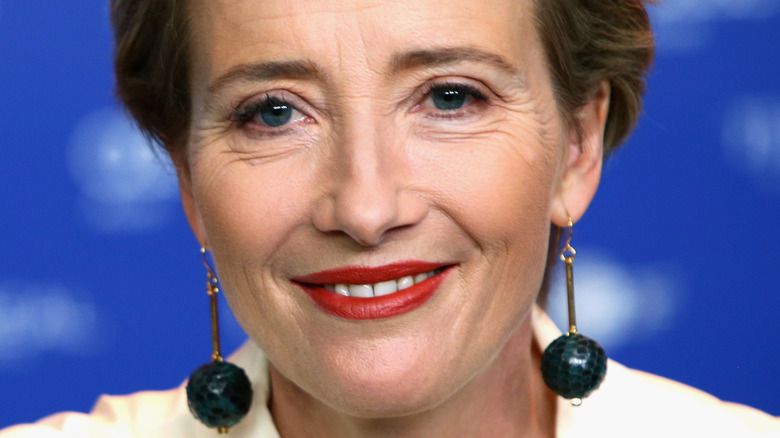 Vittorio Zunino Celotto/Getty Images
Emma Thompson places a great amount of importance on family. Losing her father and a beloved uncle at relatively young ages, Thompson saw herself having many children to compensate for the losses. "I grew up in an incredibly happy family, but it was damaged by this physical trauma," Thompson told The Guardian in a 2010 interview. It was important to Thompson to have a child, but it didn't go quite as she expected. Thompson and her husband, actor Greg Wise, whom she met on the set of the 1995 film "Sense and Sensibility," struggled to conceive. In December 1999, when Thompson was nearly 40, she and Wise welcomed a daughter, Gaia, via IVF treatment. For the next three years, she underwent several more IVF treatments in an effort to expand the family, though all were unsuccessful.
Thompson was frustrated by the experience, but it also taught her many lessons regarding the meaning of family. "Family is the centre of everything for me. But family is about connection, not necessarily about blood ties. It's about extended family — and extending family," Thompson reflected. That became crystal clear to Thompson when she met 16-year-old Tindyebwa Agaba, who is most commonly known as Tindy, in 2003. Thompson and Wise went on to "informally" adopt the Rwandan teenager, according to The Times of London.
Agaba is now a university graduate who works at the Criminal Investigation Department of the U.K. police, but he has a devastating background that reflects the hardships endured by refugees everywhere, as Thompson wrote in The Times. 
Tindy Agaba is a former boy soldier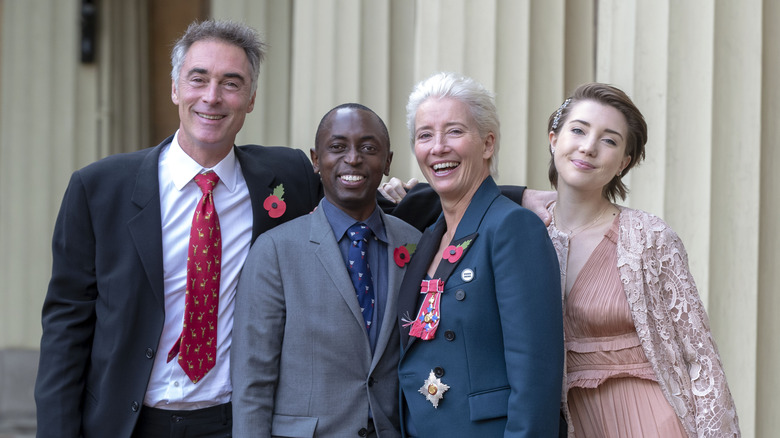 Wpa Pool/Getty Images
At 16, Tindy Agaba attended one of the holiday parties organized by the Refugee Council and hosted by Emma Thompson, she wrote in a December 14 essay for The Times. "It was at one of these parties I was fortunate enough to meet the boy who would become our son," she said. Agaba had arrived in the U.K. after fleeing Rwanda, a country that lived through one of the world's worst genocides in 1994. Agaba lost most of his family in the massacre, except his father, though he would lose him later to AIDS. 
It wouldn't be long before Agaba fell prey to violence. "I was kidnapped by Interahamwe at 13 and stayed with them for a year," Agaba said, referring to a militia group who forced him into child soldiery. Agaba escaped with the help of an aid group. Though he thought he'd end up in a neighboring country, like Tanzania, he found himself in England "sleeping rough in Trafalgar Square after I fell through the immigration net," he said. 
After learning his story, Thompson and Wise invited Agaba to spend Christmas with them, and he became a member of the family. This is when Thompson learned to see her failed IVF experience in a different light. "I couldn't have more children, and that was hard; but perhaps if I had [had more], I'd have missed out on this extra act of mothering that I've had with Tindy," she told The Guardian.