The Real Reason Olympian Usain Bolt Is Done Having Kids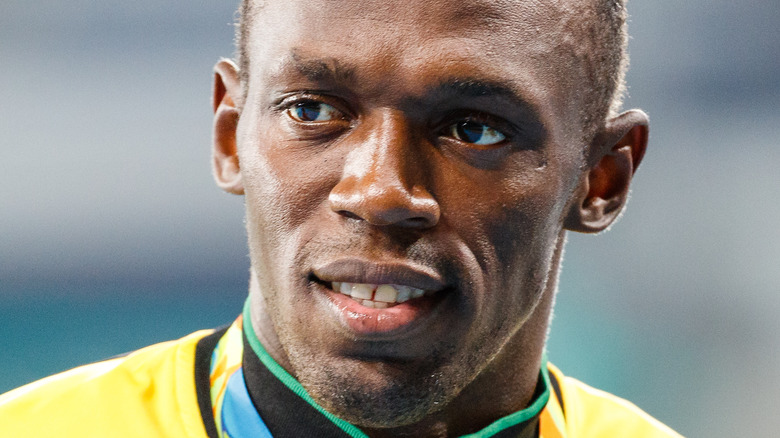 Petr Toman/Shutterstock
Having twins is always a special moment. For many parents, the news is scary, while for others it's a great blessing. The second scenario was true for Jennifer Lopez, for example, who was in her late 30s when she found out she was pregnant with twins in 2007. "I didn't have kids 'til later, so I almost thought that it wasn't going to happen for me. So I'm very aware that I was blessed with that. It could have been something different, so I don't take it for granted for one day," Lopez said on the "TODAY" show in 2017. She welcomed fraternal twins Emme and Max with ex-husband Marc Anthony in February 2008, as People reported at the time.
The same was true for Beyoncé and Jay-Z. On February 1, 2017, Beyoncé announced her second pregnancy on Instagram by sharing her iconic flower-themed photo. "We have been blessed two times over. We are incredibly grateful that our family will be growing by two, and we thank you for your well wishes," she captioned the post. Twin mom Mariah Carey sent Beyoncé a message after learning the news, who opened up to ET about her experience. "It's really hard having twins. I just mean in general, going through the physicality of having twins was really really difficult for me. I had a tough time," Carey said. Despite the physical hardships, Carey highlighted she loves raising Moroccan and Monroe. Still, there are plenty of hard times, as Usain Bolt candidly explained. 
For Usain Bolt having twins isn't 'as fun as people say'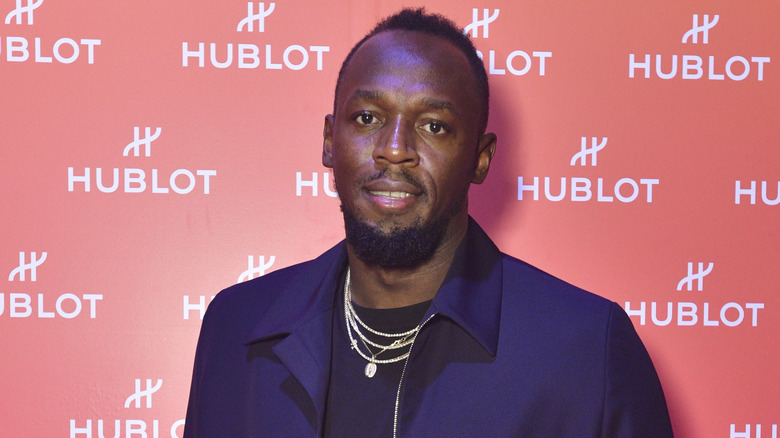 Eugene Gologursky/Getty Images
Usain Bolt is grateful for his family, but he doesn't find having twins "as fun as people say," he told the Daily Mail in a December 16 interview. "I think when they get older but when they're young, not so much. I'm looking forward to seeing them grow up," said the retired Jamaican sprinter, who welcomed twin boys, Saint Leo and Thunder, in June with longtime girlfriend Kasi Bennett, he announced on Instagram. He and Bennett also share a daughter, Olympia Lighting, who was born on May 17, 2020, as CBS Sports reported at the time. 
For the eight-time gold medalist, the main problem is lacking time to dedicate to his health and fitness, he told the Daily Mail. "Being a dad keeps me busy, but I wouldn't say fit. It keeps me busy and my hands are always full," he said, adding that he doesn't want any more children.
Throughout 2020, Bolt kept his Instagram fans updated on his fatherhood journey by sharing several posts of his bonding time with Olympia, including a snippet of the "best conversation ever" with the then-newborn. On August 21, 2020, he noted that he was having the "best birthday ever." Having Olympia during the COVID-19 lockdown helped make the experience easier, he told the Daily Mail. "I spent a lot of quality time and helping out and it was my first experience of being a dad so that was cool," he said.