Nicole Kidman Confirms What We Suspected All Along About Her Marriage To Keith Urban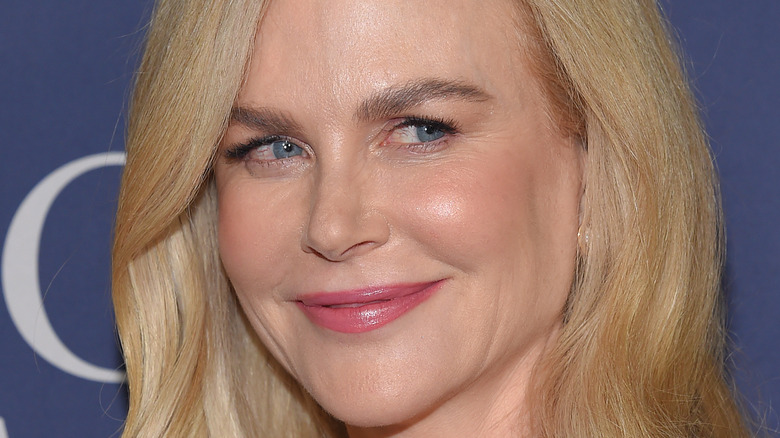 DFree/Shutterstock
Nicole Kidman and Keith Urban are among the hottest couples in Hollywood and fans love to see their sweet relationship. The pair tied the knot in 2006 and they share two daughters: Sunday Rose and Faith Margaret. Upon meeting, the couple hit things off almost immediately, and Urban recalled the time that he first met his future wife to Oprah Winfrey. "I swear to you, she glided across the room, like, floated. I don't know how she did it. ... It was out of this world," he shared, adding that Kidman wasn't there with anyone so he mustered up the courage to say hi.
Kidman has referred to Urban as the love of her life, and she even shared the moment that she knew Urban was the one. "It was my [38th] birthday, and he stood outside with gardenias at 5 a.m. on my stoop in New York," she told People. "That is when I went, 'This is the man I hope I get to marry.'" Ugh, cue the heart eyes. "I believed by that point he was the love of my life. Maybe that's because I am deeply romantic, or I'm an actress, or I have strong faith as well, but I just believed, 'Oh, okay, here he is,'" Kidman added.
Before tying the knot to Urban, Kidman was married to Tom Cruise, but their relationship ended in 2001. Kidman and Urban seem like a match made in heaven, but things are far from perfect, she says.
Nicole Kidman insists she doesn't have the model marriage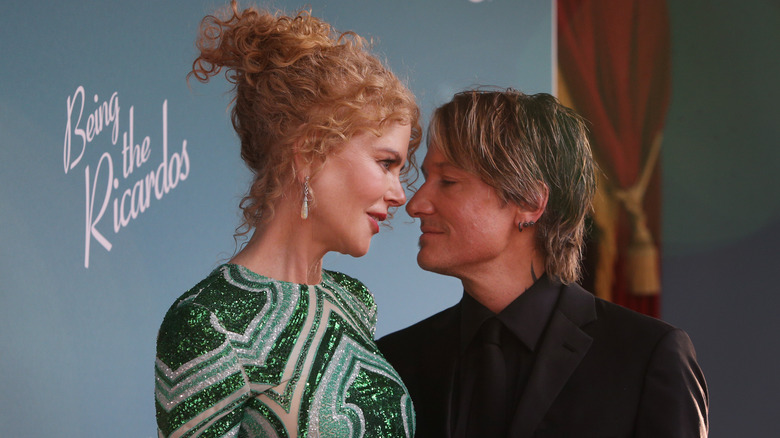 Lisa Maree Williams/Getty Images
Nicole Kidman and Keith Urban may seem to have that fairytale romance, but the actor insists that they're just like everyone else. The pair regularly gush about one another on social media and in the press, but in an interview with Australia's Today Show, (not to be confused with the one in the states with Hoda Kotb and Savannah Guthrie), Kidman opened up about her marriage to Urban after the interviewer called their relationship the "pin-up couple for making it work." Kidman brought things back down to earth, stating (via the Daily Mail) that she and the country crooner are not a "role model couple" that everyone perceives them to be. 
"We don't want to be a pin-up couple. We just want to be a couple that has a great life together," Kidman shared. She also made sure to point out that every couple is different, and she and Urban "are just very protective of our little bubble," adding that "what works for us is what works for us." In the wide-ranging interview, Kidman also opened up about making things work with their busy schedules. With Kidman shooting films, and Urban sometimes touring and attending various awards shows, they find a way. "We just work it out ourselves," she said. "We literally will sit — as most couples do — and go, 'Okay, here's the schedule. What are we going to do?'" 
Kidman also made sure to add that their priorities are each other and their two daughters.