Dolly Parton Just Shattered More Records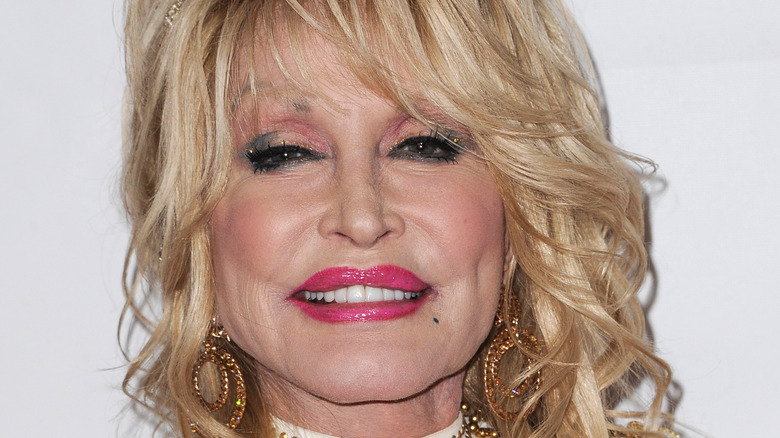 Tinseltown/Shutterstock
Dolly Parton is a living legend — and one of the world's most loved celebrities. Not to mention she's wildly talented — she's even written around 3,000 songs — a feat that not many artists can boast of, as BBC Culture noted.
In 2014, the blonde icon marked a noteworthy milestone, as she was awarded for over 100 million global album sales. "I've been so busy making records for the past several decades, I didn't realize I had racked up so many sales," she exclaimed, per Country Music News. Of course, the awards and fame are not new for Parton, but the excitement of her career has yet to wear off. "I hope to never retire and I'm up there now and I enjoy every bit of it," the singer gushed, according to Fox News. "I wake up every day with new dreams, so I feel like I'm just starting out."
Years later, Parton continues to shatter more records, and now there are three more world records to her name.
Dolly Parton breaks new Guinness World Records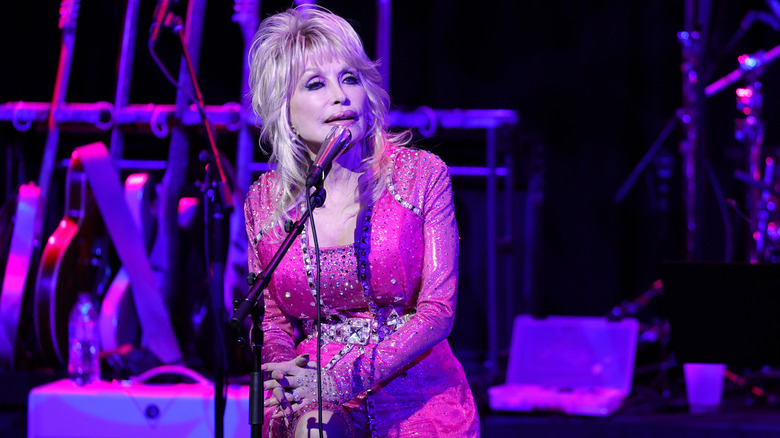 Jason Kempin/Getty Images
Dolly Parton's been consistent with breaking world records. Case in point: On December 16, the Guinness World Records presented three new certificates to the "Jolene" singer in Nashville, Tennessee. The titles are — Most decades on the US Hot Country Songs chart by a female artist (seven) and most No. 1 hits on the Billboard US Hot Country Songs chart for a female artist (25). As for the third? That's due to her breaking a past record — she now has the most hits on the US Hot Country Songs chart (109). For any country singer, this is probably a dream come true.
"This is the kind of stuff that really makes you very humble and very grateful for everything that's happened. I had no idea that I would be in the Guinness World Records this many times! I am flattered and honored," Parton revealed in an interview with Guinness World Records. "I've had a lot of people help me get here." She added, "I've loved being able to make a living in the business that I love so much. I've been so fortunate to see my dreams come true, and I just hope to continue for as long as I can. You're going to have to knock me down to stop me!"
True to her word, Parton is set to release her debut novel "Run, Rose, Run" in 2022, and she will release an album with the same name.