Are The Queen's Christmas Plans Really At Risk?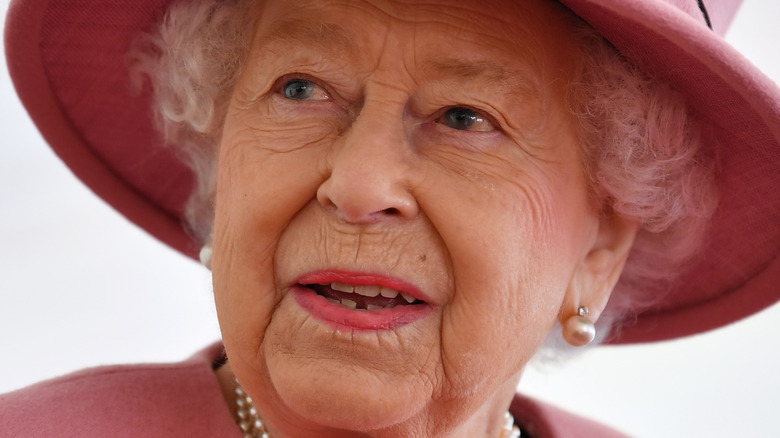 Wpa Pool/Getty Images
Queen Elizabeth's health has been a concern for several weeks now, following a trip to the hospital and her doctor's recommendation to take some time off to rest, according to Vanity Fair. Although the palace never shared the exact reason for the doctor's advice, the queen canceled a few appearances, and did her best to take it easy, according to USA Today. The queen does seem to be doing okay lately, however, and has resumed her normal schedule and routine. In November, her son, Prince Charles, gave a bit of an update on how his mom was doing. "She's all right, thank you very much," he said in response to someone who inquired about Her Majesty. "Once you get to 95, it's not quite as easy as it used to be. It's bad enough at 73," he joked, according to Today.
The queen has been fairly busy planning her annual holiday trip to Sandringham with several royal family members. They were unable to keep the tradition alive in 2020 due to the coronavirus pandemic, and the queen spent the holiday at Windsor Castle with her husband. BBC News reported that it was the very first year that the queen didn't travel to Sandringham for Christmas since the mid-1980s. And with the holiday just about a week away, there are reports that the queen's 2021 plans may be at risk. So, what's really going on?
Will Queen Elizabeth be alone on Christmas?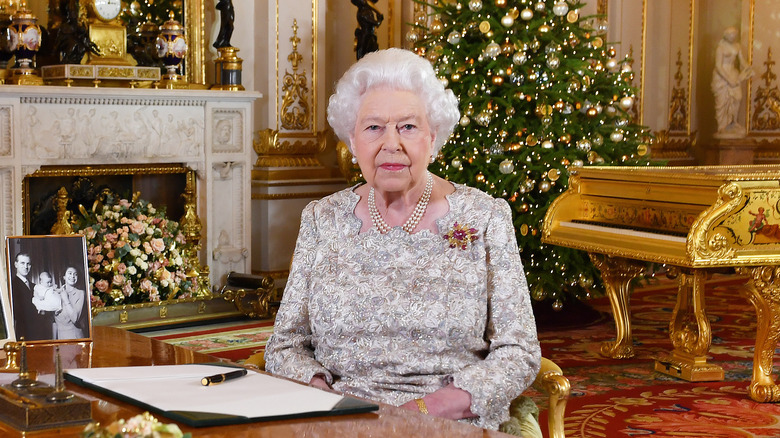 Wpa Pool/Getty Images
This year mark's Queen Elizabeth's first Christmas without her husband, Prince Philip, who died back in April. And while the queen seems to be doing okay, there's something else that may get in the way of her holiday plans. According to the Daily Mail, the rising number of coronavirus cases in the UK could cause the queen to cancel her upcoming holiday plans. A final decision has yet to be made, but a source told the outlet, "Her Majesty always leads by example, regardless of her personal preferences." 
CNN reports that the queen has already canceled her pre-Christmas lunch due to the recent surge in COVID-19 cases; on December 17, the UK reported some 92,500 cases of coronavirus, marking the highest number of daily cases since the beginning of the pandemic. If the queen decides to stay back at Windsor Castle for the Christmas holiday, she will not be alone, according to the Daily Mail. She will have a small gathering of immediate family members, including Prince Charles, Camilla Parker Bowles, Prince Andrews, Princess Anne, Prince Edward, and Sophie, Countess of Wessex, on Christmas Eve, as long as the local government doesn't put any limitations on social gatherings.