Inside Jesse Williams' Messy Split From His Ex-Wife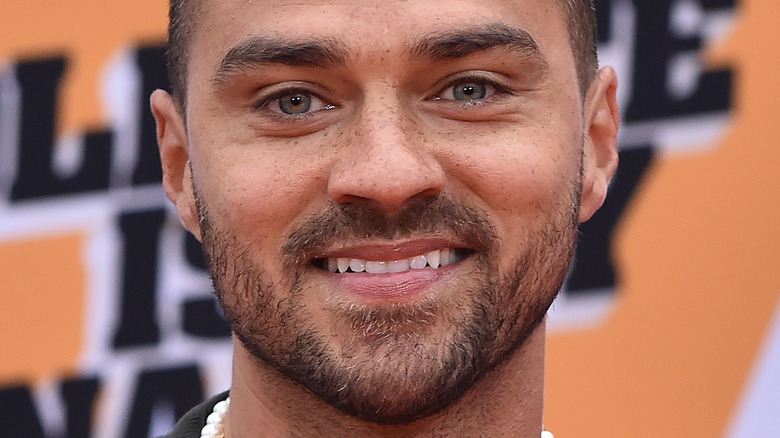 DFree/Shutterstock
Jesse Williams is known around the world as Dr. Jackson Avery from the medical drama "Grey's Anatomy." In fact, this character has become so enmeshed with Williams that fans of the actor may not even know that he has also starred in other films and series, including "Station 19" and "The Cabin in the Woods." Dr. Avery is just one of the many beautiful doctors on the ABC show, but definitely became a fan favorite after first appearing in Season 6. While he is a talented plastic surgeon, fans adore the character for his juicy relationship dramas with his fellow co-workers. When Dr. Avery's departure from the show was revealed back in May, fans were absolutely devastated, per Deadline. Luckily, this character didn't have to die to leave the show, unlike his many counterparts.
The actor behind Dr. Avery isn't immune to relationship drama either. Williams has been making headlines in recent years over matters regarding his divorce from real estate agent Aryn Drake-Lee. The pair met in New York City before Williams became a sexy on-screen doctor, per USA Today. At the time, he was working as a teacher. Williams and Drake-Lee moved to California and got married five years later, in 2012. Along the way, they welcomed two children together, Sadie and Maceo. When publications broke the news that the couple was divorcing after only five years of marriage, fans were shocked. Unfortunately, the split was anything but amicable and the couple is still duking it out today.
Jesse Williams was embroiled in a messy custody battle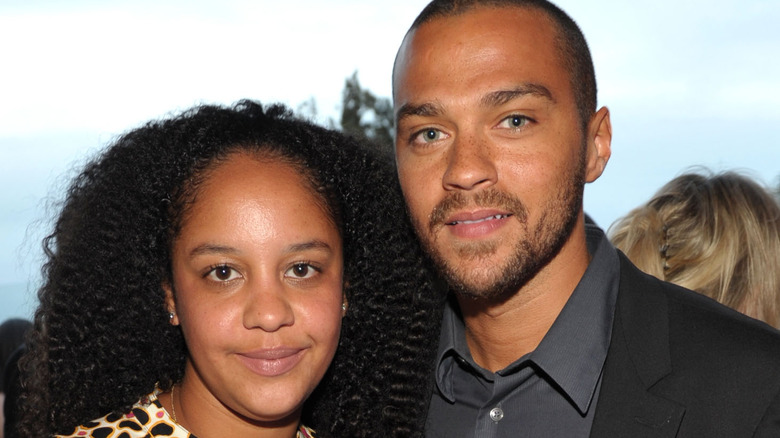 John Shearer/Getty Images
In 2017, Jesse Williams and Aryn Drake-Lee announced that they had filed for divorce after five years of marriage and 10 total years together, per People. The divorce started out amicable, but would soon become a nightmare as the former couple jumped through the legal hoops to determine a child custody situation that worked for everyone involved. Prior to the finalization of their divorce in the fall of 2020, Williams and Drake-Lee petitioned the court several times for various reasons related to child support and custody. In one such petition in 2018, Drake-Lee asked the court to force Williams to pay her an additional amount of child support per month than was originally agreed upon, according to The Blast. After the judge approved the modification, the "Grey's Anatomy" actor appealed the decision.
Williams and Drake-Lee were granted a joint custody arrangement when their divorce was finalized, according to US Weekly. However, it seems this agreement did not please Williams and shortly following their divorce settlement, he petitioned the court to change their child custody arrangement, per People. The court denied this request, claiming that it was "not in the best interest of the minor children." By April of this year, Williams and Drake-Lee had raised enough red flags within the courts that the two were ordered to go through a high-conflict parenting course, entitled "Between Two Parents," which would assist them in their decisions and disagreements as co-parents, reported People.
Jesse Williams was rumored to have cheated on Aryn Drake-Lee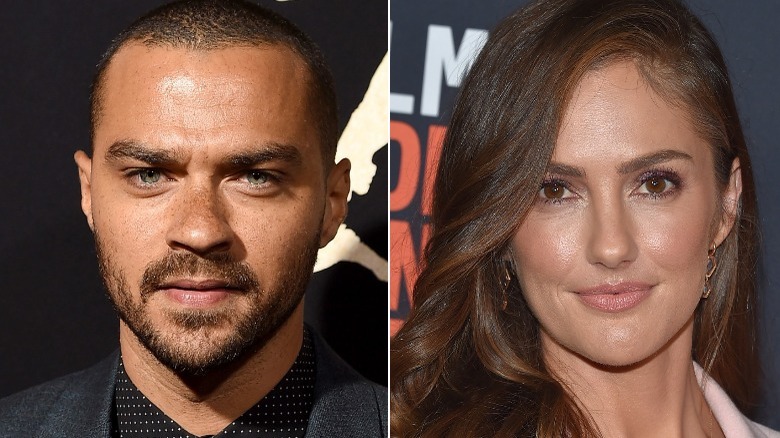 Kevin Winter/Getty & Kathy Hutchins/Shutterstock
Shortly following the announcement that he had filed for divorce, Jesse Williams faced rumors that he had cheated on his ex-wife, Aryn Drake-Lee, with fellow actor Minka Kelly. While Williams and Kelly were spotted out together in July 2017, which was three months after Williams had filed for divorce, it's unclear as to whether or not a romantic relationship began before or after he and Drake-Lee agreed to divorce, according to PopSugar. However, a source told US Weekly in July 2017 that Williams and Kelly had been dating for "a few months," which would have dated the beginning of the relationship to before the divorce filing.
The actor denied the rumors that he had outright cheated on Drake-Lee during a recorded chat with several fellow celebrities about relationships (via PopSugar). He revealed that he had been "in a relationship for 13 years" and that "all of a sudden" people were spreading rumors that he had thrown away that relationship for another woman. Williams described the experience of divorcing Drake-Lee as "the most painful experience I've had in my life."
Kelly also denied the cheating allegations. In an Instagram post, she addressed a social media user who wanted to know if the cheating rumors were true (via US Weekly). The fan added that "it would be disappointing" if they were. The "Friday Night Lights" actor responded, "They're not. Hate for you to be disappointed. Glad I could clear that up for you."