Sarah Palin Is Turning Heads With Her Latest Comments About COVID-19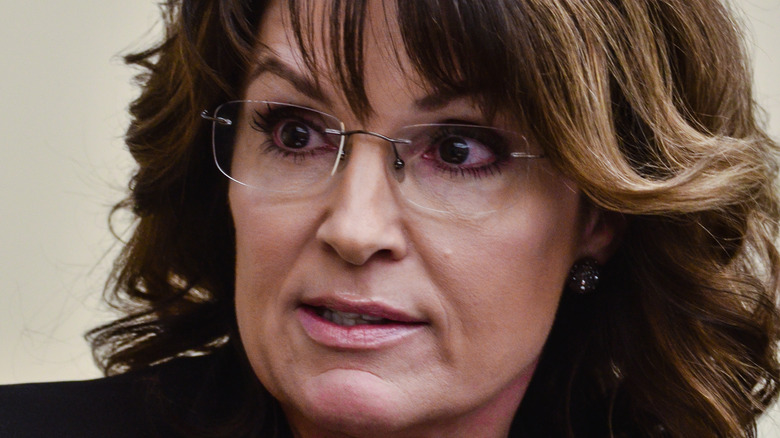 Kris Connor/Getty Images
Sarah Palin has certainly made headlines for the controversial things that she's said and done in the past. "Drill, baby, drill," is perhaps one of her most famous lines, as she was for all for drilling in the Arctic National Wildlife Refuge than offshore drilling back in 2008, according to CBS News. She's also been outspoken against political correctness, per the Washington Post, and praised Donald Trump's supporters as "Right-wingin', bitter-clingin', proud clingers of our guns, our God, and our religions and our Constitution" while supporting the former president at a rally in 2016. 
But when it comes to the ongoing COVID-19 pandemic, Palin warned her followers to be cautious and to continue wearing masks when Palin got the virus herself back in March. She told People, "I strongly encourage everyone to use common sense to avoid spreading this and every other virus out there. There are more viruses than there are stars in the sky, meaning we'll never avoid every source of illness or danger. But please be vigilant, don't be frightened, and I advise reprioritizing some personal time and resources to ensure as healthy a lifestyle as you can create so when viruses do hit, you have at least some armor to fight it." She also added that she was concerned about her father and the "beautiful older generation's health," which makes her most recent comments about COVID-19 even more bizarre.
Sarah Palin is refusing to get the COVID-19 vaccine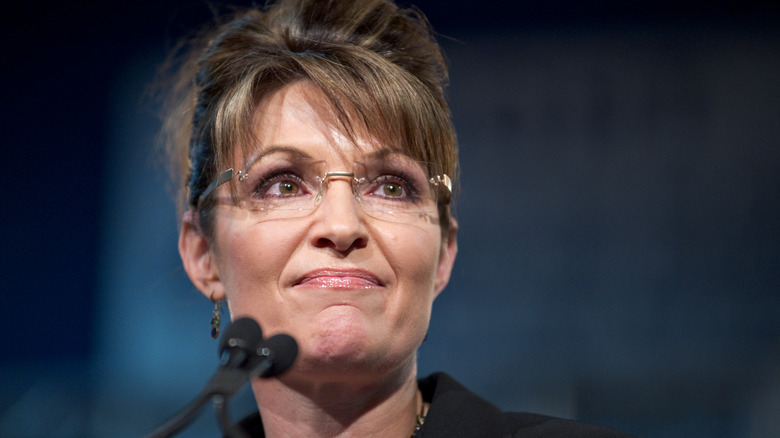 Christopher Halloran/Shutterstock
Even though it wasn't too long ago that Sarah Palin was encouraging Americans to wear their masks and be vigilant when it came to COVID-19, if there's one thing she's against, it's getting the vaccine. 
During the recent "Americafest" event in Arizona, Palin kicked things off by calling top infectious disease expert Dr. Fauci "the most inconsistent talking head," per the Independent. She then further elaborated, " ... Those of us who have had COVID, they're telling us that even though we've had it  — we have natural immunity — now that we still have to get a shot." (Per Johns Hopkins Medicine, both they and the  CDC note that "getting a COVID-19 vaccine [is] the best protection against getting COVID-19, whether you have already had the virus or not.") Palin, however, wasn't having this. "And it'll be over my dead body that I get a shot," she declared. "I will not. I won't do it and they better not touch my kids either."
Back in March, Palin's son Trig, who has Down syndrome, tested positive for COVID-19 (along with other members of the Palin family). As she told People at the time, "Children with special needs are vulnerable to COVID ramifications," claiming that while the doctor prescribed several remedies, she also encouraged mask-wearing.