What Has Marg Helgenberger Been Up To Since CSI?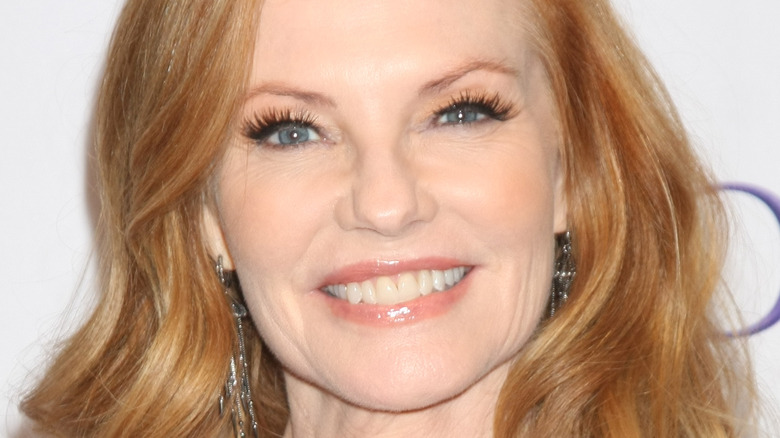 Kathy Hutchins/Shutterstock
Actor and philanthropist Marg Helgenberger stole Amerca's heart when she starred in the original "CSI: Crime Scene Investigation." Even among the several other franchise iterations of "CSI," Helgenberger's character, Catherine Willows, remains a fan favorite, and she has appeared in a remarkable 264 episodes of the long-running show. Her portrayal also earned Helgenberger two Emmy award nominations and two Golden Globe Award nominations.
And her success from that series has certainly been long-running as well. TV Guide estimates she earned a historic $375,000 per episode, and Forbes named her one of "Prime-Time's 10 Top-Earing Women" in 2009. Helgenberger certainly was loved by audiences, and many fans remember when she called out Justin Beiber for his supposedly arrogant and "bratty" behavior when he guest-starred on a couple of "CSI" episodes. But, to her fans' despair, the actor left the show during the 2012/2013 season.
The former leading lady told The Hollywood Reporter, "[I] instinctively felt it was time to end that chapter of my career. I'm 53 now, and I feel like I'm still young enough to switch it up." Her absence on the newest "CSI" spinoffs has her Instagram followers begging her to come back to the "CSI" franchise whenever she posts a cheeky #TBT photo from the old days on set. But, likely to CBS stans' chagrin, Helgenberger has plenty to keep her busy outside of the show.
Marg Helgenberger starred on another acclaimed show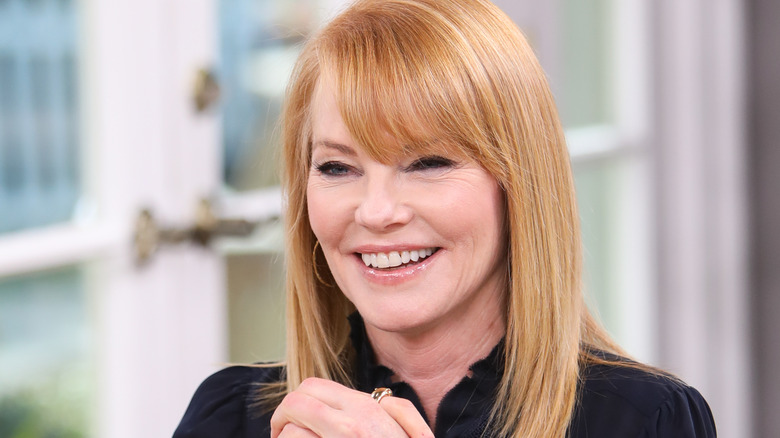 Paul Archuleta/Getty Images
After the monotony of playing the same character for over 12 years, Marg Helgenberger has maintained a busy schedule. She starred in the film "A Dog's Journey" in 2019, and that same year, she landed the role of Supervisory Judge Lisa Benner on CBS' "All Rise," which deals with inequality within the justice system. The show got nominated for the NAACP Image Award for Outstanding Drama Series in 2021. Sadly, the actor announced that "All Rise" would not return for the 2022/2023 season. "I will miss playing with this amazing bunch of folks, along with the entire company of @AllRiseCBS," Helgenberger tweeted. "I'm proud to have been part of storytelling that illuminated injustices within the court system & policing."
Sadly, Helgenberger's new show, "Getaway," which she landed in June, will not go forward, as Deadline reported. Making matters worse? "All Rise" got picked up by OWN after the CBS cancellation, but Helgenberger didn't sign on due to her commitment to "Getaway," the outlet noted. However, it's possible she'll rejoin in some capacity in the future.
Despite these setbacks, the former "CSI" leading lady enjoys a fulfilling life with lots of love and issues she finds important.
Marg Helgenberger has a zest for life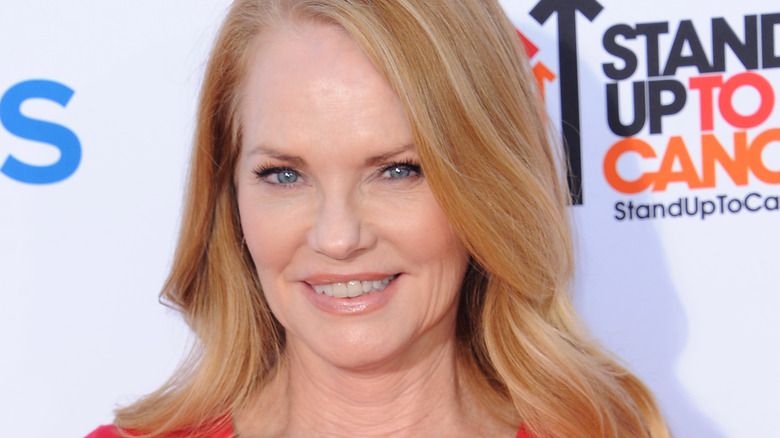 Tinseltown/Shutterstock
In 2008, Marg Helgenberger separated from her partner of 19 years, former SAG-AFTRA President Alan Rosenberg. The couple share one son, Hugh Howard Rosenberg, who made his debut in 1990. The actor is now dating her boyfriend, Charlie, who has appeared in cute pictures on her Instagram page. It's clear Helgenberger has a zest for life, as she gushed to First For Women, "I love learning new things! I've always liked to sail but hadn't done it often until Charlie, who has a sailboat, taught me. It's been fun and relaxing." 
Helgenberger is also a proud philanthropist, and she has worked with several different charities. She often works with Stand Up to Cancer, and advocates for the advancement of breast cancer research. The cause is close to Helgenberger's heart, as her mother got diagnosed with the disease when the actor was in college. Her mother survived after "pretty radical" treatment, with Helgenberger telling Moms in 2019 of her then-84-year-old mother, "I see her as a nurturer, but also a very strong woman. She's an inspiration." Sadly, Helgenberger's mom died in October. 
So what's next for Helgenberger? Well, the "CSI: Las Vegas" sequel premiered in October, and a month before its debut, she seemed to tease a return for Catherine Willows... so keep your fingers crossed!