This Is Why Kate Walsh Doesn't Have Any Children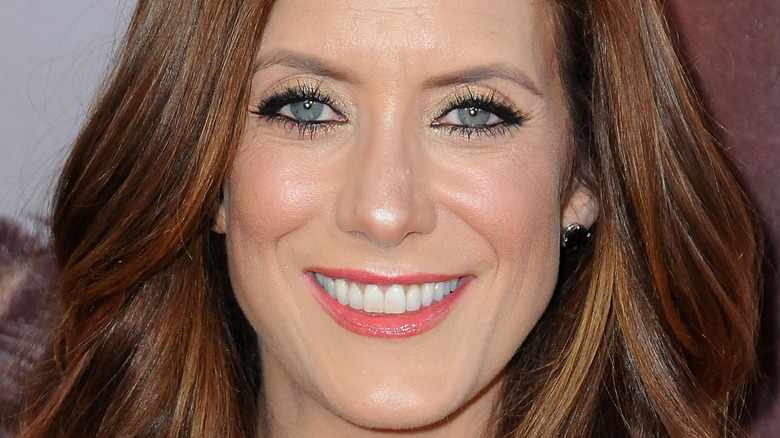 Barry King/Getty Images
Like Jennifer Aniston, Kate Walsh has faced some questions as to why she doesn't have children of her own. The "Grey's Anatomy" star was previously married to Alex Young. The couple walked down the aisle in 2007 in an intimate ceremony in Ojai, California, per Access Hollywood. Many famous names made the guest list, including several "Grey's Anatomy" stars like Katherine Heigl, Chandra Wilson, and Justin Chambers. Is it just us or do you love seeing co-stars supporting each other? 
Sadly, the marriage between Walsh and Young was short-lived, lasting for just 14 months before the pair went their separate ways. Ultimately, they finalized the divorce in 2010. According to NBC Washington, the two ended their marriage due to "irreconcilable differences." Though divorce is relatively common in Hollywood, that doesn't mean that Walsh wasn't upset that her marriage to Young didn't last. In 2009, Walsh told Redbook that she doesn't "think anyone gets married thinking that they will get divorced," but things just didn't go as planned. "Alex and I still care for each other, and I wish him nothing but the best," she told the outlet. "The silver lining to this, however, is that I have a wonderful family and a great group of friends who really showed their support and encouragement, and for that I am truly grateful."
As for kids? They didn't seem to be in the cards for Walsh for several reasons.
Kate Walsh can't have children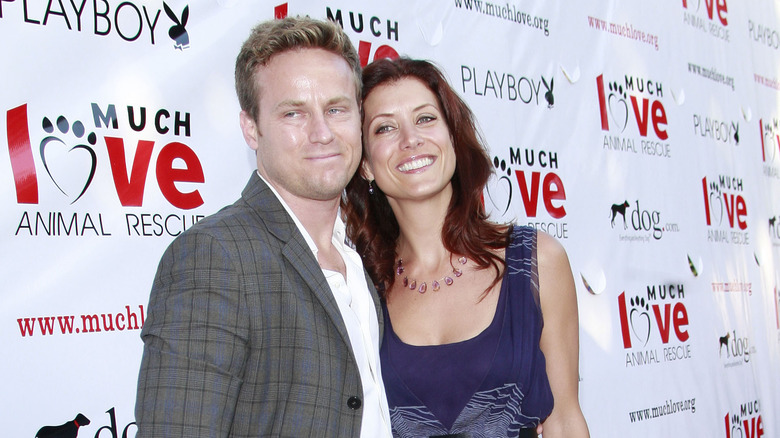 Joe Seer/Shutterstock
To this day, Kate Walsh's first and only marriage was to Alex Young. She has not walked down the aisle again, and since she didn't have children with Young when they were married, it seems as though that ship has sailed. In 2015, Walsh opened up on the "Conversations With Maria Menounos Podcast" (via Page Six), revealing the reason she doesn't have children. "I don't have children. I'm not going to have kids. I went through early menopause," Walsh told Menounos.
The "Grey's Anatomy" star elaborated more, stating that her sister reached out and let her know she was going through early menopause and thought it would be a good idea for Walsh to get things checked out herself. "And I'm like, 'You're just scaring me,'" Walsh recalled before deciding to go get it checked out. "And then yeah, sure enough, I went, and they were like, 'You have one egg, and there's a hairline fracture. So enjoy it,'" Walsh told Menounos, per Closer Weekly.
In 2011, Walsh had opened up to More Magazine (via People) about her divorce, stating that she felt like a "loser" for not having kids, adding that she would "love to be a parent," but she doesn't want to do it alone. "I thought I'd be married and have three or four kids. I always knew I wanted to be an actress, but I think I always wanted a quote-unquote normal life," she shared.
Kate Walsh on her big career move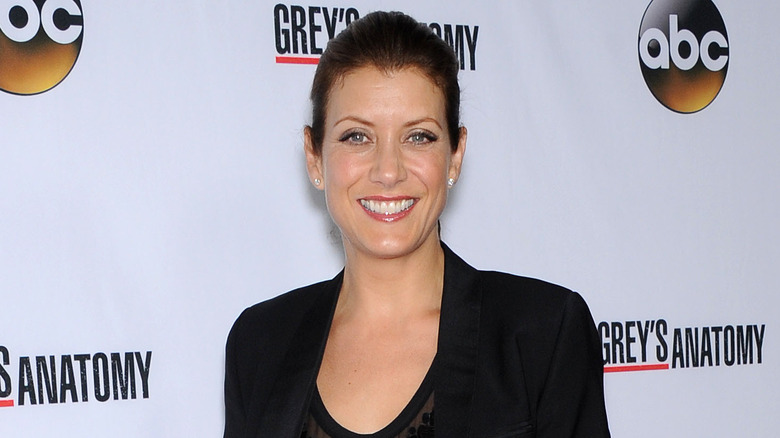 DFree/Shutterstock
Like most actors, Kate Walsh has immersed herself in work throughout much of her career, but the most popular series she's ever starred in proved to be "Grey's Anatomy." Many fans were heartbroken to see Walsh's character, Addison Montgomery-Shepherd, leave the show, but at least they could watch her on the spinoff, "Private Practice." When the spinoff ended, many fans wondered if there would ever be a possibility of Walsh returning to the series.
"For years and years, there wasn't an interview that I've ever done where someone hasn't said, 'So fans are wondering, will you ever go back to 'Grey's'? And so, I did," Walsh told Variety in October, noting that her return felt so "beautiful" and she was very pleased with the result. Fittingly, Walsh told co-star and former on screen husband, Patrick Dempsey, about her plans to return and he had the perfect response. ​​"I told him I was going to come back, and he had said, 'Oh, it's going to be so intense for you," she shared. "And so emotional, like so many feels and then closure, too, in a strange way.'"
Needless to say, fans were thrilled with Walsh's return to the show, and she hasn't ruled anything out for the future. "Nobody knows what the future holds ... but for now, this is what we've got planned: just to have Addison pop in and we'll see what happens, what transpires," she shared. Well said!