The Tragic Story Of Katherine Heigl's Heartbreaking Loss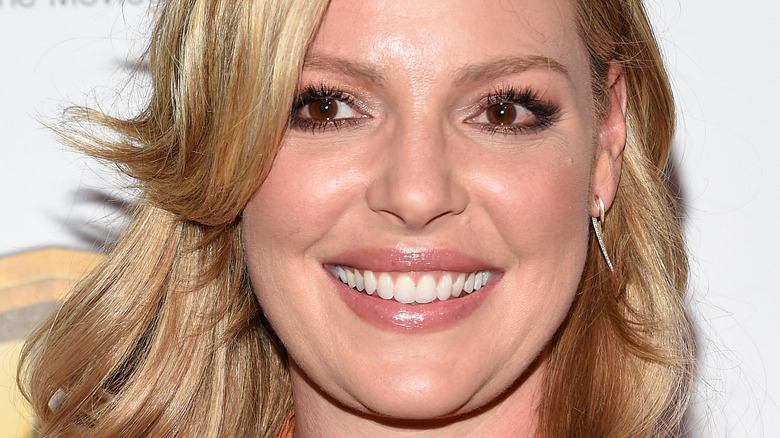 DFree/Shutterstock
For Katherine Heigl, the line between her family and professional lives are often blurred. Both have intertwined since she was a kid, as it was Katherine's aunt who sent her photos to a modeling agency when she was just 8 years old, according to a 2014 interview with Good Housekeeping. The idea came after her aunt began to use Katherine's image on the packaging of her line of hair accessories and noticed she had a talent for it. The transition from child model to actor happened before Katherine could even understand what any of it meant. "And it just started rolling. I booked my first movie when I was 11," Katherine said. 
When the career move happened, it was Katherine's mother, Nancy Heigl, who became her manager, a role she continues to fulfill. And Katherine wouldn't have it any other way. "Nobody can protect you better than my mother. She is fierce. She has no fear of anybody in power," she told The Washington Post in January. The "Grey's Anatomy" alum knows how important it is to have a trusted person in Hollywood, especially at a young age. "I realize a lot of young women did not and do not have that. I wish I could loan her out," Katherine added.
As it turns out, Nancy has always had a special talent for managing her family, a trait that was not only visible, but vital when the Heigls were struck by tragedy in 1986, when Katherine was 7.
Katherine Heigl's brother died in a car accident
Jason Heigl spent a week on life support after being in a car accident on September 23, 1986, as Katherine Heigl explained in an Instagram post to mark the 35th anniversary of his death on September 30. Jason was 15. Katherine, her sister, and their mother, Nancy Heigl, had just returned home from Lord & Taylor when they learned that Jason had been badly injured.
Katherine told Vanity Fair in 2008, "He made a really terrible decision to sit in the back of a pickup truck; a young girl was driving, it was raining, and she hit a patch of road that was slippery with wet leaves. The car spun and hit a bank and then rolled. Jason got caught in the spin. To make the tragedy even more unfathomable, the accident happened just a few feet from the Heigls' home. 
"My parents became shells of themselves," Katherine told Good Housekeeping. But Nancy was there to put the pieces back together, she told The Washington Post. Though Katherine was too young to understand death, losing her brother deeply affected her outlook on life. "[His death] made me afraid when good things happen. It made me brace against it that little bit," she told The Sunday Times in 2008 (via People). Katherine lived with that apprehension for most of her life, but she learned to recognize the pattern. "It doesn't make something terrible easier — and I don't want to waste my happiness."
Katherine Heigl encourages people to become organ donors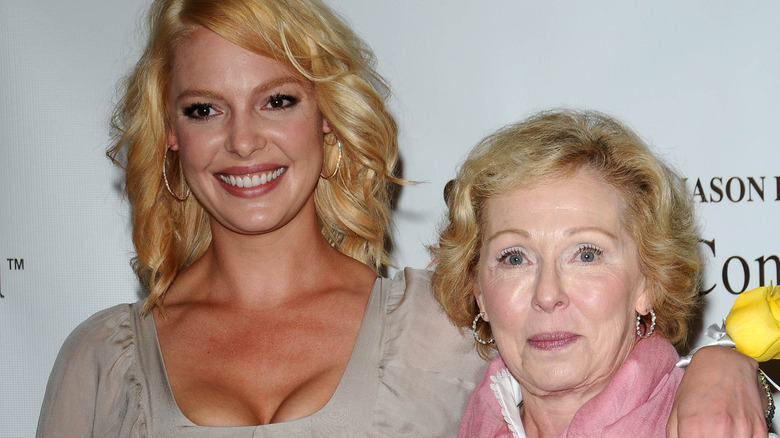 s_bukley/Shutterstock
Katherine Heigl seldom uses her social media channels to share details of her personal life, so her fans were caught by surprise on September 30 when she shared a photo of Jason Heigl on Instagram. It was for a good cause. "My parents made the decision they knew their son would have wanted made on his behalf. They donated his eyes. His heart. His lungs. They donated what they could because they not only knew it was what Jason would have wanted but because they did not want anyone else to suffer what they now would have to if they could prevent it," she captioned the post.
Katherine and Nancy continue to do good through Jason. In 2008, mother and daughter launched the Jason Debus Heigl Foundation, a charity that raises awareness and funds to end animal abuse, according to its website. They chose the cause to carry on Jason's legacy based on his love for animals, "especially dogs, cats and monkeys." Katherine told Entertainment Weekly, "Jason loved all animals and fought, during his short life, for all the 'underdogs' in this world."
Animal welfare is a passion Katherine shares with Jason. The Heigls grew up surrounded by a variety of pets, ranging from dogs to guinea pigs to rabbits. "[Jason] always supported and honored life and was particularly kind and compassionate toward the voiceless and innocent," Katherine said. Sounds like she and Nancy found the perfect way to honor Jason's memory.