The Truth About Katherine Heigl's Connection To The Mormon Faith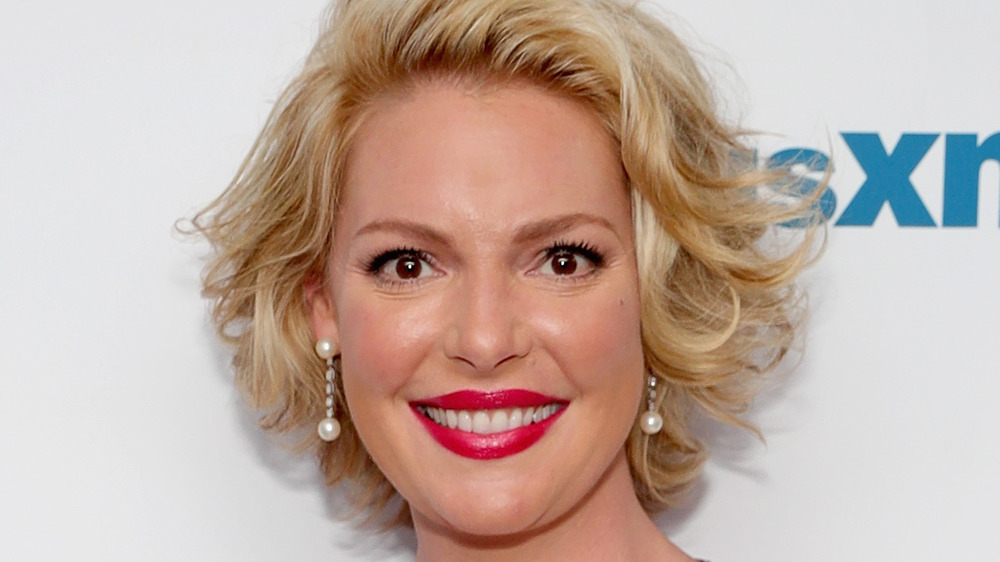 Cindy Ord/Getty Images
Katherine Heigl rose to superstardom for her role as Isobel "Izzie" Stevens on ABC's hit medical drama Grey's Anatomy. She appeared on the show during its first season in 2005 and ended her run in 2010. Heigl even nabbed an Emmy for her work on the show. She left the series in its sixth season in the midst of a storm of controversy that included a salary dispute and clashes with the show's creator, Shonda Rhimes.
While Grey's most certainly put her on the map, Heigl's acting career started long before that. The actress starred in several films in the '90s, including the Disney hit Wish Upon a Star, in which she played the role of Alexia Wheaton, who famously switched places with her younger sister, per Bustle. Her more popular films include the 2007 hit Knocked Up, alongside Seth Rogen. Vanity Fair called her the new "it" girl at the time, and the following year, she shared the silver screen with heartthrob James Marsden in 27 Dresses. Again, the reviews were glowing. "We haven't had one of her in many years. Julia Roberts, Sandra Bullock, Meg Ryan — those have been our go-to girls for romantic comedy for a very long time, but we haven't had a new one," director Anne Fletcher told Vanity Fair.
Heigl's net worth of $30 million solidifies her as a powerful name in Hollywood, but it was her Mormon upbringing in Utah that helped shape her into the woman she is today.
Mormonism helped Heigl's family cope with tragedy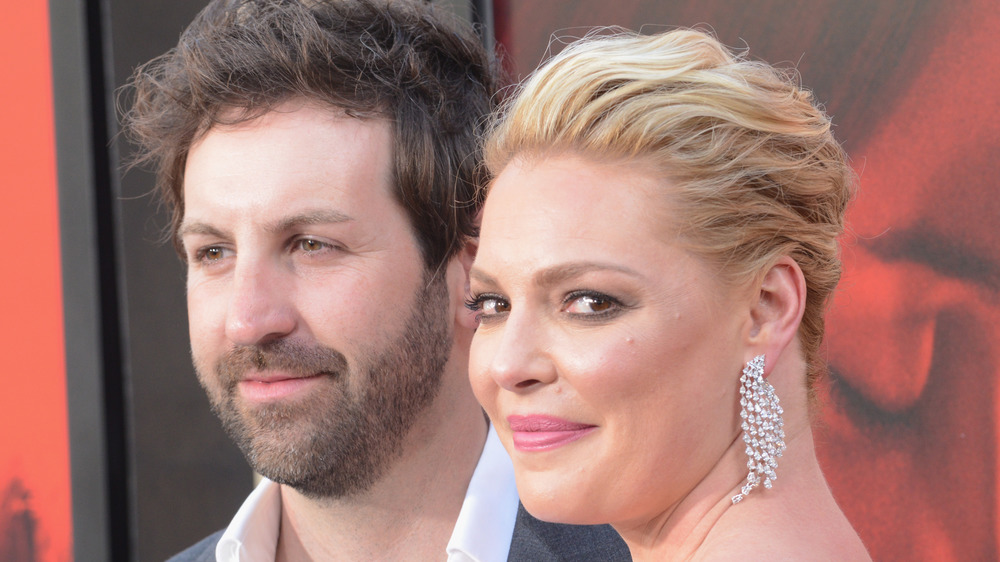 Albert L. Ortega/Getty Images
Katherine Heigl wasn't born and raised in Los Angeles. The starlet spent much of her childhood in Utah, where more than 50% of the population is Mormon. According to the Deseret News, Heigl's faith helped her endure the tragic loss of her brother in a car crash when she was just 7 years old. At the time, her father was Lutheran and her mother was Catholic, but it was the Mormon church that helped them the most to cope with their loss.
"Both my parents felt a great desire for answers, and they found an answer in the Mormon church," Heigl told the Deseret News. "But I give my parents unbelievable credit for pulling it together, and I give the Mormon church a lot of credit for helping them to do that."
The actress also opened up about her childhood religious beliefs in 2014 in an interview with Good Housekeeping. "That structure and discipline was really good for me," she told the outlet. "I had a childhood that was a childhood. I listened to my parents. I respected the rules."
Heigl is no longer a practicing Mormon, but her roots to Utah are still strong. She and her husband, singer-songwriter Josh Kelley, and their two daughters moved to Oakley, Utah to get away from Los Angeles in 2010. They became a family of five in 2016, and they still reside at their Utah ranch, according to The Washington Post.