Who Is Jesse Spencer's Wife, Kali Woodruff Carr?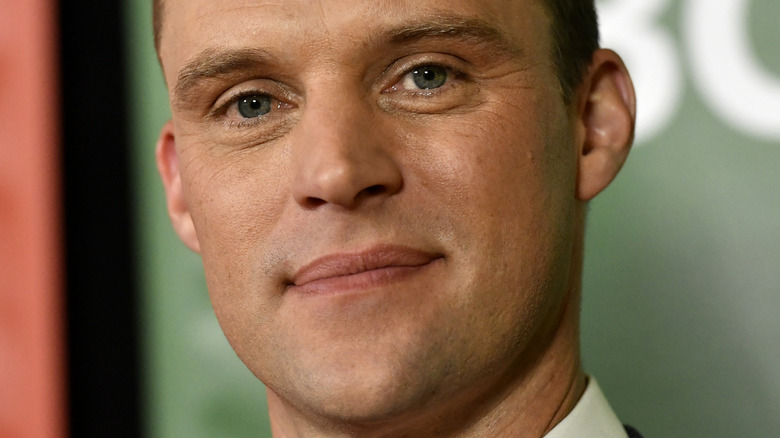 Frazer Harrison/Getty Images
Jesse Spencer is a well-known actor, originally hailing from Australia. He made his acting debut in the Land Down Under on the soap opera "Neighbours" before moving to the United States to pursue opportunities in Hollywood. His first U.S. film was "Lorna Doone" in 2000, followed by a number of other movies and television shows, including "Uptown Girls," "The Girl Is In Trouble," and "House." For the past nine years, he has played Capt. Matthew Casey on the NBC firefighter drama "Chicago Fire," per Deadline. Due to his popularity on the show, fans were disappointed to learn that Season 10 of the show was Spencer's last.
During a Zoom press conference, Spencer revealed his motivations for leaving "Chicago Fire" (via TVLine). Simply put, the actor felt he had been doing network television for long enough and it was time for a change. "It was a difficult decision because I've loved the show from the start," he stated, adding that he wanted to pursue other opportunities. Additionally, Spencer has "some family" that he needs "to take care of." The "Always Greener" actor left his fans with some hope. "There is the potential for me to come back," he said, especially since he will be staying in Chicago for the time being.
One of the reasons Spencer isn't in a hurry to leave Chicago is that he has built a life there with his wife, Kali Woodruff Carr. The two have been married for a year and a half and couldn't be happier.
Kali Woodruff Carr maintains a low public profile
Jesse Spencer met his wife, Kali Woodruff Carr, in 2014 at a music festival in Chicago, Illinois, according to Distractify. They met two years after Spencer moved to the city to star in the firefighter drama series "Chicago Fire." Not much is known about their relationship in the years between when they met and when they got engaged in 2019, which is likely due to Carr's absence from the entertainment scene. Carr's career working at Northwestern University as a research scientist in the area of developmental cognitive neuroscience couldn't be more different from her husband's, but they make it work all the same. In fact, Spencer told The Daily Telegraph that he was "a very lucky man" to call Carr his wife.
The couple was supposed to get married in 2020, but were forced to shift course after the coronavirus pandemic swept the globe. Instead of a lavish wedding, the pair held a small ceremony in Carr's hometown of Neptune Beach, Florida. This did not ruin the special day for either one, however. Spencer told The Daily Telegraph that getting married was "a silver lining to 2020," adding that the two are "very happy." He even took the opportunity to boast about his wife, revealing that she is " smart, pretty and way ahead of her years." As for Carr, she can often be seen tweeting content related to her job, in addition to sweet messages of support for her actor husband.
Who has Jesse Spencer dated in the past?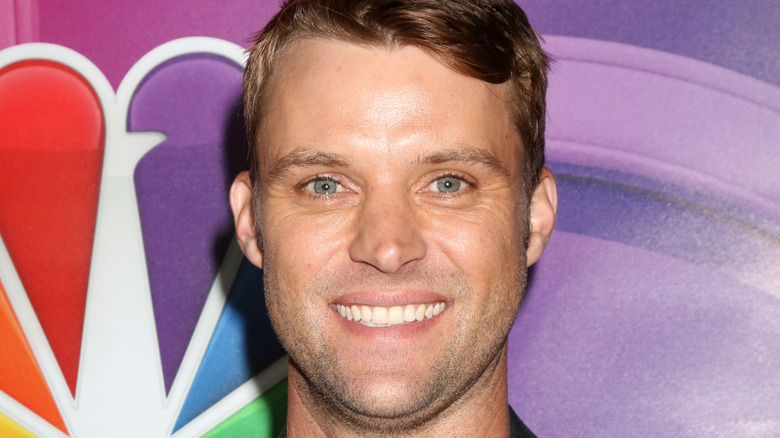 Kathy Hutchins/Shutterstock
During Jesse Spencer's time on the medical drama "House," he began dating co-star Jennifer Morrison in 2004, per PopSugar. Their relationship paralleled the on-screen romance of their characters, Allison and Robert, which explains why the actors demonstrated so much on-screen chemistry. In real life, Spencer and Morrison dated for three years before getting engaged. However, the two weren't meant to be and the couple split before tying the knot. Ironically, Allison and Robert also divorced on "House" around the same time. For those wondering if things became awkward onset following the breakup, Spencer and Morrison assured fans that they remained "very close" and continued to "look forward" to working together in a statement to People.
Following his relationship with Morrison, the "Chicago P.D." actor dated Brazilian surfer Maya Gabeira for three years between 2010 and 2014, according to Hello! In a 2012 interview with Time Out, he revealed that moving away from dating fellow actors was a deliberate choice. "All of my girlfriends have been actors, and I've realized that maybe it's not for me...," he said. Gabeira wasn't completely immune from public scrutiny, however, as her father was a well-known politician in Brazil. It seems that once his relationship with Gabeira ended, Spencer took things one step further to avoid dating women with any place in the public eye, which explains why things have worked out so well with his current wife, Kali Woodruff Carr.