How Al Roker Really Feels About Matt Lauer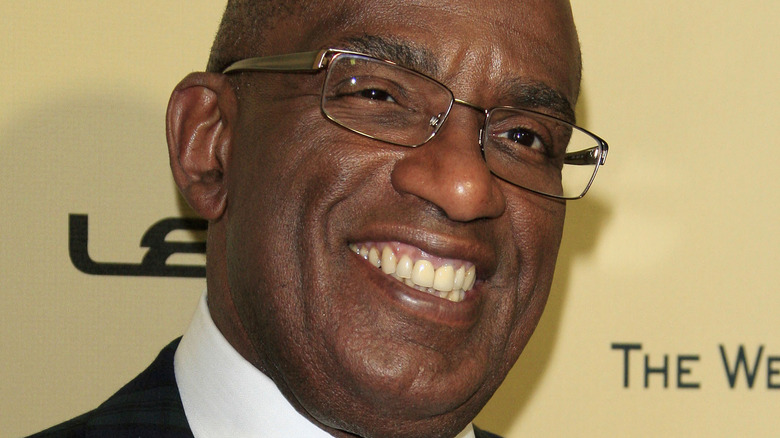 Kathy Hutchins/Shutterstock
Since 1996, Al Roker has been a ubiquitous presence on "TODAY." The weatherman has kept viewers updated on the news and weather for 25 years and he's still going strong despite experiencing health problems in recent years. His longevity on the show has earned admiration from fans, but Roker revealed that he never intended to work in news and only stumbled upon the profession because he wanted to challenge himself.
"I think you should be interested in all things, not just one thing. When I was in school, I just took a bunch of different courses. I majored in communications and took some classes in meteorology, not because I wanted to be a TV weatherman," he told WhaleBone. "I had no interest in television weather. I just took it because it seemed like an interesting class."
Still, Roker has outlasted a lot of his colleagues on the morning show, including Matt Lauer, who was fired for allegations of sexual misconduct in 2017. Roker was extremely close to Lauer when they worked together, but as the years have passed, fans have been curious to know how the weatherman feels about the disgraced anchor. Here's everything we know about where they stand now.
Al Roker hasn't had much contact with Matt Lauer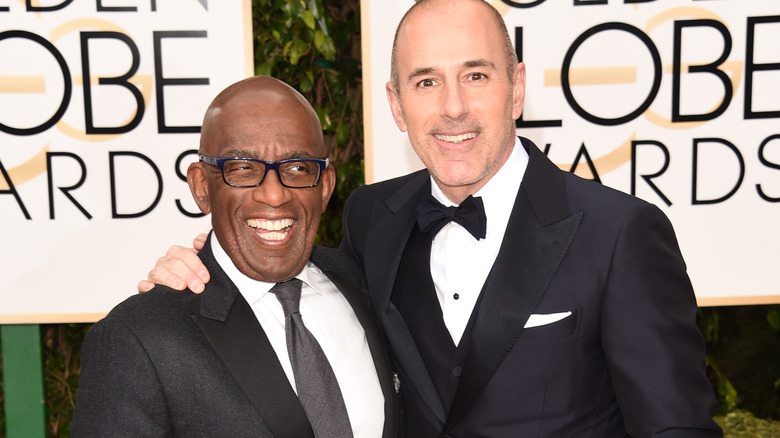 Jason Merritt/term/Getty Images
Before Matt Lauer was fired from "TODAY" in 2017, he seemed to have a good working relationship with his colleagues — Savannah Guthrie, Hoda Kotb, and Al Roker — but it seems like things have changed in recent years. Roker, who frequently bantered with Lauer on set, has admitted that he currently doesn't have much of a relationship with him. "I'm sure he's doing well," Roker told Entertainment Tonight in 2019. "I don't really talk about that much but we wish him well."
When more allegations were made about Lauer in 2019, Roker made a rare comment on air. "It's a — really, a sad, sad day," Roker said on "TODAY." "I mean, [there are] some horrific allegations, claims and charges. Again, as you said, we really feel badly for Brooke Nevils. Our heart goes out to her, it took a lot of courage for her to do that. It's just a sad, sad story."
Roker, however, isn't the only colleague who has cut ties with Lauer.
Matt Lauer has lost many friends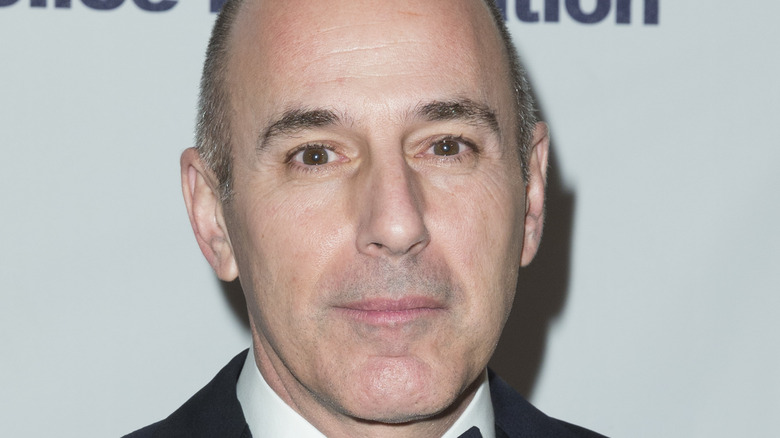 Lev Radin/Shutterstock
Hoda Kotb, Al Roker's friend and colleague on "TODAY," has also cut ties with Lauer. Us Weekly reported that Kotb ghosted Lauer after new sexual assault allegations were made against him in 2019. A source told the outlet that Kotb was once "very, very close" with Lauer, but the mom-of-two has cut him off completely, leaving Lauer shocked.
Kotb's "TODAY" co-host, Savannah Guthrie, also ended her friendship with him. "She refused then and still does to this very day to listen to what Matt's got to say," a source close to Lauer told Us Weekly that same year. "From the second the story came out, he feels Savannah jumped on the opportunity to bury him. It's a betrayal in Matt's eyes."
Lauer has continued to lay low in recent years, with a source telling People that he mostly "stays to himself" and "doesn't really reach out to people very much anymore or engage them."