The Real Reason Camila Cabello Is Taking A Break From Social Media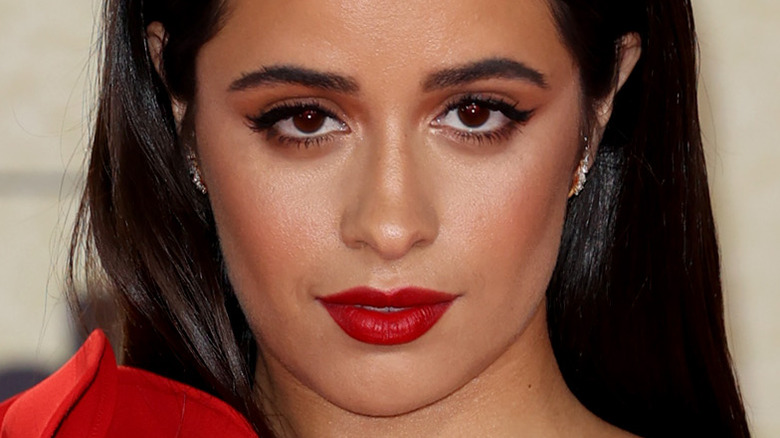 Rodrigo Varela/Getty Images
Camila Cabello has been busy recently. In addition to working on new music, she sold her Los Angeles mansion for $4.3 million this month, which she bought in 2019, as per People. The move came just one month after her breakup with fellow singer-songwriter Shawn Mendes. The duo announced the end of their two-year relationship on their Instagram Stories.
In a joint statement, they wrote that they "started [their] relationship as best friends and will continue to be best friends," adding that their "love for one another as humans is stronger than ever." A source close to the former couple told People that after the intensity of the COVID-19 lockdown where Cabello and Mendes thrived in their honeymoon phase, normal life proved too much for them to handle as a couple. Their careers, in particular, took them "in different directions."
The "Havana" singer has found success in her solo career after leaving the all-girl band Fifth Harmony back in 2016. However, her success as a young artist hasn't come without its downsides. In an interview with Page Six in September, Cabello admitted there have been times over the years that she has gotten so caught up in work that she starts to burn out and lives "with a really high amount of anxiety." She has had to find ways to manage the stress of her career and take care of her mental health, which includes setting limits around social media use.
Camila Cabello wants to start off the new year on the right foot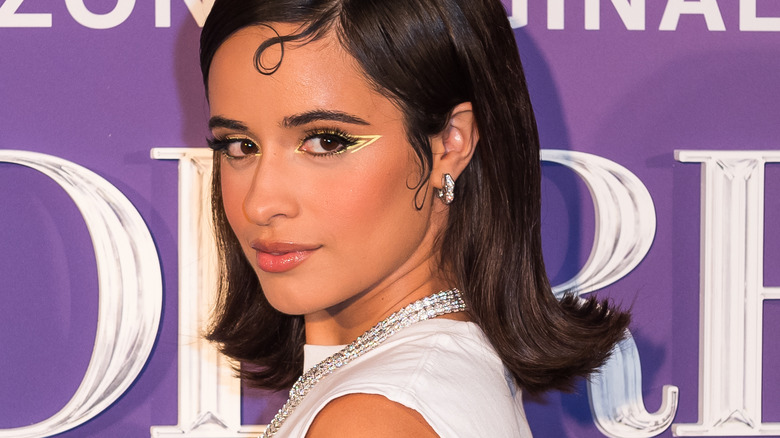 Jason Koerner/Getty Images
Camila Cabello decided to take a short break from social media, which she announced on December 26 via an Instagram Story (per Us Weekly). The singer wrote that she was doing "a lil social media detox" and would be back after the new year. Her reason for taking a break was to "spend a little less time on my phone." She made sure to add that she loved her followers, just in case anyone took the break personally.
Prior to the announcement that she would be MIA for a few days, the "Worth It" artist celebrated Christmas with a performance at the White House, where she sang "I'll Be Home for Christmas." Cabello posted a video of her performance to Instagram, alongside a message in which she expressed how much of an "honor" it was to sing at the White House. 
This wasn't the first time that the "Liar" singer disappeared from social media to take care of her mental health. In August of 2019, Cabello penned a long message in an Instagram post explaining why her followers were seeing less of her on the platform. She wrote that social media wasn't healthy for her and she didn't "know how to not be affected by what people say," implying that she had faced plenty of haters during her time on the site. While she took a break, she worked on her coping strategies, including practicing breathing exercises.