The Real Reason You Never Saw Justin Hartley On Selling Sunset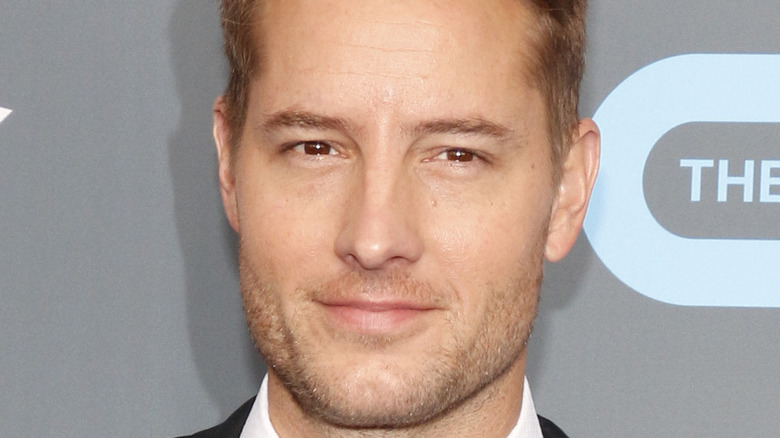 Tinseltown/Shutterstock
Netflix's "Selling Sunset" gives viewers a glimpse of some of the most luxurious homes in the beautiful city of Los Angeles — and how the elite real estate brokers of The Oppenheim Group sell them to their clients. But while it's exciting to do virtual tours of massive houses along Sunset Boulevard, it's even more thrilling to get involved with the drama happening among the cast, including Chrishell Stause, Christine Quinn, Mary Fitzgerald, Maya Vander, and more.
In Seasons 1 and 2 of the show, Chrishell spoke highly of her husband at the time, actor Justin Hartley of "This Is Us" fame. She would always gush about the star, and was even open about what had happened when they eventually split (Season 3 centered on their abrupt divorce). But what's baffling is even when they were together, viewers never caught a glimpse of the actor on the show. The only evidence that they were together was Chrishell's little anecdotes and the photos she would show to the rest of the girls.
However, according to "Selling Sunset" creator Adam DiVello, Hartley's absence wasn't exactly his choice.
Selling Sunset asked Justin Hartley to appear on the show 'many, many times'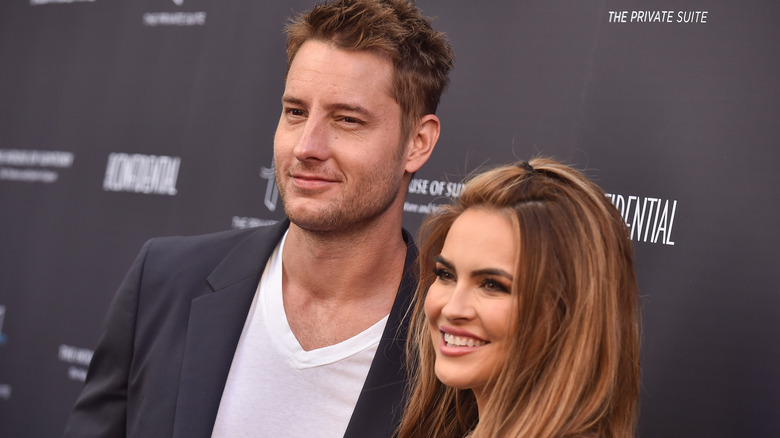 DFree/Shutterstock
Chrishell Stause's love life has been one of the key plots of "Selling Sunset." Throughout the four seasons, we've seen the highs and lows of her marriage and subsequent divorce with Justin Hartley. We couldn't help but sympathize with what had happened, but we can't say the same for Hartley who has never appeared on the show. We never got to hear his side of things.
What's interesting is that partners of the other cast members, like Mary Fitzgerald's husband Romain Bonnet, made frequent appearances. Hartley, however, failed to have even so much as a guesting stint, but according to show creator Adam DiVello, it's because it might be a conflict with the actor's network. "I think it was just contractual. We certainly asked many, many times," he told Variety. "I think it was just his contract with NBC."
It's worth noting that the same case applies to Heather Rae Young's boyfriend, HGTV star Tarek El Moussa. However, HGTV and Netflix struck a deal to allow El Moussa to appear in at least one episode. "Netflix and HGTV came to an agreement that Tarek is allowed to film an episode with me next season," Heather shared. "I'm so excited to have him on camera with me and film with him. We have so much fun together, and we love filming together."
Chrishell Stause was blindsided by Justin Hartley's request for divorce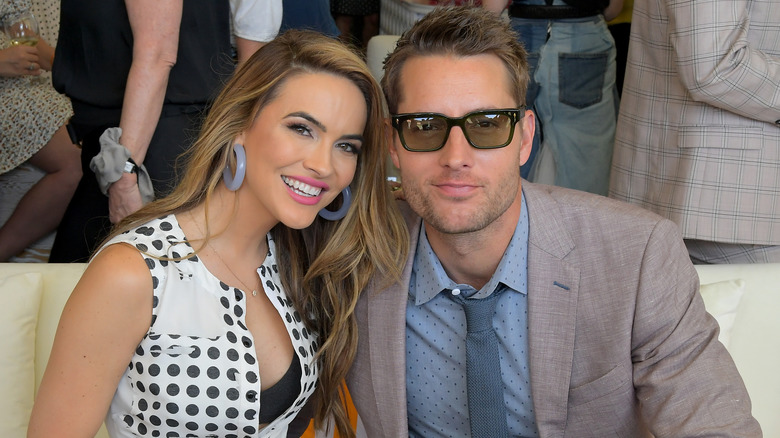 Charley Gallay/Getty Images
While Justin Hartley was never on "Selling Sunset," viewers still got the lowdown of what happened between him and Chrishell Stause. In Season 3, when Chrishell was hosting a fundraiser, it was shown that she got the shock of her life when she received news that Hartley wanted a divorce. It all happened via a text message. "I found out because he texted me that we were filed. Forty-five minutes later, the world knew," the reality star said, per USA Today. 
Mary Fitzgerald told Us Weekly how Chrishell took it hard and that she never anticipated something like this would happen. "Chrishell was blindsided and she was put in a very difficult position and she chose to share it with everybody because it is a reality show and it, you know, follows our lives," she said. "So I thought she was extremely strong and she was vulnerable to everything. I thought, I thought she handled it like a champ."
The good news is Chrishell has now moved on. She's also at peace with the fact that Hartley has married someone from her past. "My ex-husband Justin is remarried to someone I know from back in the day, pretty well, and a lot of things made sense after finding that out," she said in the second episode of the latest season, per Page Six. "I wish them the best. You know, I think that it actually, if anything, it felt good to know that. It felt like a little bit of closure."