Ryan Gosling Makes Rare Comment About His Children With Eva Mendes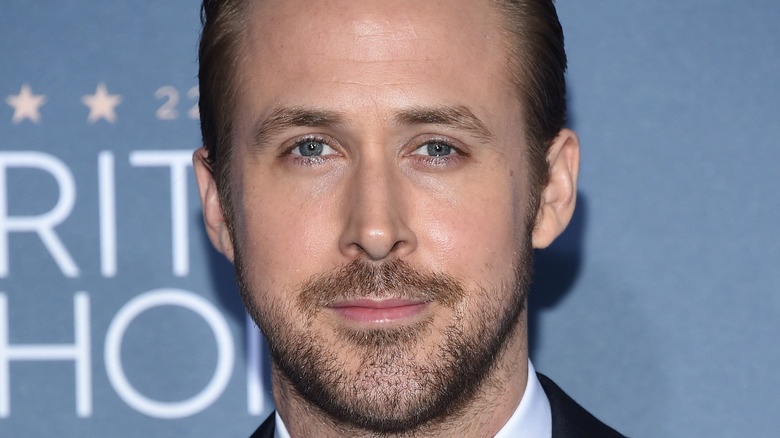 DFree/Shutterstock
It's been a while since Ryan Gosling was in the news for anything relationship-related (remember when he was dating Rachel McAdams?), and that's because he likes it that way. This is why it's always a fun treat to hear him open up a little bit more about his home life with partner and fellow actor Eva Mendes and their two daughters. In fact, ever since Gosling and Mendes first got together as early as 2011, they've been remarkably low-key about their private lives. 
In addition to staying mostly mum about their relationship, the couple rarely go into detail about their daughters Esmerelda and Amada, and don't even post about the girls on social media. In an Instagram post, per BuzzFeed, Mendes explained why she doesn't share photos of Gosling or her daughters on her personal account. "I have always had a clear boundary when it comes to my man and my kids," she wrote. "I'll talk about them of course, with limits, but I won't post pictures of our daily life." She also wrote, "Since my children are still so little and don't understand what posting their image really means, I don't have their consent. And I won't post their image until they're old enough to give me consent."
Gosling, who doesn't even have an Instagram account, is usually even more hush-hush — but in a new interview, the actor decided to give the public a peek into his home life. 
Ryan Gosling says time flies when you have kids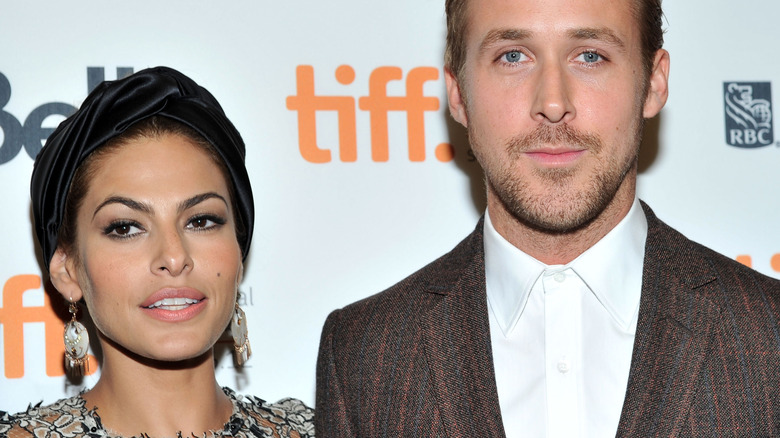 Sonia Recchia/Getty Images
For the first time in basically forever, Ryan Gosling opened up a little bit in an interview about life with partner Eva Mendes and his two daughters. Ever since the days of the "Hey girl," meme, we've been convinced that Gosling is Grade-A dad material, and it would appear that we're pretty much correct. In an interview with British GQ, Gosling said, "Time, in general, is something I think about a lot now. My kids are growing up so fast I need to keep an eye on the clock in a way I never used to." 
Gosling also talked about pandemic parenting (difficult!) and whether his kids understand what his actual job is (not really!). He said that having been homeschooled by his mother himself, she was a great resource when learning how to manage distance learning for the two little girls. "She was the perfect person to ask for help when we needed it," he said. When it comes to watching his movies, the actor noted that Esmerelda and Amada are still too young to appreciate many of his films, and have had a hard time discerning "Dad" from the character he was playing. 
But, true to form, Gosling made time to give Mendes her due, explaining that the girls' favorite film of lockdown was "My Brother the Pig," starring their mom.