Why Hilaria Baldwin Is Calling Alec Out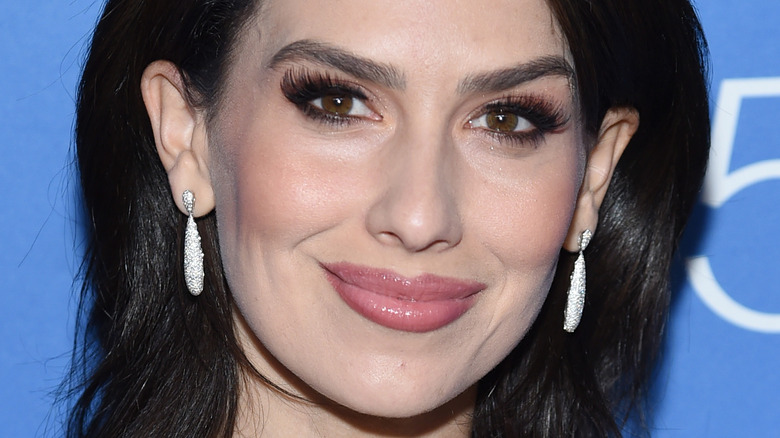 Jamie Mccarthy/Getty Images
In general, Hilaria Baldwin is nothing but supportive of her husband, Alec Baldwin, through thick and thin. But that doesn't mean she won't call him out on social media if the situation calls for it — like when he appears to be exhibiting some less-than-perfect husband and father behavior. And Hilaria's Instagram Stories on January 5 had fans pretty unimpressed with the actor. 
The Baldwins are obviously no stranger to controversy, but they're still willing to let the public in on their home lives, and Hilaria often posts photos and videos of her family on her Instagram page. Her posts are often positive, with inspirational captions on pics of adorable kids, advocating for kindness and generosity. But she's also not afraid to let her followers in on the not-so-idyllic aspects of life and parenting. In one memorable post, Hilaria uploaded an old video of her daughter Carmen having a full-blown tantrum at age 3. 
And it's not just her kids. Hilaria is also willing to get honest about her husband. 
Hilaria Baldwin blasted Alec on Instagram
Alec Baldwin probably should have known better than to fall asleep on the job (literally), knowing full well that his wife Hilaria Baldwin has a phone and close to a million followers on Instagram. Alas. Not mincing words, Hilaria posted a photo to her Instagram Stories, calling Alec out for ~conveniently~ falling asleep in front of the TV while she was sick with food poisoning and getting mauled by her tiny kids. 
The all-caps text over a photo of the couple's twin babies crawling on Hilaria's legs reads, "Have you ever had overnight food poisoning while breastfeeding two babies and your husband conveniently falls asleep in front of the TV in the other room so he can't help? Yeah... me too." Dang! Food poisoning is no joke, and neither is breastfeeding for that matter — which we would hope Alec would know by now. 
If this post didn't wake him up, we sure hope something does.