The Real Reason Olivia Wilde Changed Her Name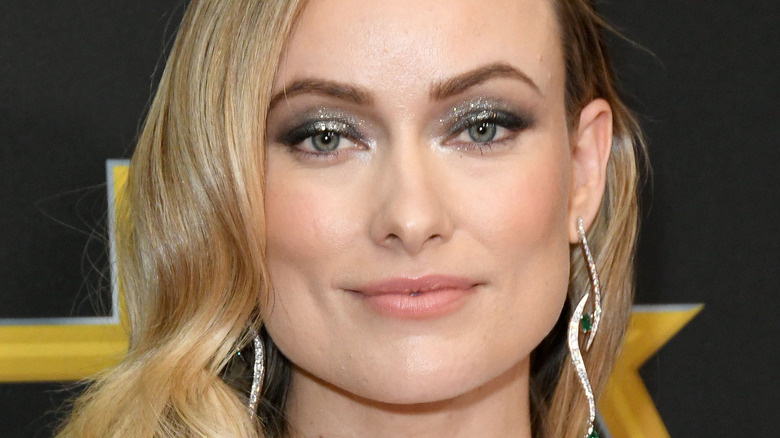 Quinn Jeffrey/Shutterstock
Aside from her much-publicized personal life, Olivia Wilde has been quietly but steadily bulking up her Hollywood portfolio, one that includes two directorial features. After 2019's multi-nominated "Booksmart" comes the upcoming "Don't Worry Darling," in which Wilde directs an all-star cast that features Harry Styles, Florence Pugh, Chris Pine, and Wilde herself. An industry vet, Wilde broke out on Fox's teen soap "The O.C." in the early 2000's and went on to star in her share of action tentpoles, such as 2010's "TRON: Legacy" opposite Jeff Bridges and 2011's "Cowboys & Aliens" alongside Harrison Ford. Meanwhile, the actor has tackled quieter cinematic fare as well, including her head-turner as Chris Hemsworth's wife in 2013's racing drama "Rush," per IMDb.
One other aspect of Wilde many know well is her love life, which includes her 2021 snogging tour with boyfriend Styles and her once-storybook romance with "Ted Lasso" star Jason Sudeikis. Whether fans know Wilde's personal affairs or professional endeavors, however, few know that Wilde is not actually the actor's given surname. The actor was, in fact, born Olivia Cockburn, per Vogue. While she's likely heard all the jokes, her reasoning for adopting a stage name extends far beyond childish humiliation. 
In a 2007 interview, Wilde shared the story behind her stage name — and it is far more intriguing than most. 

Olivia Wilde didn't abandon her birth name out of shame
Cubankite/Shutterstock
Changing names is almost a tradition in Olivia Wilde's family, as she explained to Observer in 2007. Wilde hails from many generations of writers — many of whom adopted a nom de plume. "My mother thought it was a good idea for me as well, so I could have my own identity outside of my family," Wilde explained, adding that her cultural lineage also played a part. "She suggested I pick something Irish and something that I'd always be inspired by," she said. "At the time, I was doing 'The Importance of Being Earnest' ... and I was so in love with it." Wilde, it was then. "Oscar Wilde is someone who I respect for so many reasons — a revolutionary, a comedian and a profound thinker," she added. 
Hilariously, Wilde told the outlet, "I had all these reasons — but what I didn't foresee is that people would think of it as a sexy adjective." Indeed, people love "punning" the heck out of Wilde's name for a pithy headline. "'Born to Be Wilde!' 'Girls Gone Wilde!' I really didn't think it through," she said. Funnily enough, Observer titled its interview with the star "Wilde At Heart."
Olivia Wilde changed her surname again when she became a princess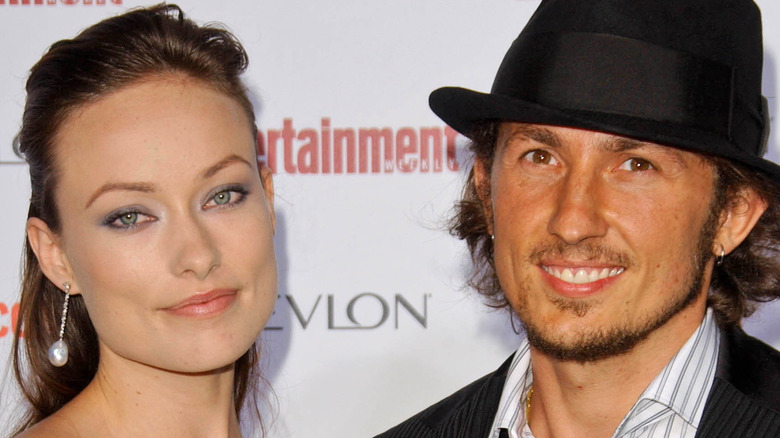 s_bukley/Shutterstock
Olivia Wilde met director, photographer, and Italian prince Tao Ruspoli when she was just 18, per Women's Health. Initially reluctant, Wilde was appalled that their mutual friend "wanted to introduce me to this Italian guy who made films and lived on a school bus." However, the pair instantly bonded over a shared passion. "We're from completely different worlds, but we have the same mission: to bring film and art together with some sort of political activism," Wilde told Observer. Six months later, the two eloped ... on that same school bus Wilde once disdained, with Wilde presumably taking Ruspoli's name legally.
A royal surname and the title of princess didn't necessarily make Wilde feel regal instantly, however. "Everyone expects him to pick me up in a limo or a yacht," she told Women's Health of Ruspoli, sharing that her then-husband drove a Thunderbird and rocked flip-flops. "No special parking spaces or tiaras," she revealed to TV Guide. "Since it's only a papal title, it doesn't carry a lot of weight, but his family does have a beautiful castle and palazzo in Italy, so that makes me feel like a princess." 
With Wilde filing for divorce from Ruspoli in March 2011, the actor-director told Us Weekly that she felt their marriage had "stunted my growth." She told the magazine, "I knew the only way I was going to grow the f*** up was to learn to take care of myself." Well, if that isn't the biggest "it's not you, it's me" ever.