A Timeline Of Jason Sudeikis And Olivia Wilde's Relationship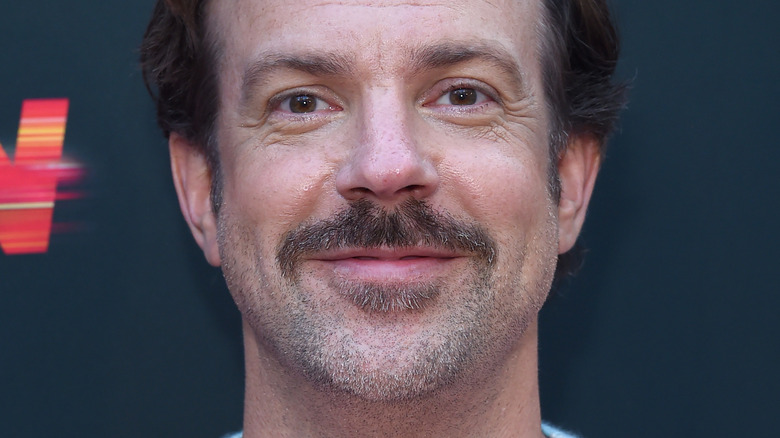 Shutterstock
Jason Sudeikis and Olivia Wilde's breakup broke hearts because fans love both actors. When the couple announced their breakup in November 2020, a source told People that "the split happened at the beginning of the year." The initial news from Wilde and Sudeikis was that they had been apart for most of 2020, and the decision appeared to be mutual. The couple share a son, Otis Alexander, 6, and a daughter, Daisy Josephine, 4.
In January 2021, photos of Wilde holding hands and getting cozy with Harry Styles made headlines, and the backstory about the celebrity couple's breakup was made public. Page Six reported that Wilde and Sudeikis broke up in early November 2020, and Harry Styles was supposedly the main reason for the split.
And in a July 2021 interview with GQ, Sudeikis revealed he's still processing the end of the relationship. Sudeikis said, "I'll have a better understanding of why in a year and an even better one in two, and an even greater one in five, and it'll go from being, you know, a book of my life to becoming a chapter to a paragraph to a line to a word to a doodle." Sudeikis continued, "That's an experience that you either learn from or make excuses about. You take some responsibility for it, hold yourself accountable for what you do, but then also endeavor to learn something beyond the obvious from it." Keep scrolling to learn more about the timeline of Sudeikis and Wilde's relationship.
Jason Sudeikis and Olivia Wilde's love story began in 2011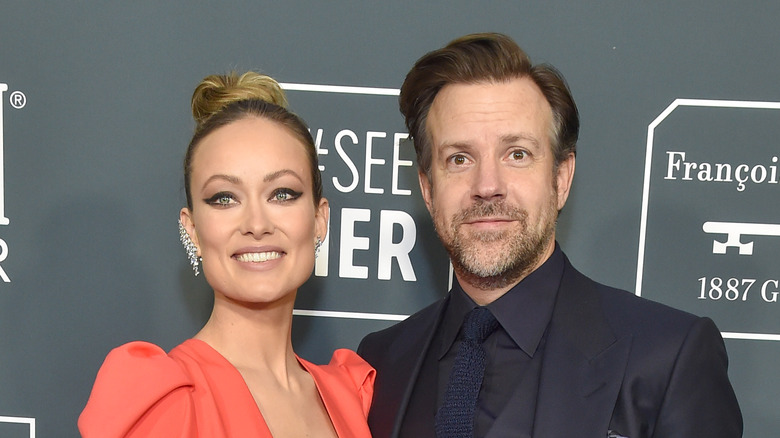 Shutterstock
Jason Sudeikis and Olivia Wilde started dating in November 2011, per People. Apparently, they had an instant attraction to each other but didn't act on their feelings for months. Sudeikis and Wilde first met at a "Saturday Night Live" after-party. The two actors didn't begin dating until about six months later. In a 2013 interview with Allure, Wilde said she was attracted to Sudeikis when she met him, but "he didn't even get my number." The "Booksmart" director told the outlet that they kept running into each other until, finally, one of her friends intervened. Wilde said, "[One night] my best guy friend walked up to him and said, 'This is Olivia's number. Use it.' That was the beginning."
In 2017, Sudeikis told Stephen Colbert on "The Late Show" (via People) about the night he met Wilde. The "Horrible Bosses" star confessed he didn't pursue Wilde when they first met because he heard she was dating someone. After the couple kept running into each other, Sudeikis explained to Colbert, "The universe had more in store for us in the fall."
Once the couple started dating, things moved quickly. The "Ted Lasso" star proposed to Wilde after the holidays in 2012, per People. In 2014, Wilde and Sudeikis welcomed their son, Otis, and their daughter, Daisy, followed in 2016, per Page Six. The outlet reported that Sudeikis and Wilde sold their Manhattan apartment and moved to Brooklyn in 2015.
2020 marked the end of Jason Sudeikis and Olivia Wilde's romance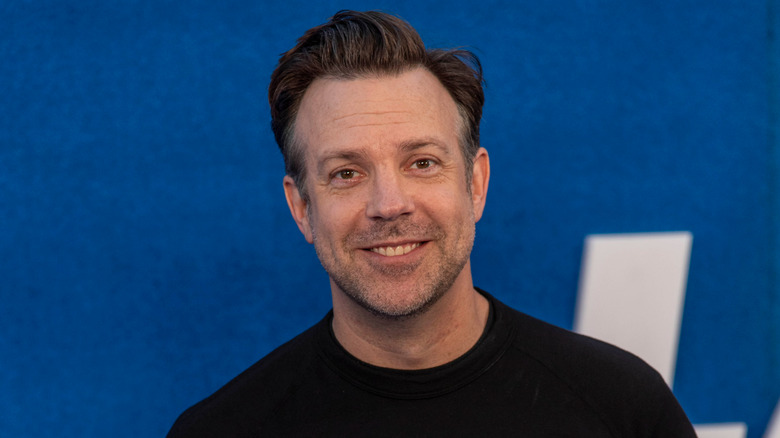 Shutterstock
Juggling two successful Hollywood careers while raising two small children likely put pressure on Jason Sudeikis and Olivia Wilde. In February 2020, Page Six reported that while Wilde won an Indie Spirit Award for directing "Booksmart" in LA, Sudeikis was in New York partying with friends from "Saturday Night Live." Their jobs often brought them to separate cities, though that's to be expected for many Hollywood couples.
Only Sudeikis and Wilde know what happened between them. Some reports say Wilde and Styles got romantic as early as October 2020. In January 2021, The U.K. Star reported that Sudeikis was supposedly "devastated" and "blindsided" about Wilde's relationship with the British singer. According to July 2021 report from Harper's Bazaar, Wilde and Harry Styles are very happy together.
In interviews, it seems like Sudeikis takes responsibility for his actions. Most important, the "Ted Lasso" star is moving forward with his life and realizing the good that comes after heartbreak. In his July 2021 interview with GQ, Sudeikis said, "I think if you have the opportunity to hit a rock bottom, however you define that, you can become 412 bones or you can land like an Avenger. I personally have chosen to land like an Avenger." Some outlets have reported that Sudeikis is dating his "Ted Lasso" costar Keeley Hazell, per People, though the actors haven't commented on the reported relationship.